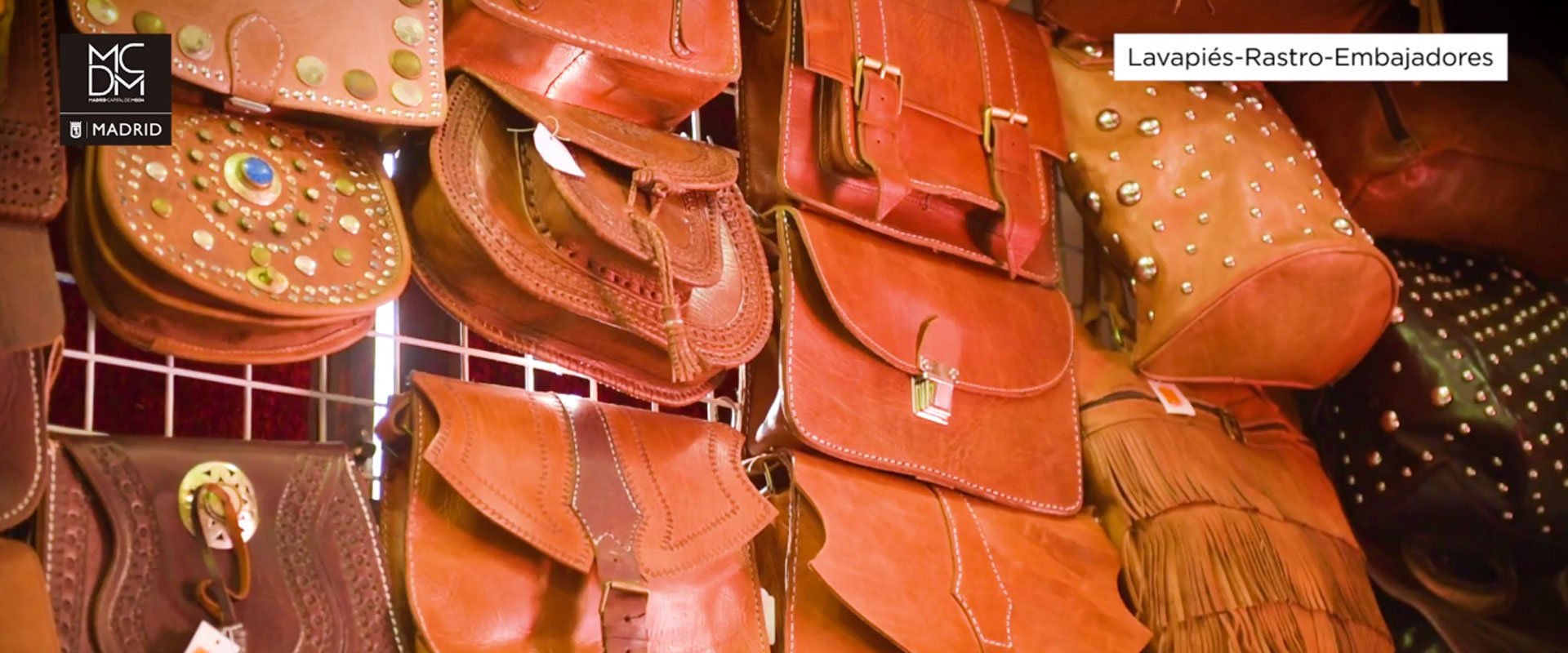 The most traditional area of Madrid currently embraces the most multicultural neighborhood in the city. To the south of the capital we find the triangle that covers Lavapiés, El Rastro and Embajadores. The center ins a place in which it is possible to have a tika-masala chicken and buy at an antique stall.
The center of Madrid is a network of small streets, many of then with restricted access for road traffic. The best way to get here is by public transport, specially on Sundays when the area of the Rastro is specially crowded. Lavapiés, Embajadores and Puerta de Toledo have a great metro access. Also several lines of the EMT run through the central core of the capital.
In a small space we can enjoy typical restaurants of India, Morocco or Senegal, all of them mixed with Castilian mesones where you may eat taps or drink a good vermouth. Antiquaries and auctions take place between the Plaza de Cascorro and the Puerta de Toledo.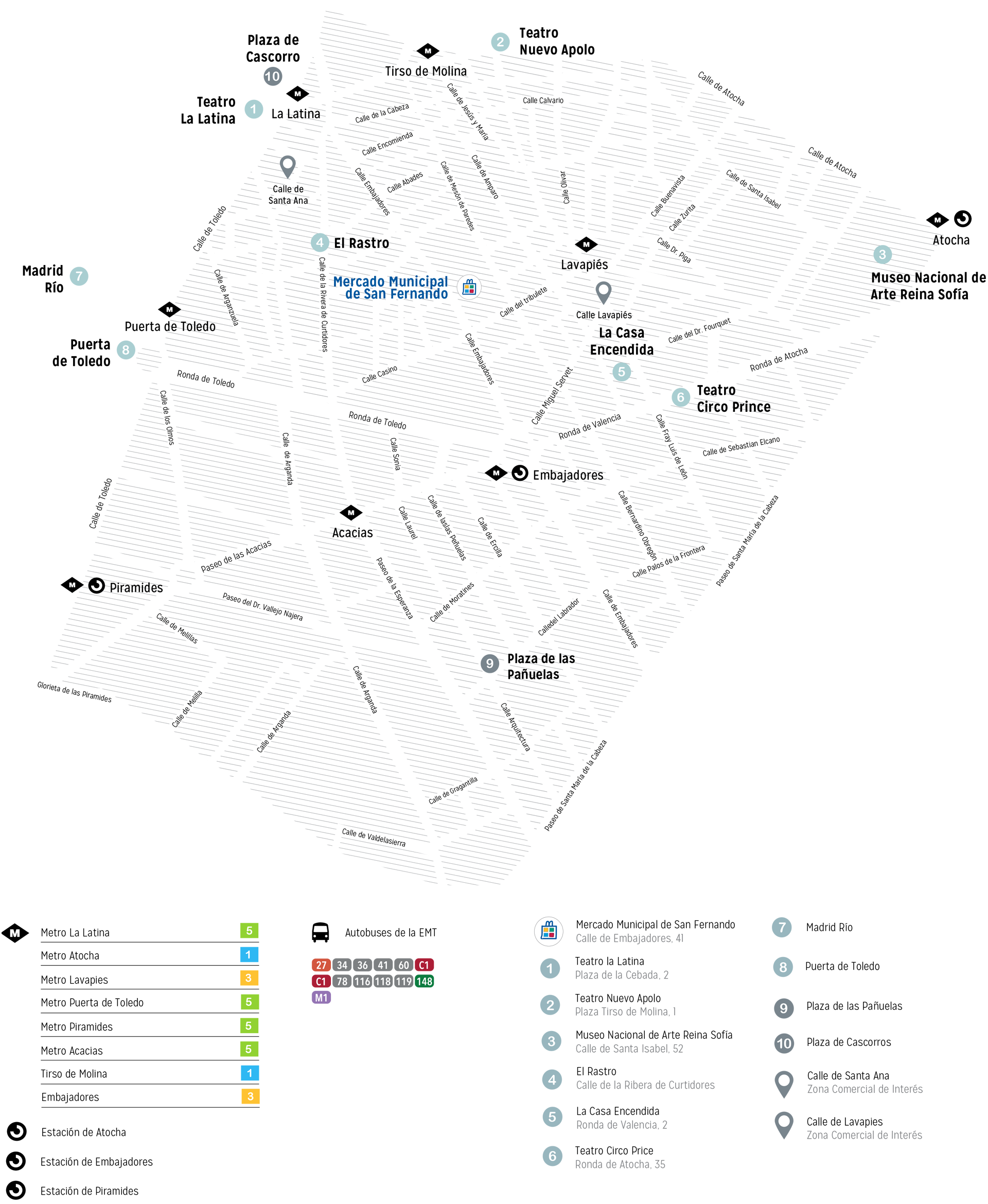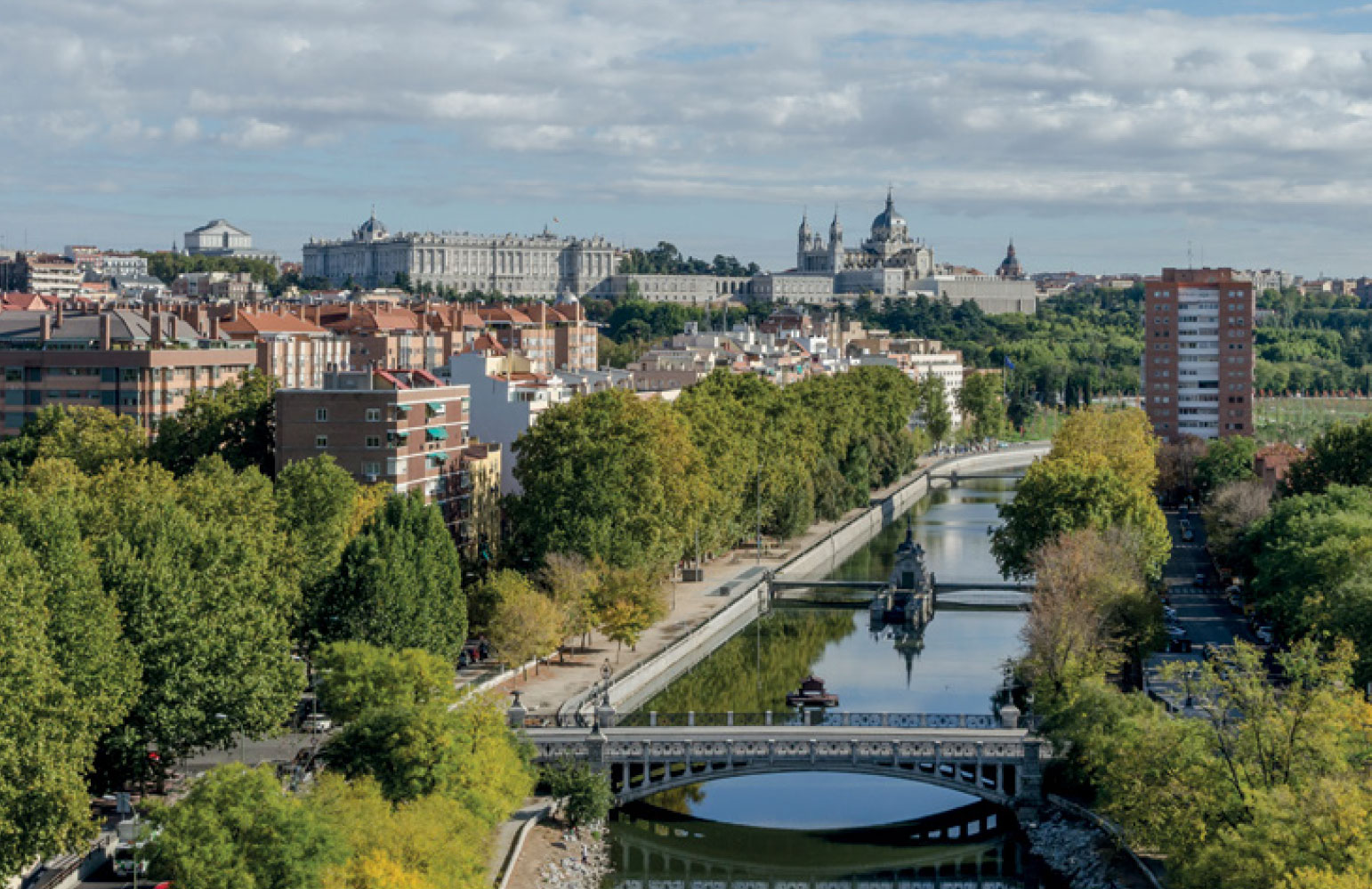 THE RIVER OF MADRID
If we go down to the south of the capital we come across the Manzanares, the river of Madrid that in recent years has regained its previous splendour thanks to the transformation of the area that has endowed it with a beautiful walking area. We may enjoy terraces and find some workshops of young craftsmen who have found in the area the perfect space to develop their talent.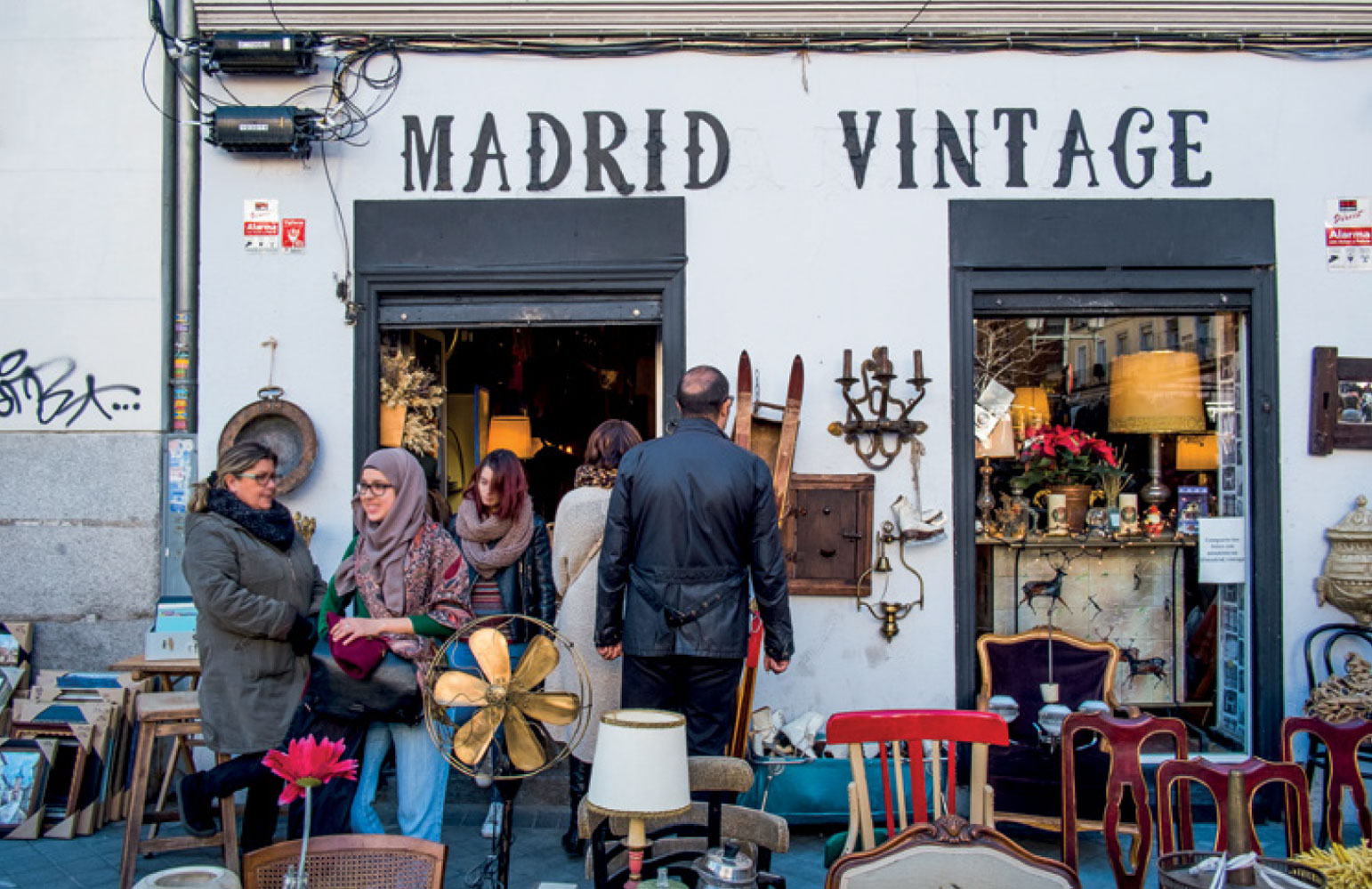 RASTRO'S STREET MARKET
To come to Madrid without going through the Rastro is avoid knowing a bit of the heart of the city. With 400 years of history, this street market takes its stalls to the street every Sunday and on holidays. Everything is for sell: from antiques to curios and crafts. Its diversity is very well managed and each area is intended for a type of trade: old books are found in Carlos Arniches street, San Cayetano for painters and their materials, ancient objects may be bought in the Plaza del General Vara del Rey…