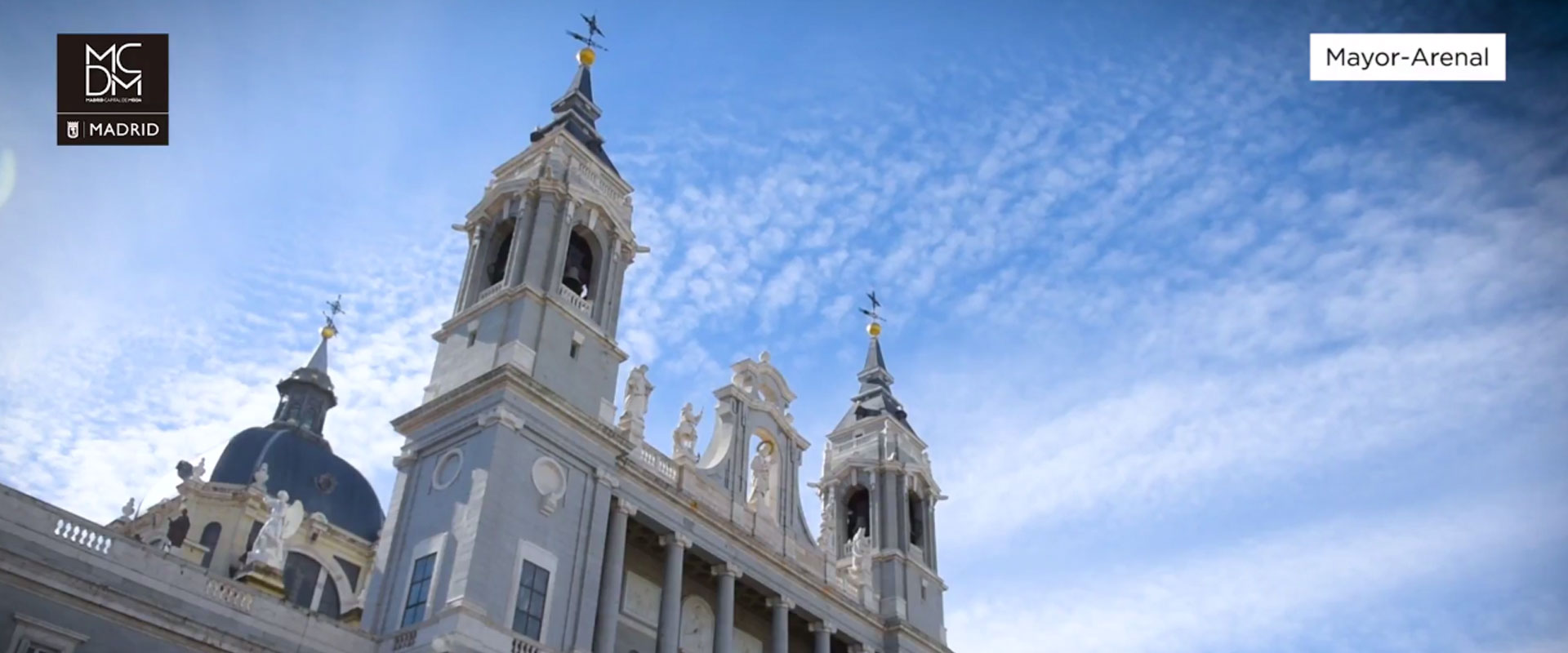 The Calle Mayor, as its name tells us, was the main street during the reign of the Austrias, one of the most outstanding period of the Villa de Madrid. Its current layout goes from the Puerta del Sol to the Cuesta de la Vega, in front of the Almudena Cathedral. A beautiful and touristic walk through the most authentic Madrid.
The surrounding of the Calle Mayor and the Plaza Mayor are a network of alleys, somme pedestrian and other reserved for neighbors' cars only. For this reason, it is advisable to access the area buy public transport. The Puerta del Sol, in the nearby, has one of the most important communication centers of the city. The Casa de la Panadería (House of the Bakery) is the Office of Tourism of Madrid.
The stretch next to the Plaza de la Villa on Calle Mayor is known as the 'old street of silversmith', since the silversmiths and other artisans could be found on the ground floor of the buildings in the area.
Currently you can find some shops, vestiges of another era, where you can buy unique piece in silver and gold.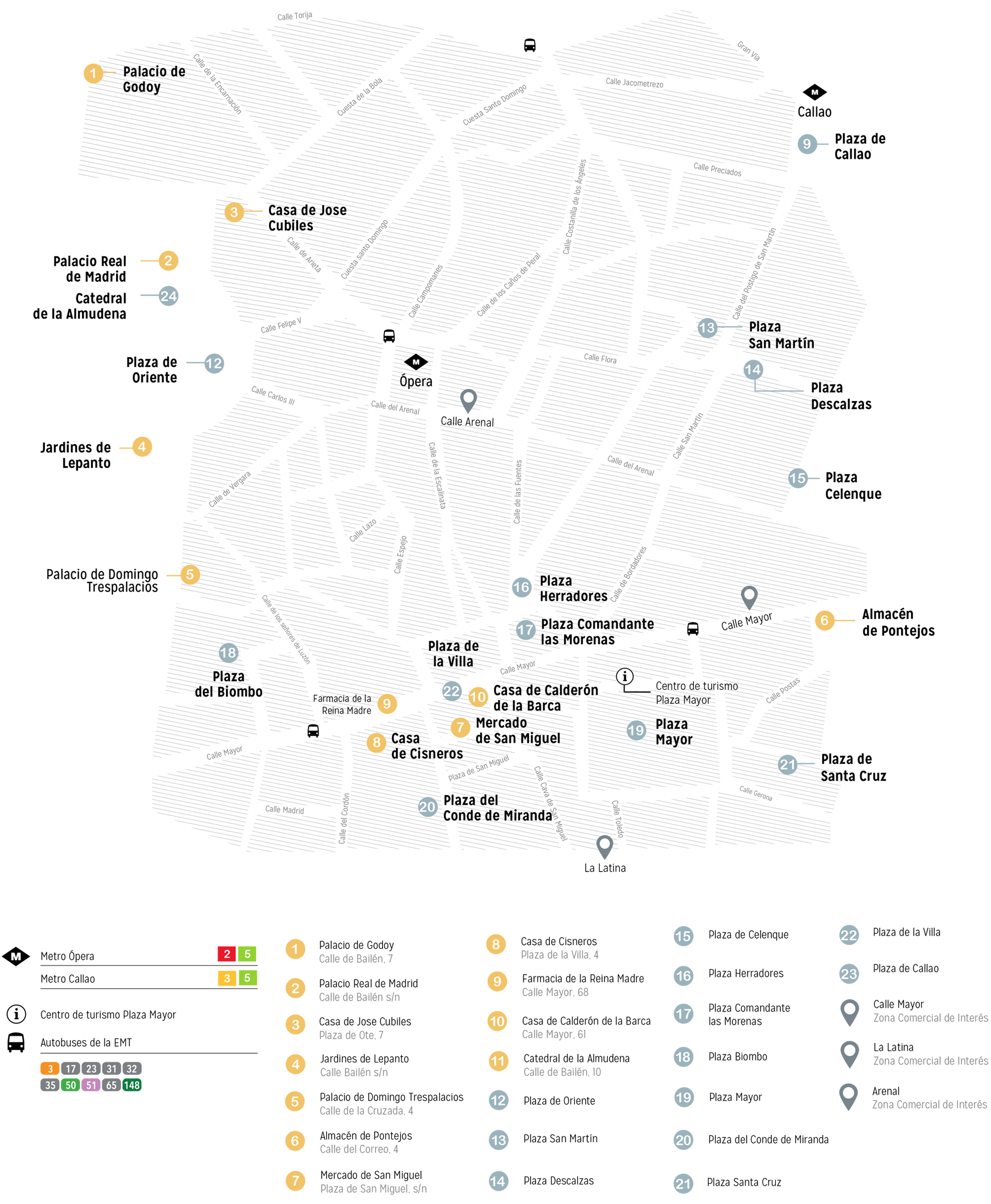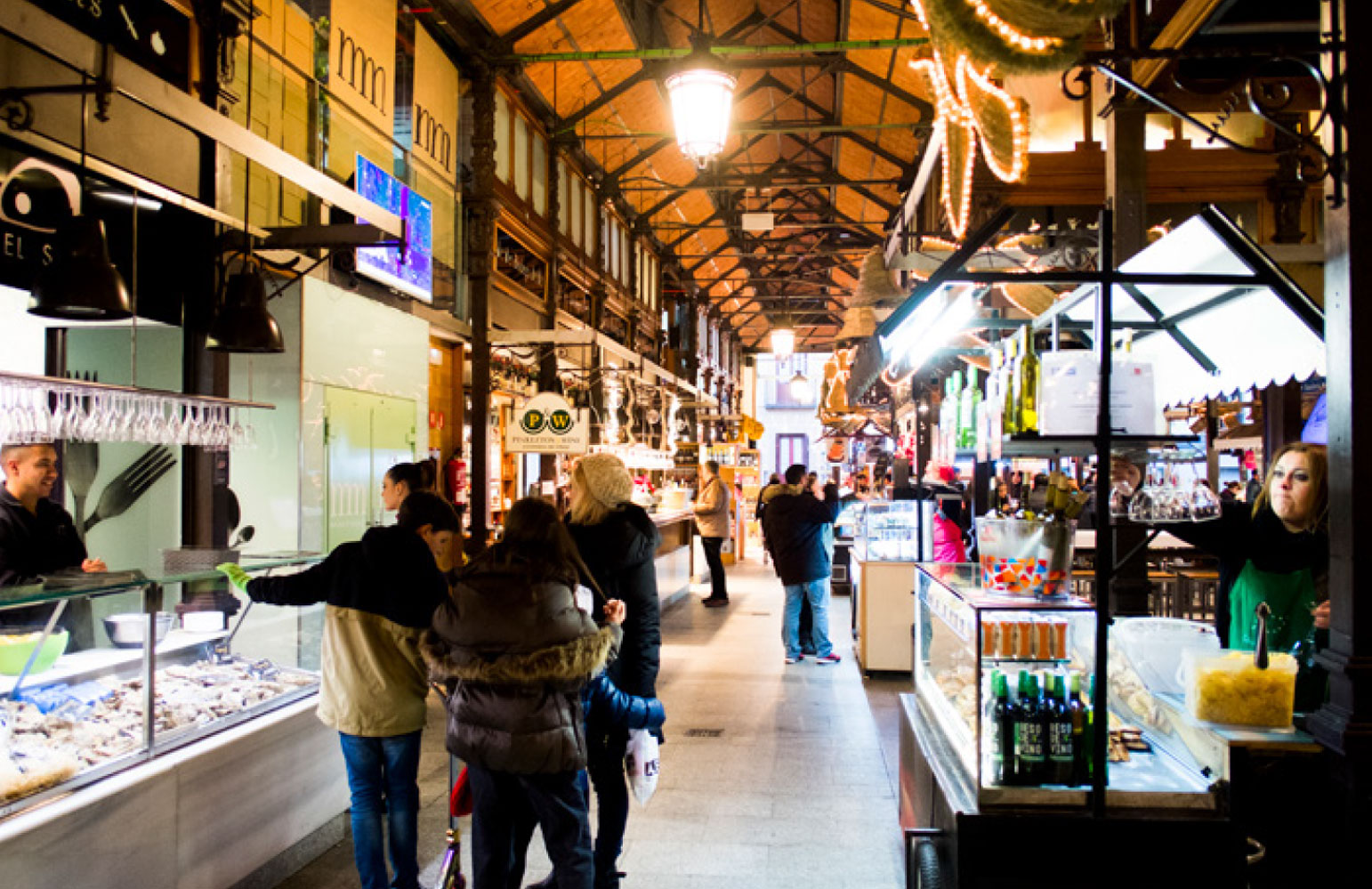 MERCADO DE SAN MIGUEL
One of the first closed markets in Madrid, dating from the early twentieth century, is now one of the main tapas place in the city. Its restoration in 2009, retained its original iron structure, but replaced the classic post with others that now host gourmet products that, in addition, can be tasted in the market itself.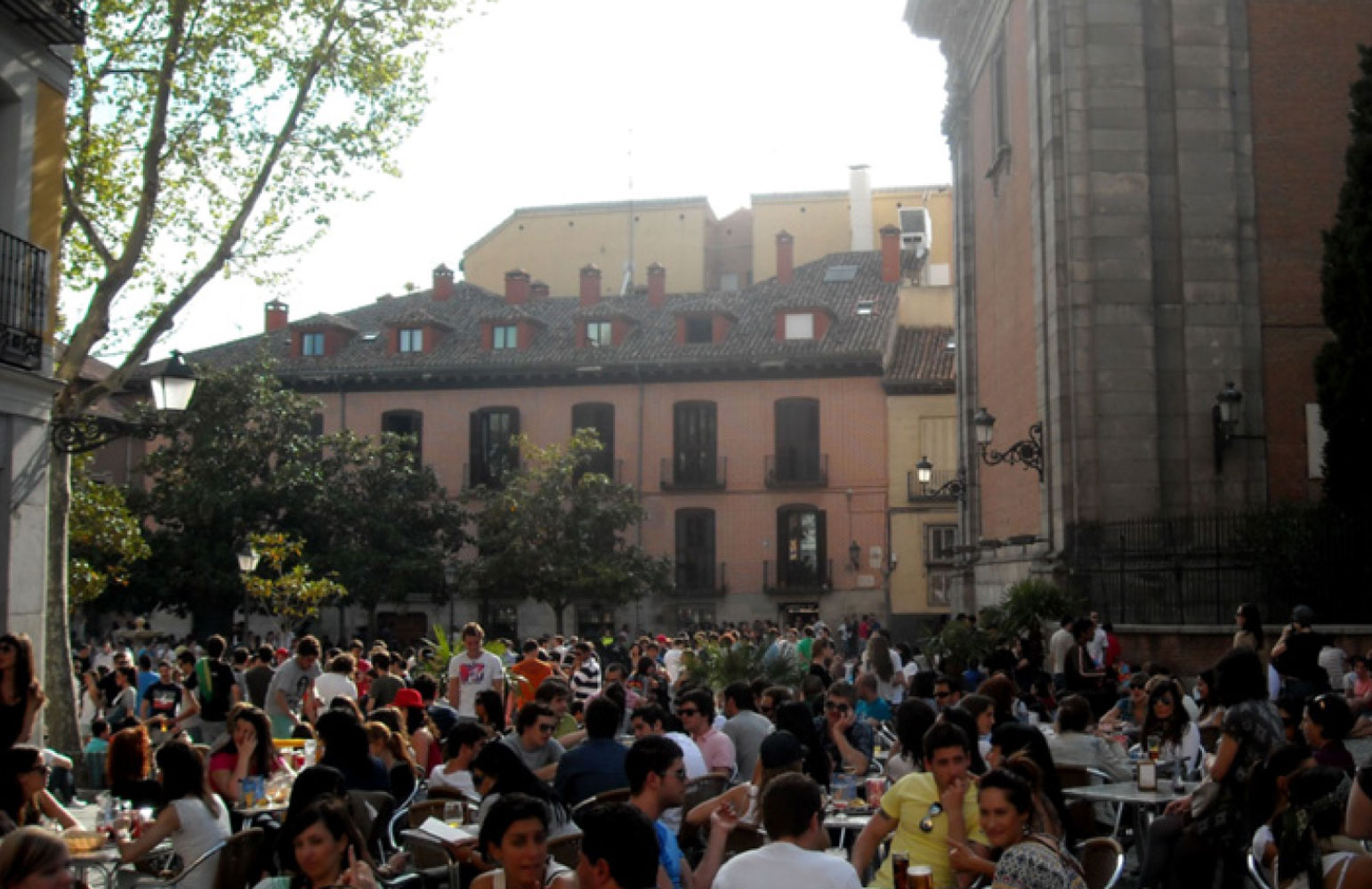 EMERGING COMMERCE
Near the Plaza Mayor is the area of La Latina, probably one of the areas of the capital with the greatest atmosphere. It many bars, restaurant and taverns have become a pilgrimage are for tourist and locals to enjoy one of the most common forms of entertainment in Madrid, tapas with friends.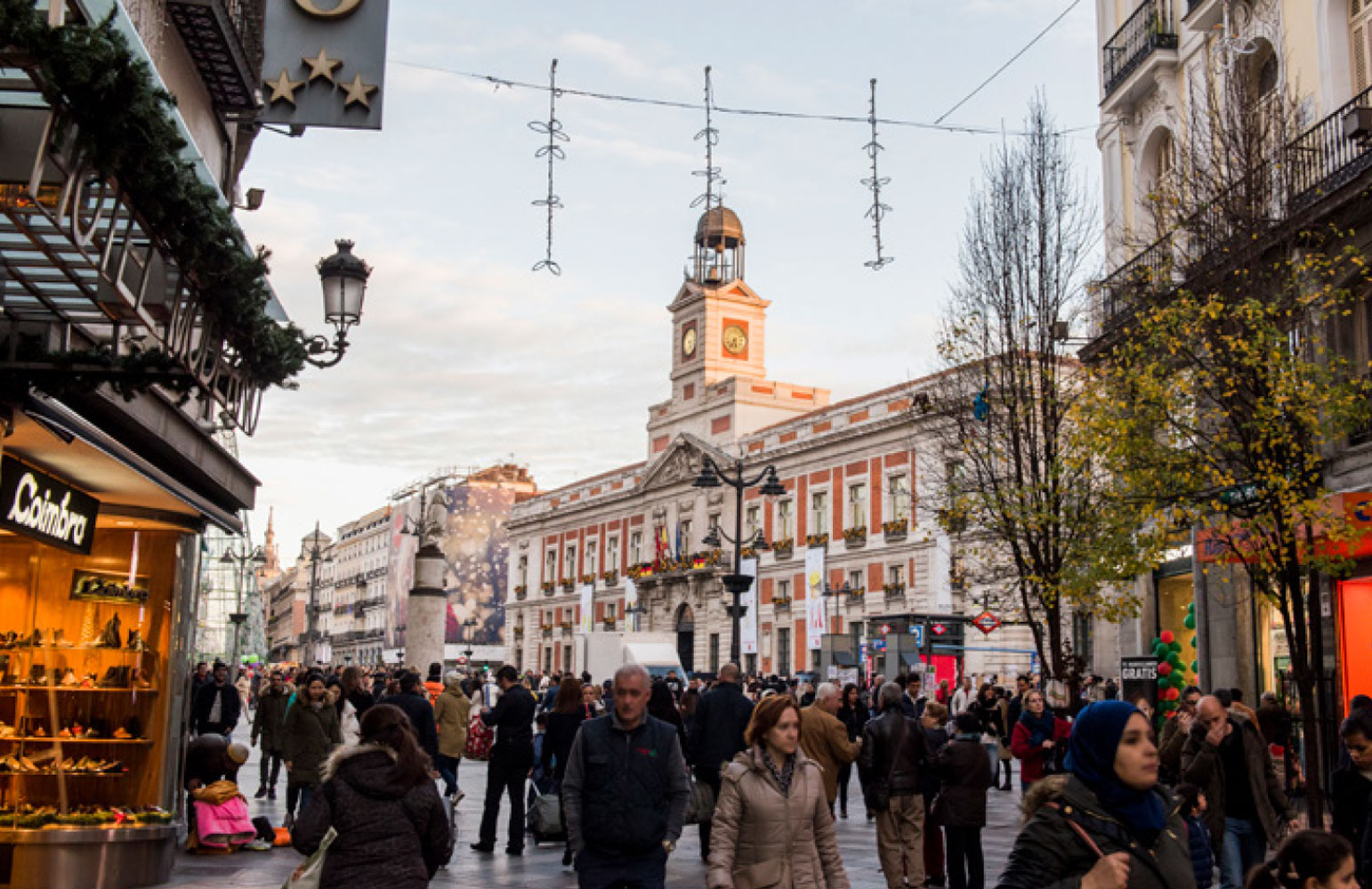 ARENAL STREET
You can discover Madrid in 24 hours without leaving this street: start by buying something in its modern shop, than have tapas in one of its traditional bars; afterwards, dance until dawn in one of the clubs of the nightlife of the capital and end by having the typical churros with chocolate for breakfast in one of the most traditional establishments of Madrid 'castizo'.
MAYOR STREET
The Calle Mayor ends in the Cathedral of Almudena. The temple, which took more than 100 years to build, house the patron saint of the city: the virgin of Almudena. Across the Plaza de la Armería is the Royal Palace. The main facade of this building points to the Plaza de Oriente. In front of it is the Teatro Real, one of the most beautiful views of Madrid with a sunset that will remain etched in the memory of any tourist that visits the city.