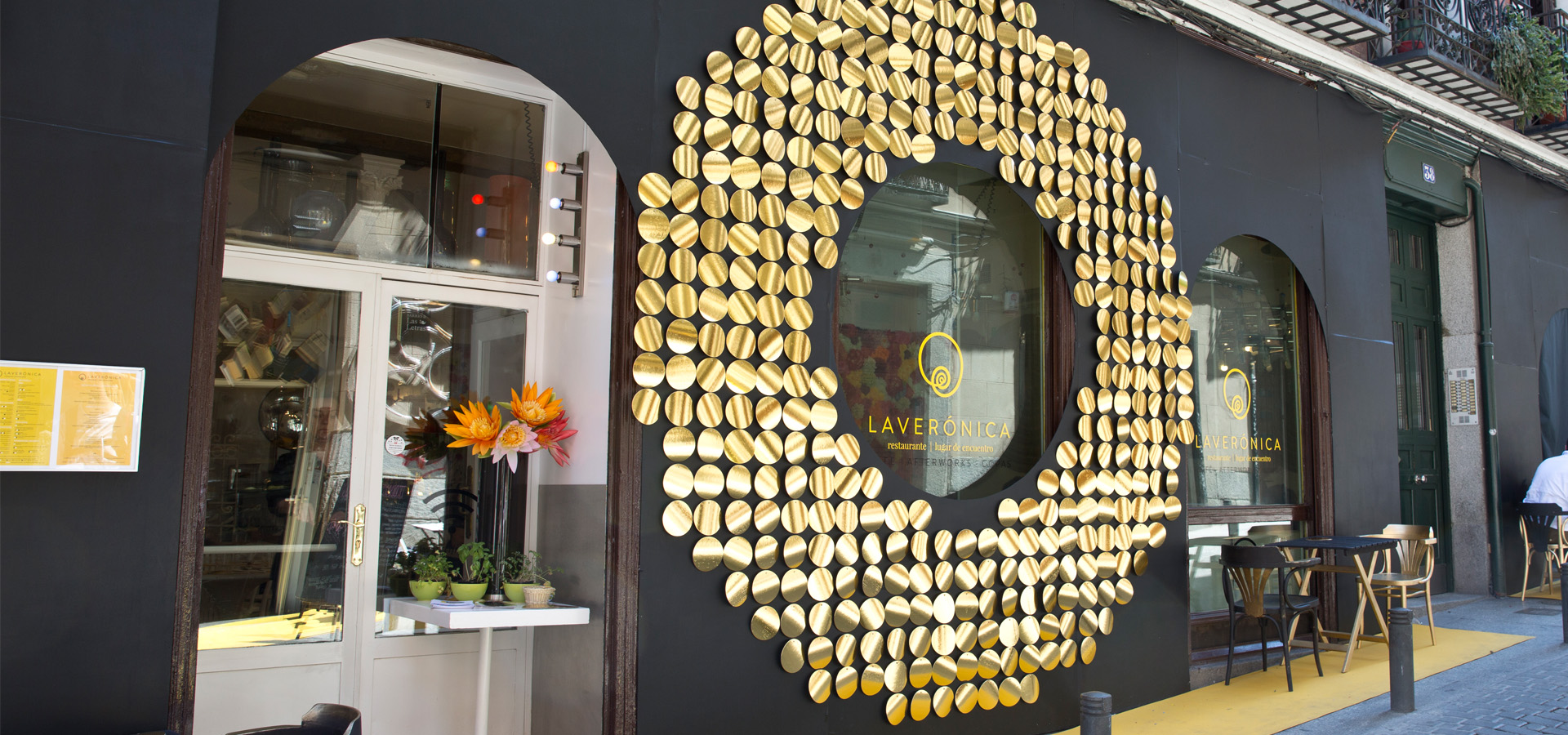 Cervantes , Quevedo or Lope de Vega visited these streets during the literary Golden Age of Spain, hence the name of the neighbourhood that stretches from the Plaza de Santa Ana to the Paseo del Prado. It is an area restricted to road traffic and mostly pedestrian, which makes it a walk very pleasant although increasingly crowded.
The so-called door to the neighbourhood of las Letras, is one of the main spots of gastronomic tourism in Madrid. Several terraces, operating 365 days a year, welcome tourists and locals escorted by two of the most emblematic buildings in Madrid: the Teatro Español and the old hotel 'Reina Victoria'.
We will find many bookstores in our walk throughout the neighbourhood. Some of them are specialized bookshops; other, complete their offer with a coffee. Modern-looking or second-hand bookshops, this area may be seen as way in which to visit Madrid also through its books and texts.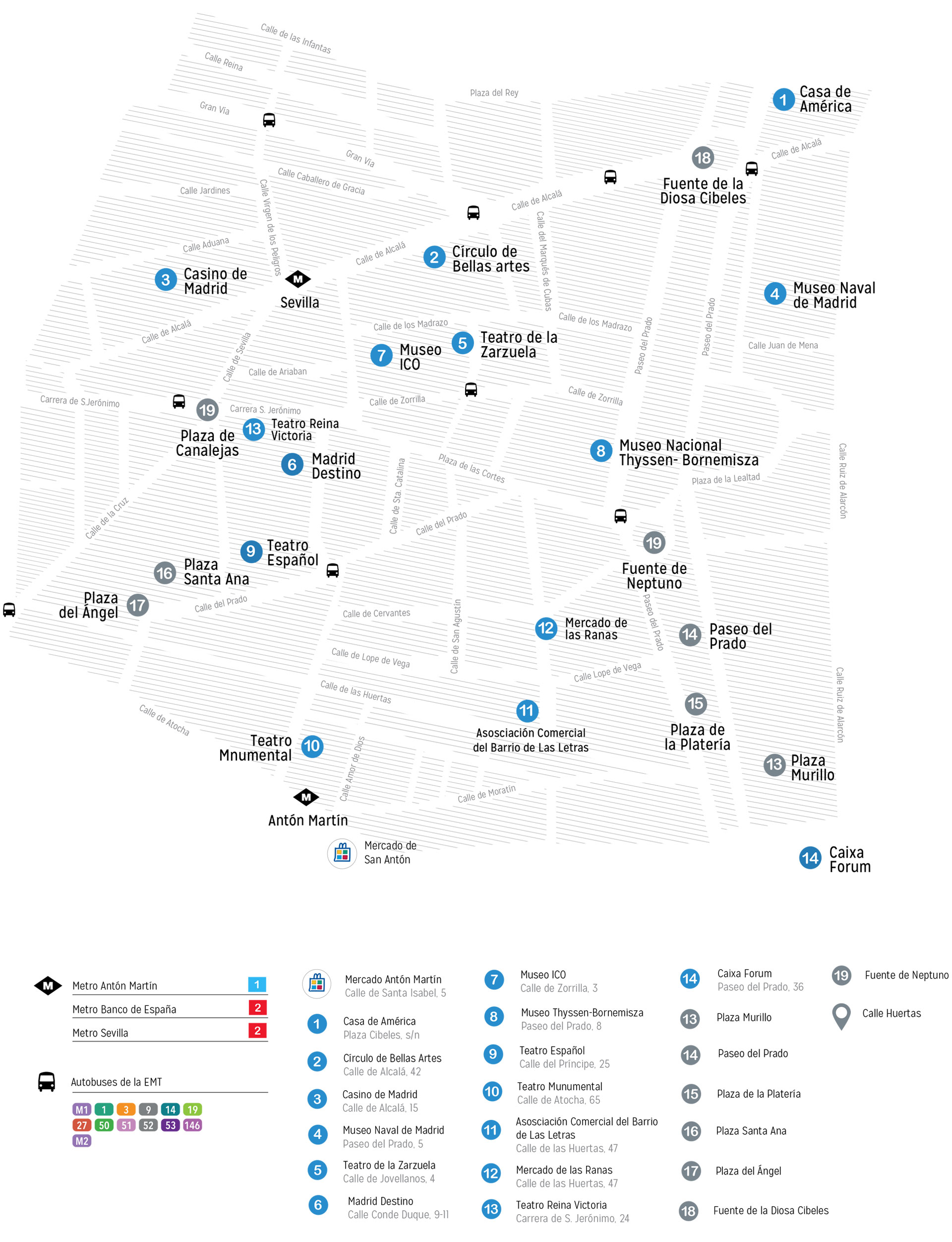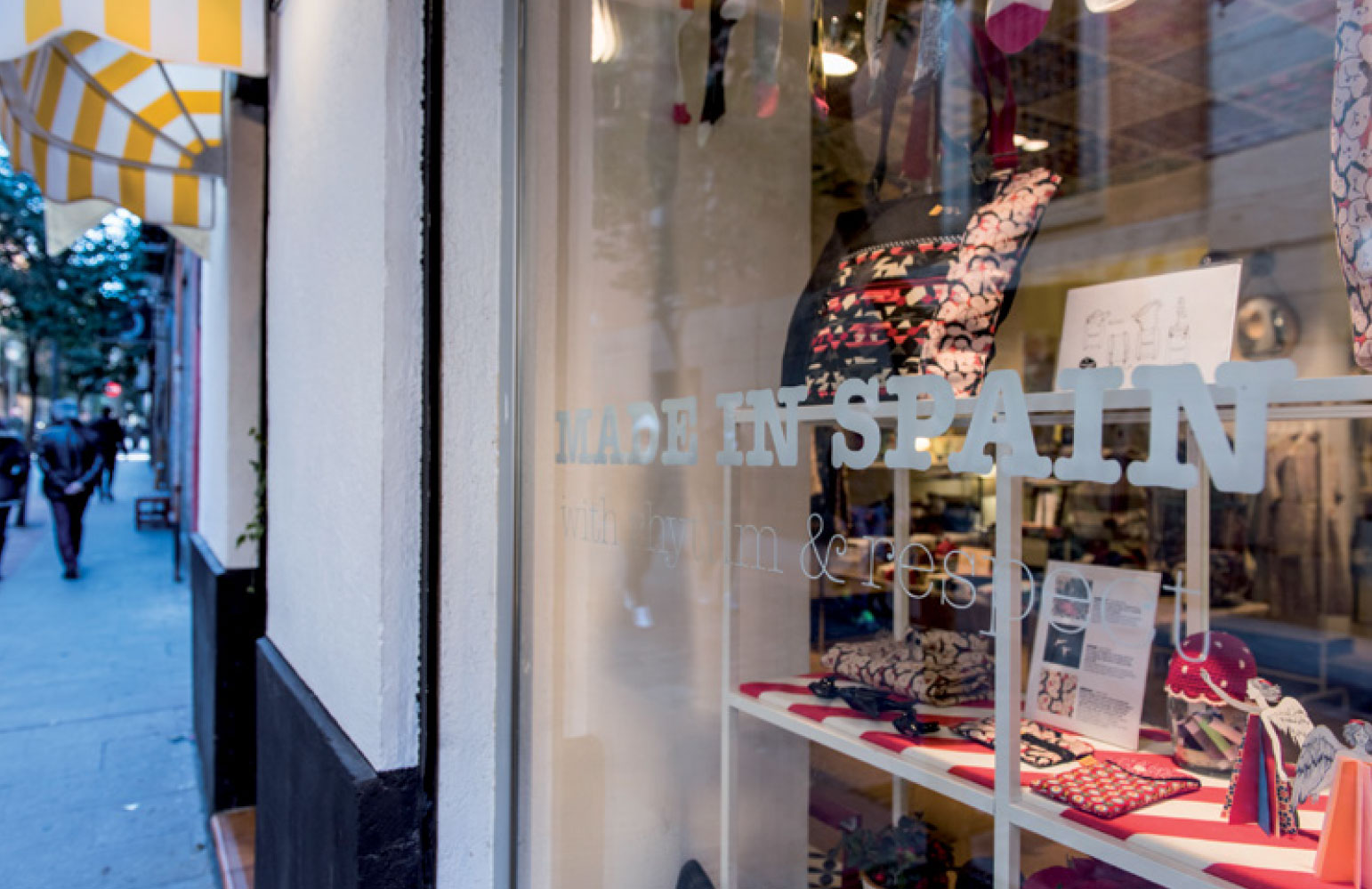 MERCADO DE LAS RANAS
On the first Saturday of each month the merchants of the neighbourhood take their stands to the street with special offers, turning the whole area into a large outdoor market, in the style of other European capitals. At the same time special concerts and performances of street art are held. Driven by Association of Merchants of the neighbourhood, it has recently become one of the mandatory stops for all those who visit Madrid.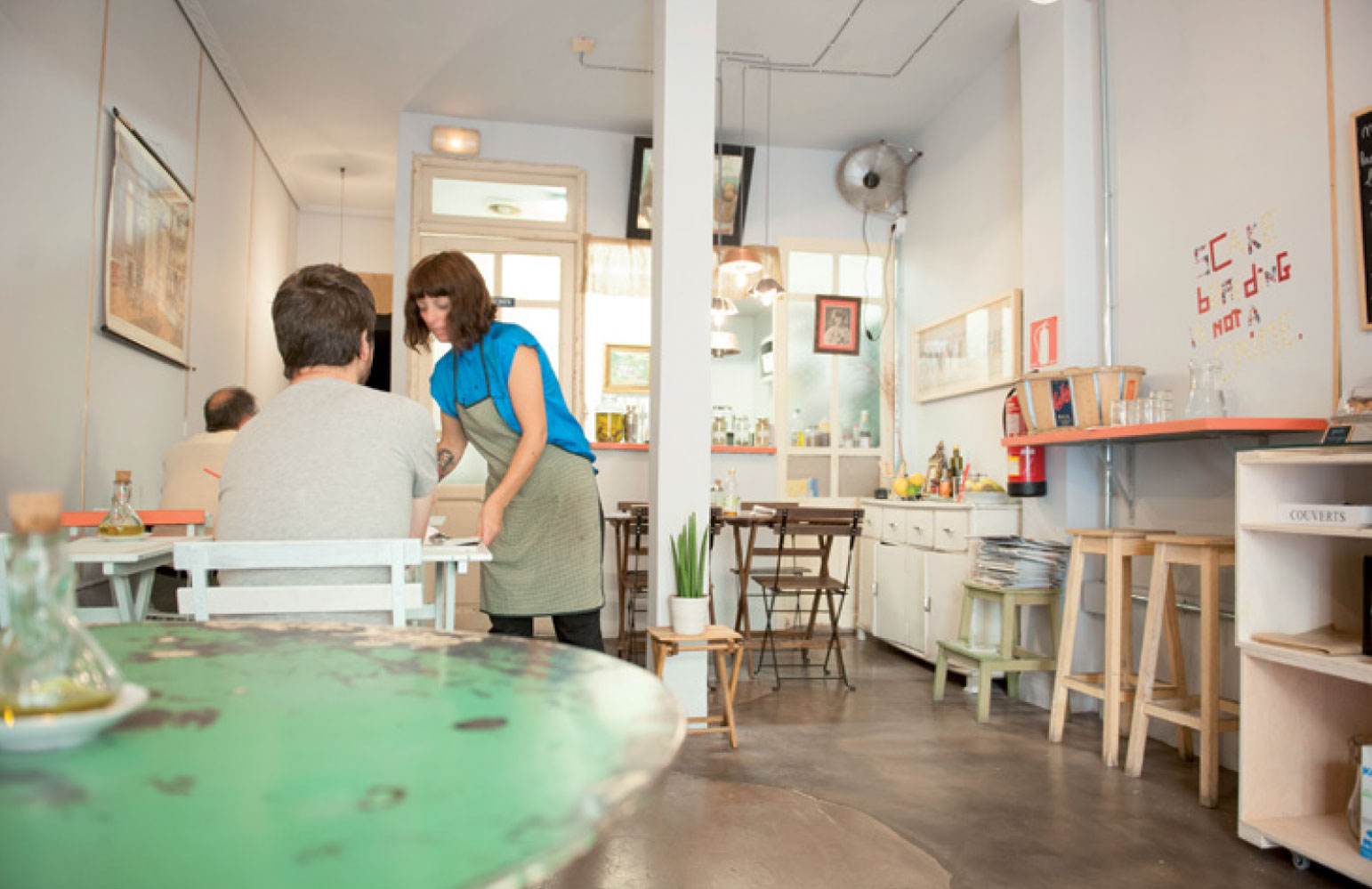 HUERTAS STREET
The contrast between the traditional and the modern also go hand in hand in the gastronomic area of the neighbourhood. The lifelong grocer's shops, still have their place in an area even though we may recently find more gastro-bars with a very cosmopolitan culinary offer.