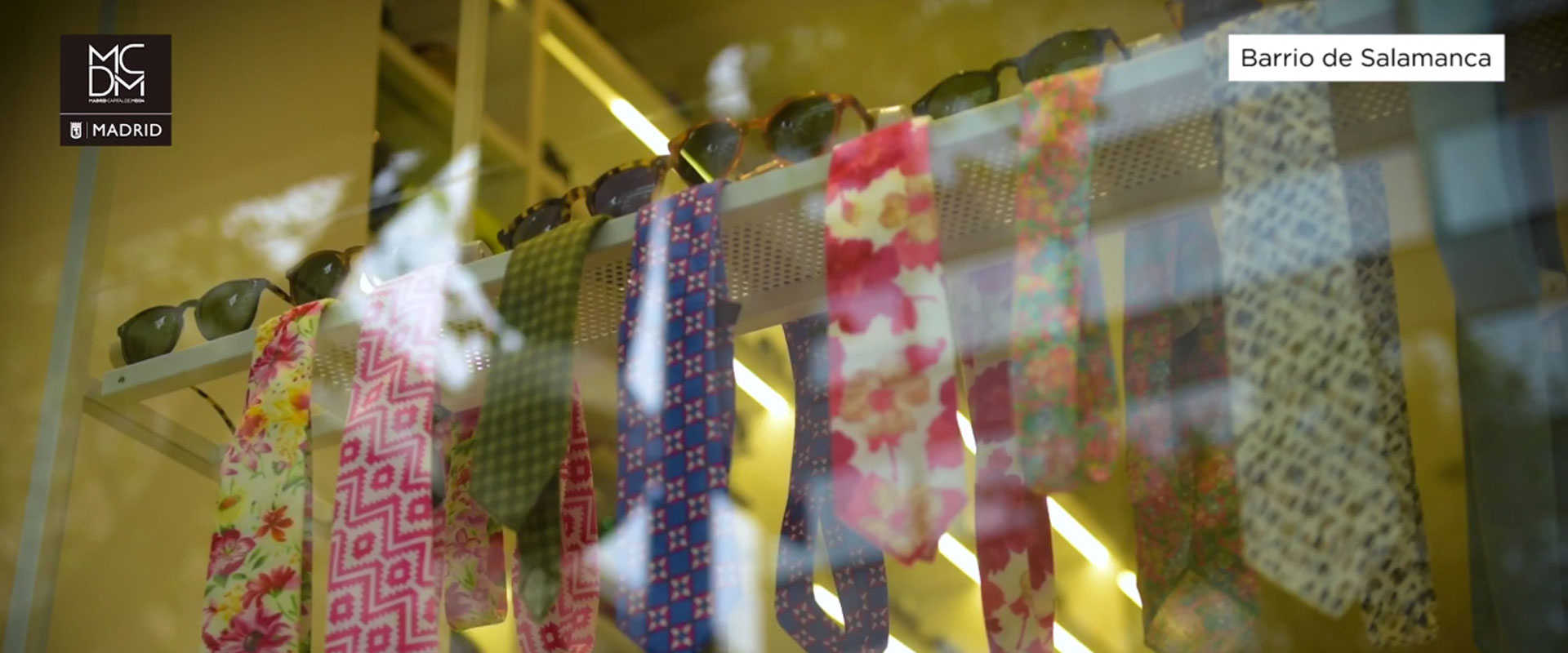 Known as the aristocratic neighbourhood of the city, the Salamanca district was built in the mid-19th century. Although it used to be a purely residential area, currently is a place well known for its fashion shops from luxury brands. It is a classy neighbourhood in a nineteenth-century style with buildings with beautiful façades.
Not far away from the so-called art triangle of the capital, we may find small museums of great interest: the Lázaro Galiano, the Juan March Foundationtor the Carlos Amberes Foundation, as well as the breathtaking Archaeological Museum or the National Library.
The grid street plan of the Salamanca neighbourhood is a characteristic feature of this zone of Madrid. It is defined by having narrower street in the interior and wider avenues at the limits of the district, with high-traffic all day. Wide sidewalks make the district a perfect neighbourhood to visit by foot. Visitors will find a good metro access to the area as well as public buses.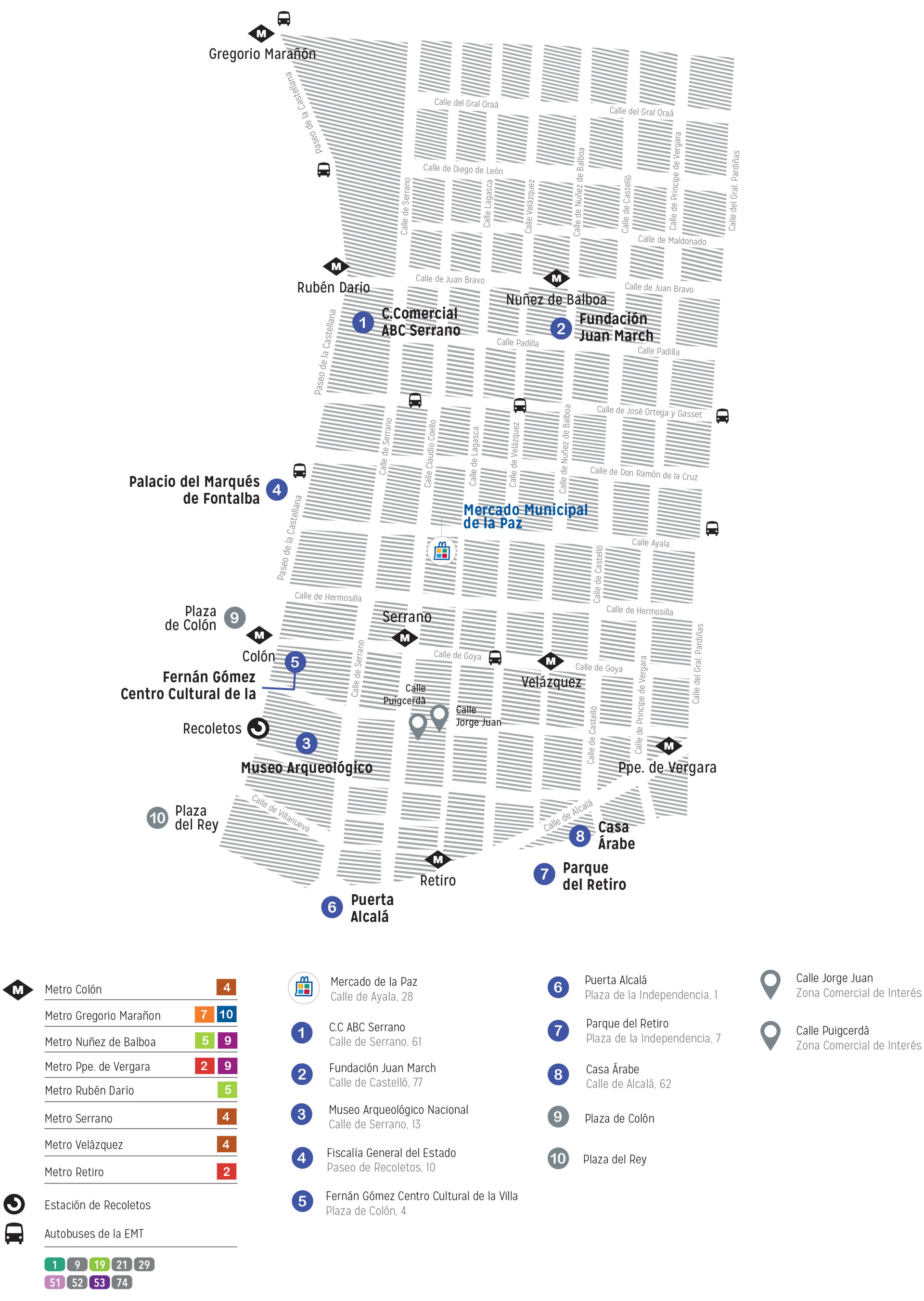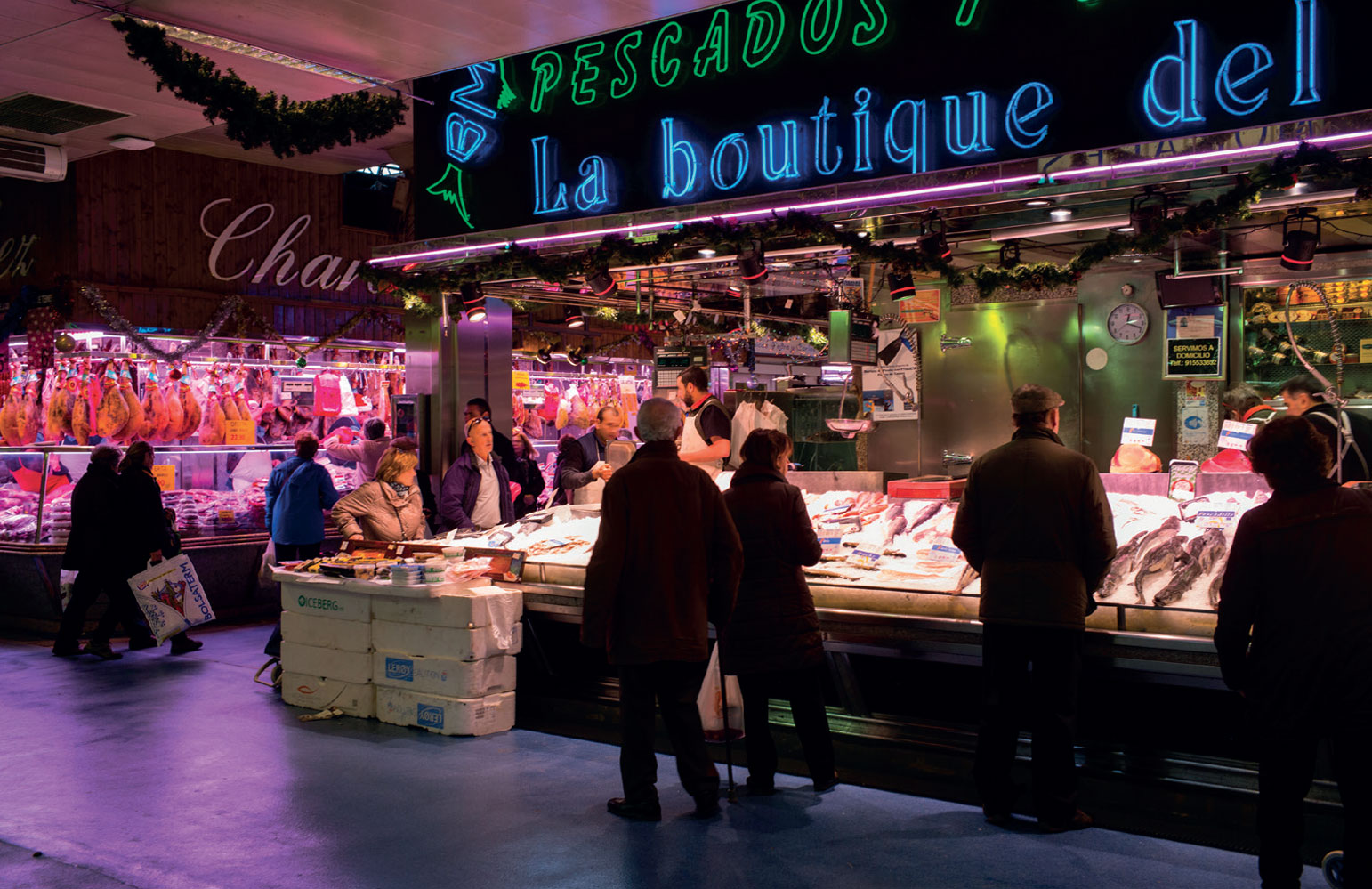 MERCADO DE LA PAZ
The Mercado de la Paz. Since the end of the 19th century, placed in the heart of the district, we find one of the most exclusive markets of the city: the Mercado de la Paz. This market features unique stands of first class products mixed with a wide variety of gastronomical possibilities as well as fine street food.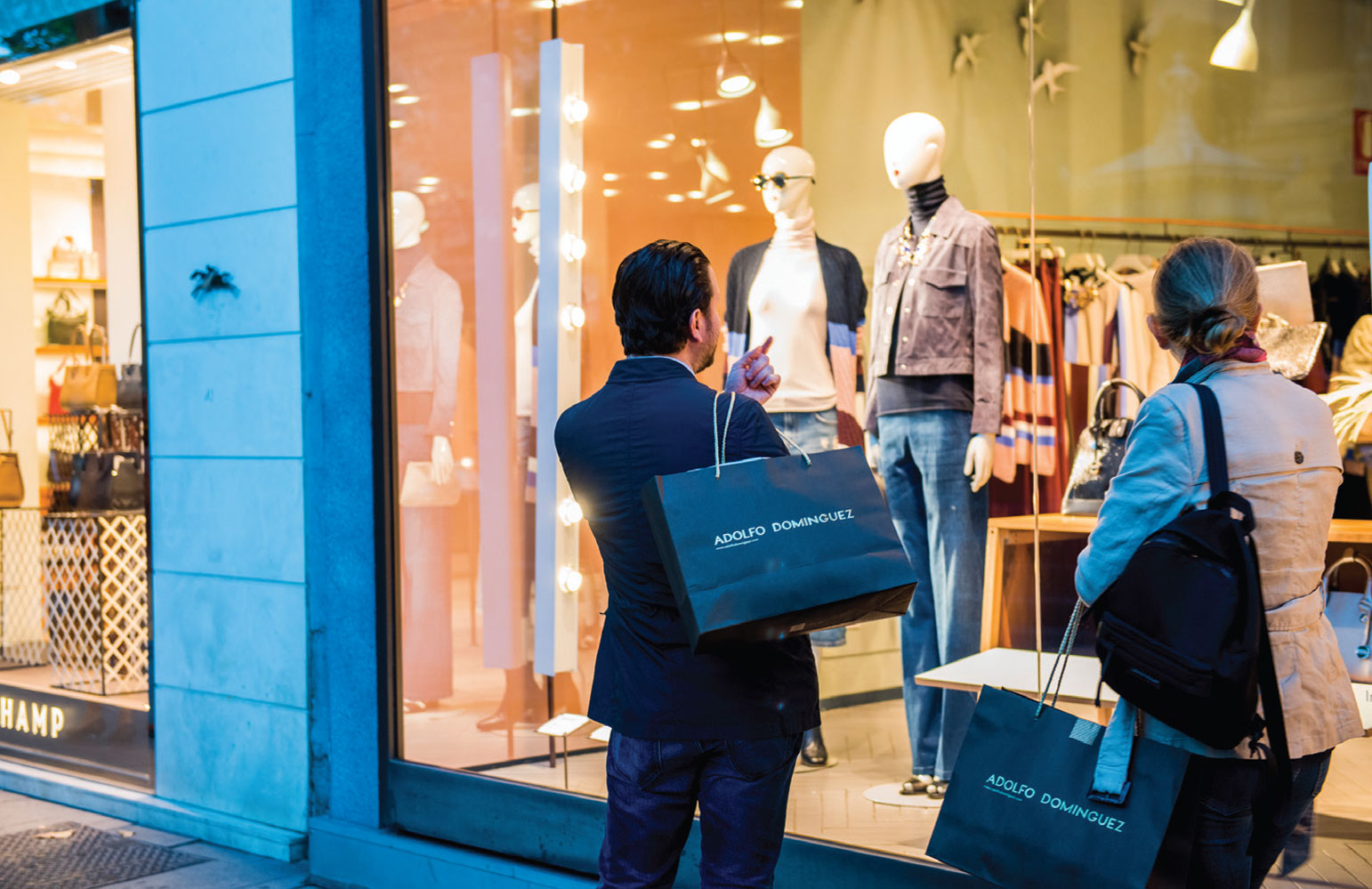 JORGE JUAN AND PUIGCERDÁ
There are two alleys considered epitome of style in the capital: the Callejón de Jorge Juan and the Callejón de Puigcerdá. Restaurants and boutiques share a classic and cutting-edge environment in this two alleys, which are perfect for an afternoon rest after a morning shopping or for an evening dinner during the weekend, with a wide range of gastronomical possibilities to enjoy.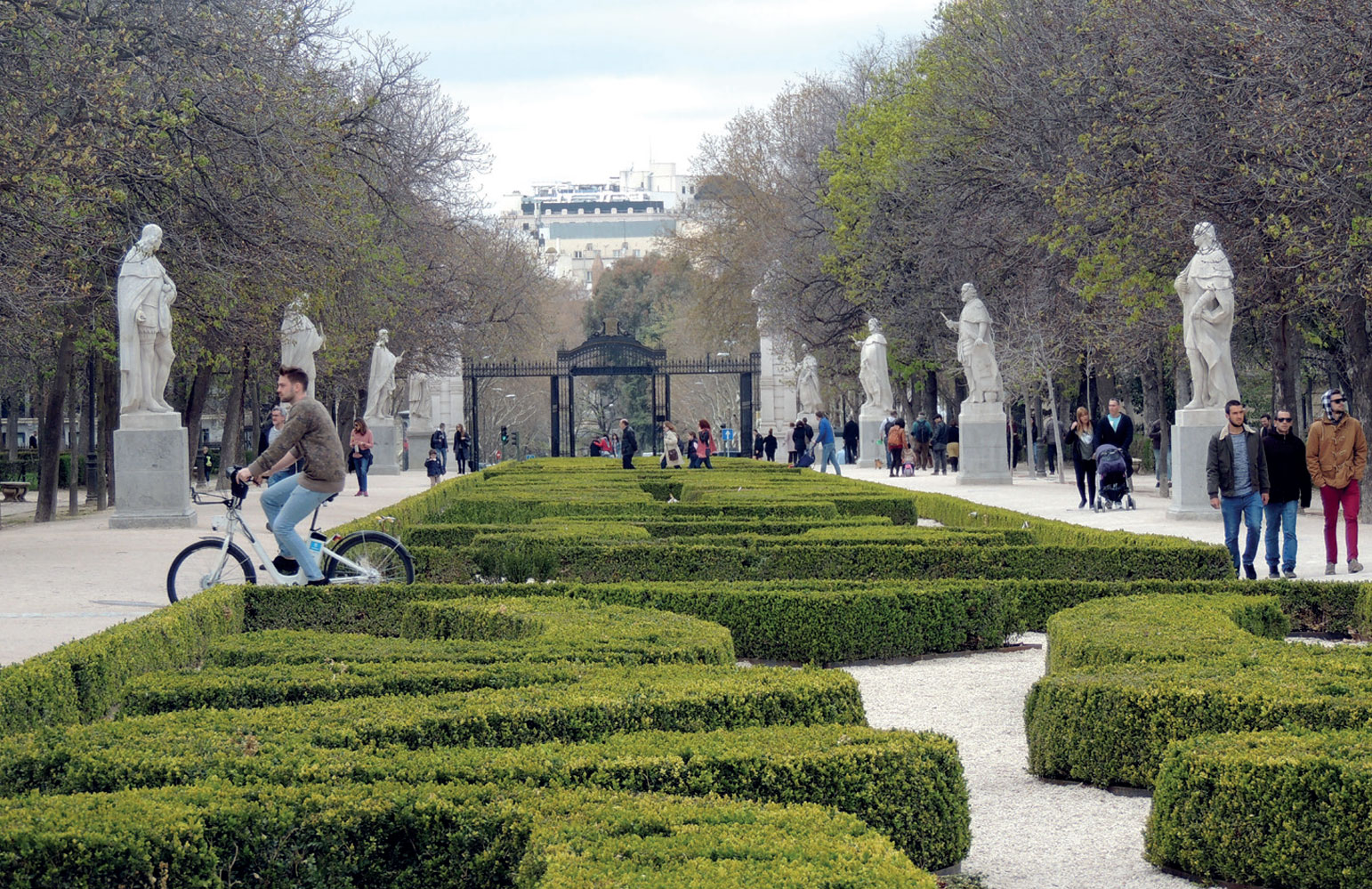 RETIRO PARK
This district locates one of the green lungs of the city, the Buen Retiro Park, 125 hectares of peacefulness in the middle of Madrid. It's a perfect place to go for a walk and to enjoy the unique architecture of building and sites like the Palacio de Cristal, the Velázquez Palace, the big and beautiful pond known as "Estanque Grande" or the Fountain of the Fallen Angel, a singular sculpture, the only known public monument to Satan. People exercise here daily and it is usual to see yoga or tai chi groups in the park.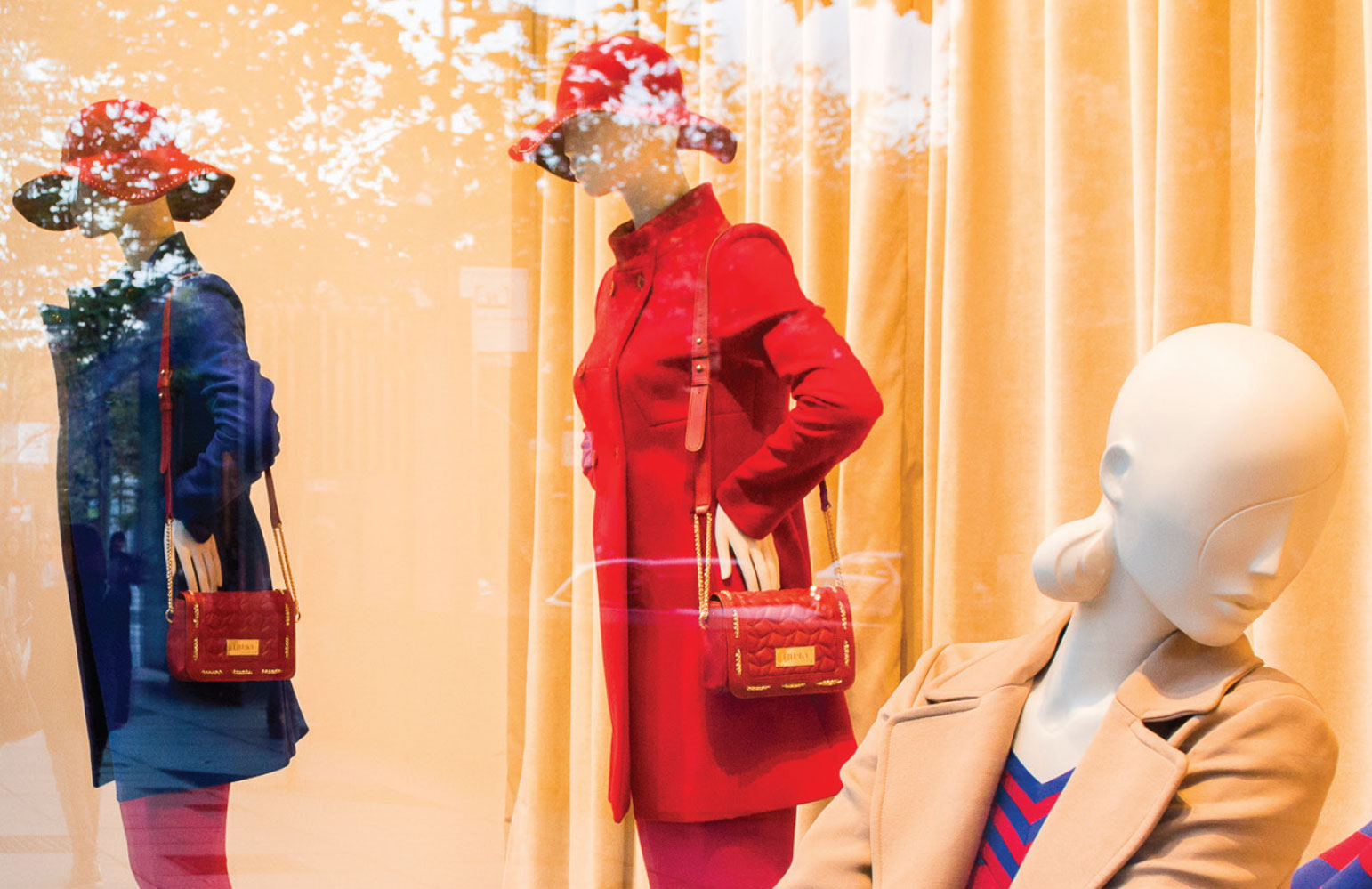 STYLE AND LUXURY
Style and luxury are two adjectives that describe this district that has been known as the "Milla de oro" ("Gold mille") of the capital. The most prestigious international designers have their flagship shops among the streets of Ortega y Gasset, Velazquez, Hermosilla and Serrano. The cutting-edge Spanish designers, well-known jewelleries and multi-brand boutiques transform a common shopping experience into something superior.