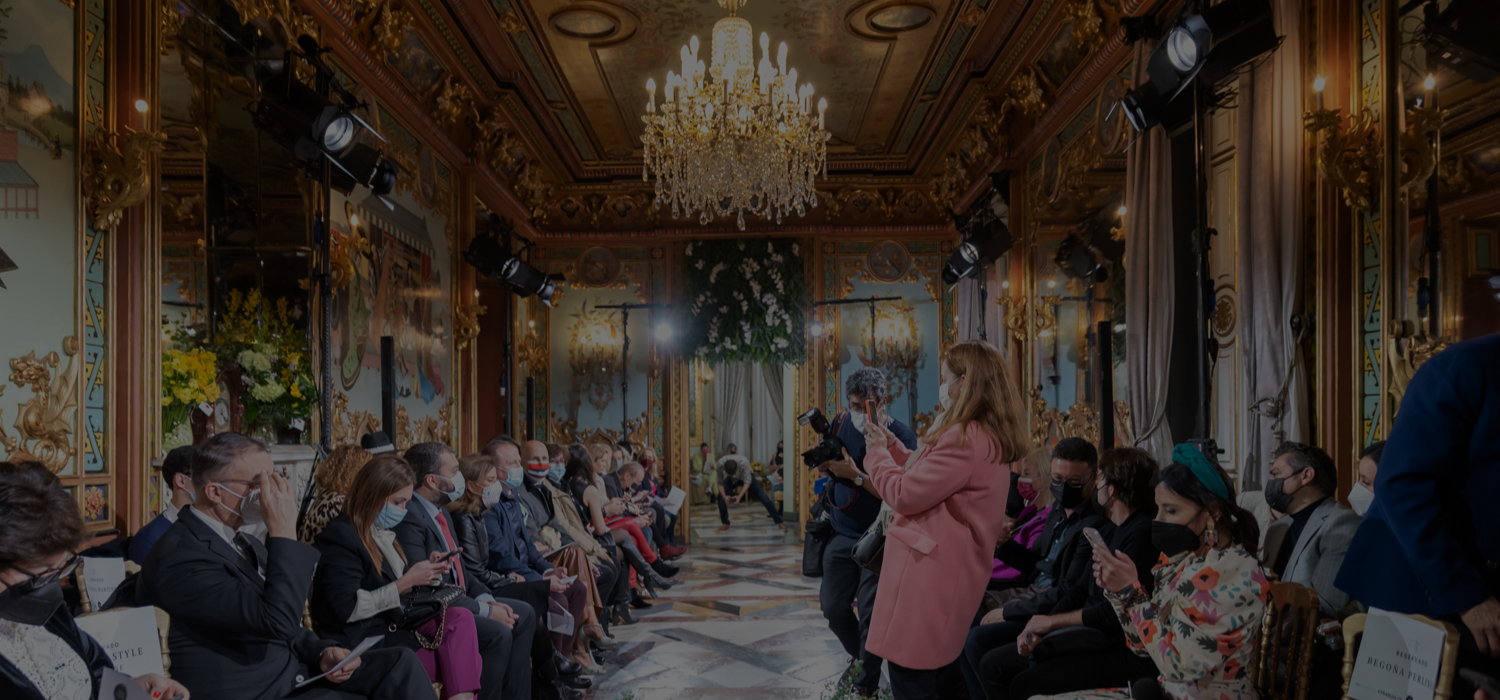 One more year, the most anticipated event in bridal fashion returns: Atelier Couture.
Between October 4 and 5, the Barrio de Las Letras will be the key point of Spanish wedding fashion because the Palacio de Santoña will host this new edition in which the great names of bridal design and fashion craftsmanship of this city ​​within the Madrid Fashion Week.
CALENDARIO DE DESFILES 
▶ OCTOBER 4: Fashion Shows & Exhibitions of Lucía de Gustín and Perenne.
➖ 12pm – Esther Noriega
➖ 1:30pm – Juana Rique
➖ 5pm – Franco Quitáns
➖ 6:30pm – María Baraza
➖ 8pm – Lorena Formoso
▶ OCTOBER 5: Fashion Shows & Exhibitions of Lucía de Gustín and Perenne.
➖12pm – José Acosta
➖ 1:30pm – Amarca
➖ 5pm – Jordi Dalmau
➖ 6:30pm – Andrea Lalanza
➖ 8pm – De la Cierva & Nicolás
 Official Website
During the last edition of Atelier Couture that was held in the same place from March 30 to 31, as on this occasion, Atelier Couture will once again have the support of the Madrid City Council through the Madrid Capital de Moda project.
In addition, last 2021, from the collaboration between the organization, Elle Education, Mindway, the Madrid City Council, talks about the bridal sector with great professionals such as 'Atelier Couture Live Experience' arose, which you can enjoy again here.⤵
How could it be otherwise, Madrid Capital de Moda wants to support this wonderful event that promotes global production, custom work among other values, that is why in our networks we will tell you everything about the 8th Edition of Atelier Couture.