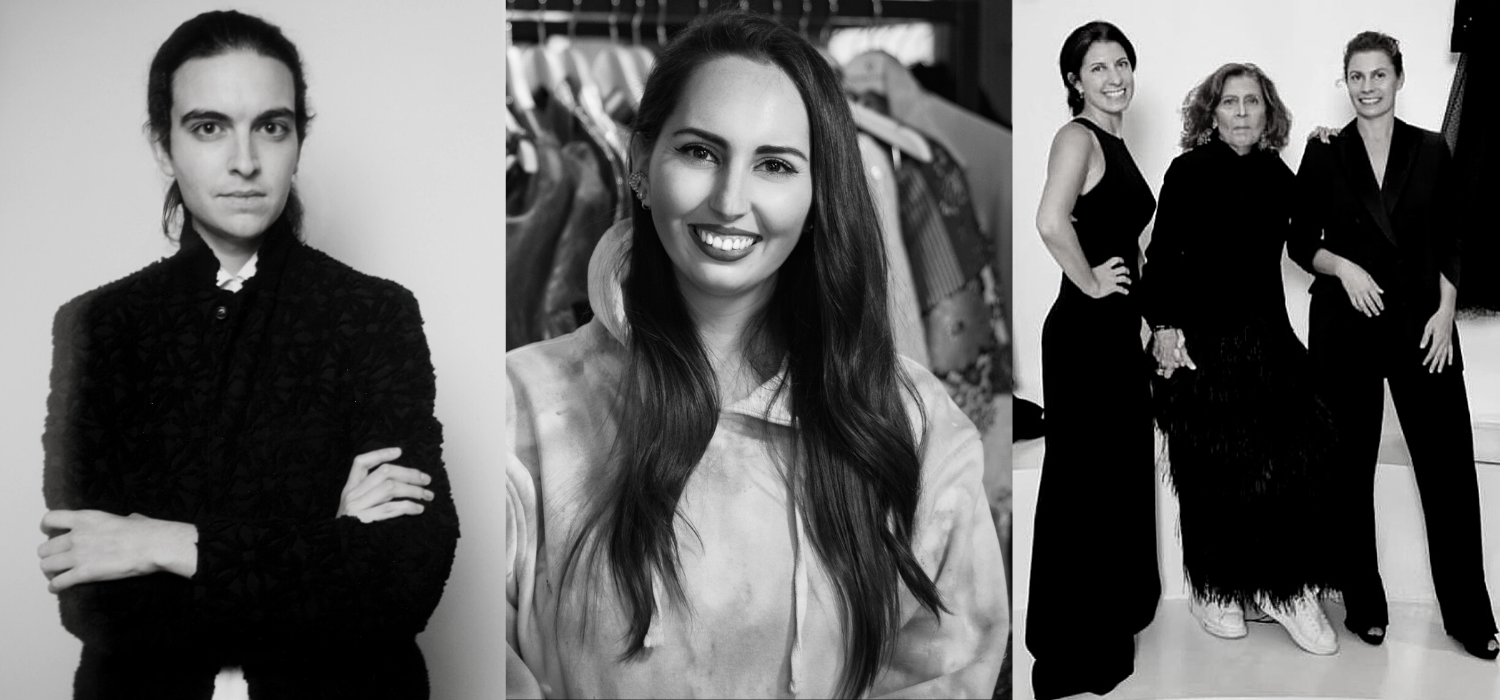 The Association of Fashion Creators of Spain (ACME) continues to grow with the addition of three new firms: Ernesto Naranjo, Paloma Suárez and Tot Hom, Spanish designer fashion firms that add value to traditional sewing with their work, local labor and the revitalization of handicrafts.
ernesto naranjo
After training at Central Saint Martins, Ernesto Naranjo wins the Mercedes-Benz Fashion Talent and founds his own brand in 2014. His international career includes being a member of John Galliano's creative team at Maison Margiela, Balmain and Lane Crawfrod (Hong Kong). Ernesto Naranjo's hallmarks are both diversity and inclusion developed through craftsmanship and always seeking simplicity.
For the Sevillian creator, his entry into ACME means being recognized by a group of great professionals in the sector saying that: "Being part of a group of creatives and entrepreneurs who believe in the great potential and future of Spanish fashion makes me proud."
paloma súarez
Paloma Súarez's relationship with fashion, begins when she began creating her first designs at the age of 12. After finishing her studies in Fashion Design at ESNE, she presented her first collection at EGO at Mercedes-Benz Fashion Week Madrid. The designer belonging to the Isla Bonita Moda program has received the European Gold Medal for Merit at Work and is an Ambassador of the La Palma World Biosphere Reserve. In her collections, Paloma defends avant-garde craftsmanship and her particular style has conquered various celebrities.
Regarding her incorporation to ACME, the creator comments that: "This opportunity will help me to continue developing myself in the quality parameters that characterize my company, learning and growing together with the professionals that I most admire."
tot hom
Family business that began 55 years ago when the dressmaker Margarita Jovani entered the world of fashion. Her daughter Marta Rota continues with the project alongside her daughters Andrea and Alejandra Osés Rota. The Catalan firm has opened its doors to the international market, merging new trends with traditional crafts.
Tot-Hom has different sewing, prêt-à-porter and bridal lines, and its creators consider that their incorporation to ACME is "a great honor because we believe that all of us united have more strength, more power and greater visibility".