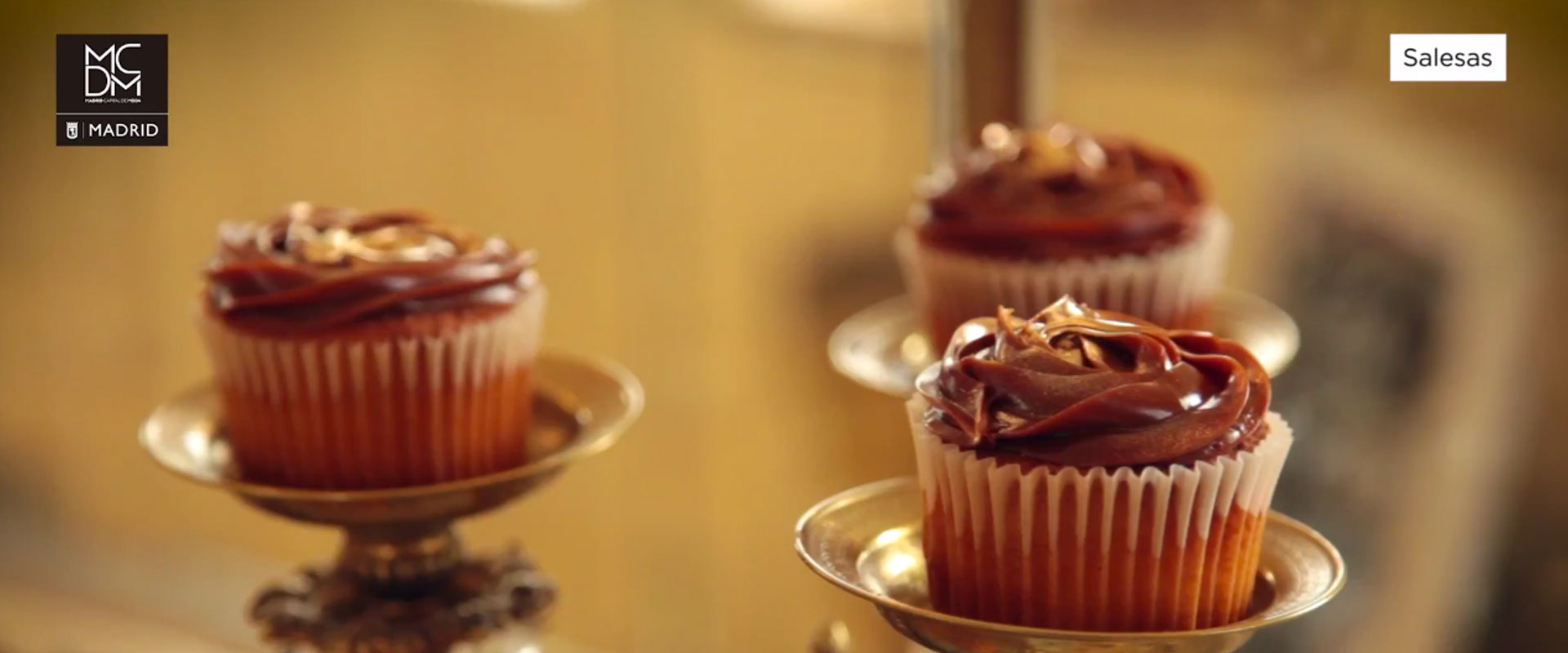 The neighborhood of las Salesas is a trending district of Madrid. The glamour of one the best preserved architectural areas of Madrid relates to the cutting-edge of its small designer shops and restaurants that mix with the latest fashionable trends and tradition.
To take a walk by the Salesas district is already worthwhile. The nineteenth-century architecture, very characteristic of the city of Madrid, finds its maximum glory in here. Formerly, the stores of the area were some sort of heaven for those who love music, but, now, glamour is the sole last thing in all the shop windows.
The restaurants in the neighborhood have only one thing in common: their free space is usually quite small. It is highly recommended to book before midnight. In the district we may also find several of the "city temples" open every day of the year until late in the morning. The gourmet store also have a significant weight in this area.
It is very easy to access the Salesas area thanks to its good communication by metro. We may find four metro stations and, likewise, lines that we can use to get to the district. Similarly, the train station of Recoletos is just a few minutes walk away, and several public buses run through the district. Commercial streets intertwine with culture events and sites. In Salesas we may find several theatres, museums and cultural centres with a wide range of activities.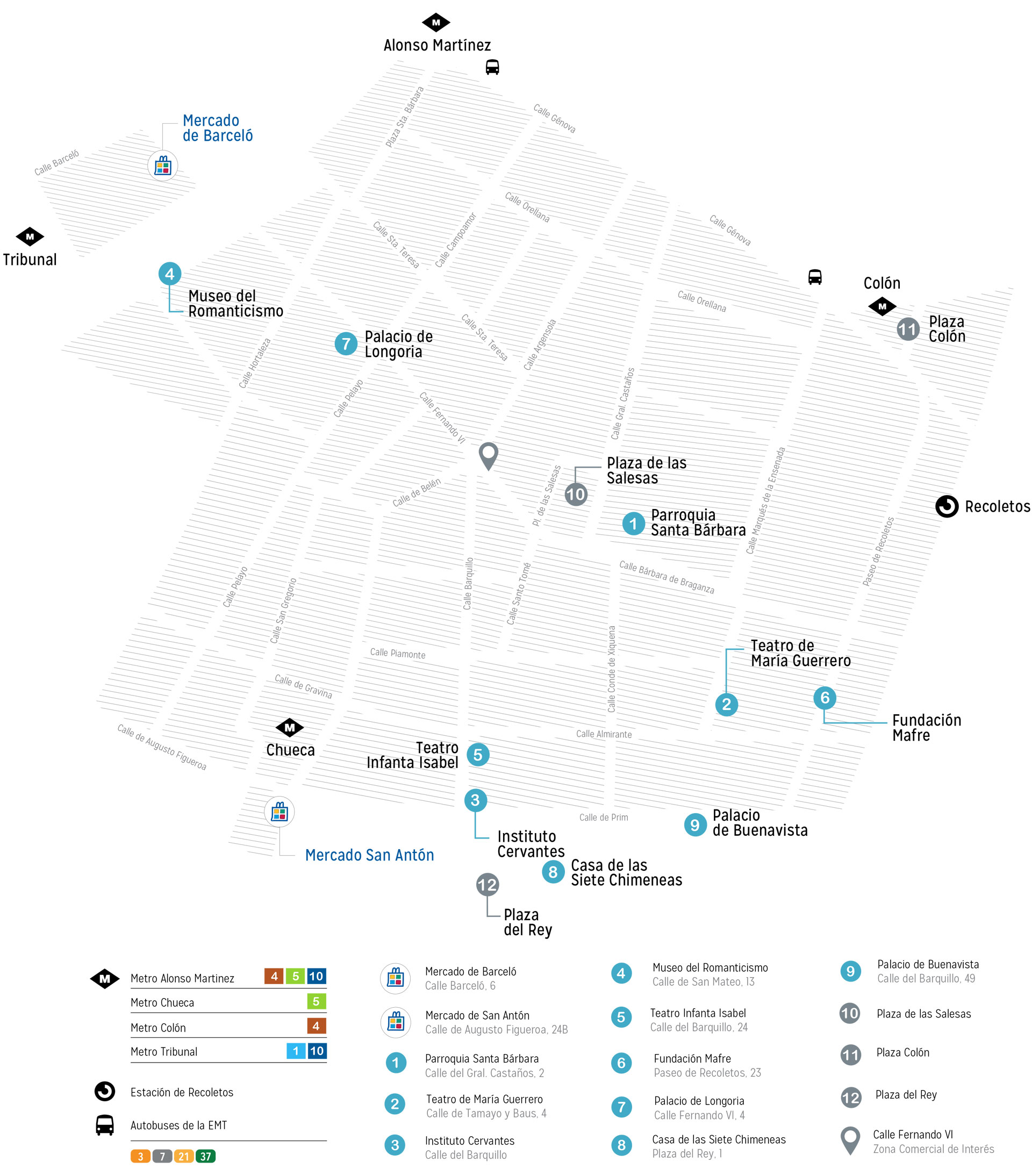 BARCELÓ MARKET
The rebuilding of the Barceló market has brought a new way of buying in the Salesas district. Along with its fresh food stands, the new distribution of the market has incorporated small shops of gourmet products and delicatessen. In addition, a new food market has become a meeting point both for the residents of the area and for all those who love informal and quality cuisine. A gym completes the new complex.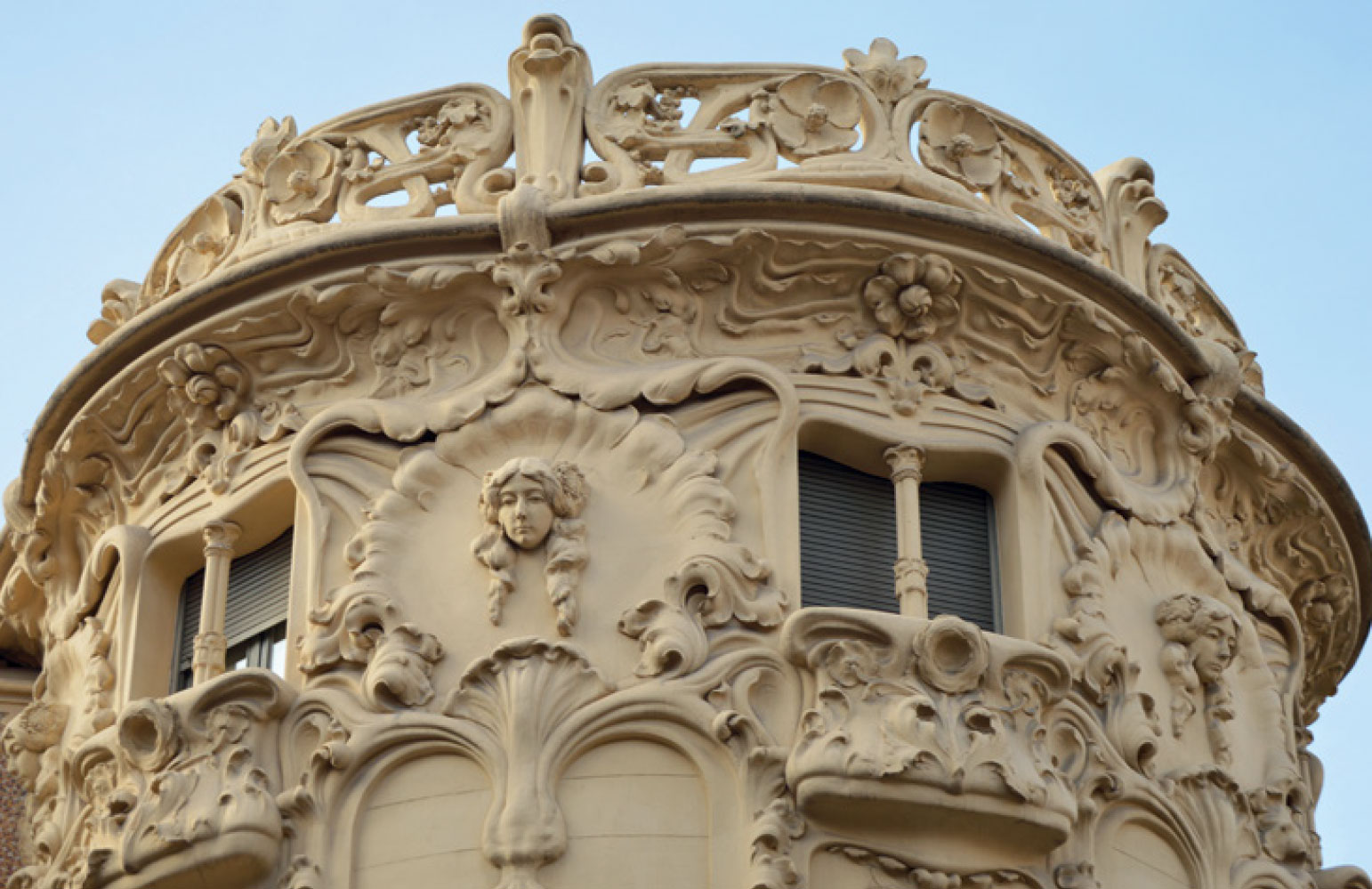 FROM THE XIXth CENTURY
The architecture of the district invites to a walk paying attention to the buildings, all of them characteristic Madrid of the 19th century. We may find astounding sites like the Palacio de Longoria, today the headquarters of the SGAE (Spanish General Society of Authors and Publishers), one of the few modernist buildings in the city. The Calle de Piamonte and Almirante have undergone a great change in recent years, now accommodating several shops of Spanish design and avant-garde accessories, but retaining its architectural charm.