Place around the quarters that give name to the neighbourhood, Conde Duque is one of the most cosmopolitan zones of the city. Among their narrow streets and small squares we find long-standing taverns, design clothing shops, and fine restaurants.
Conde Duque has increasingly become a sort of paradise for those in search for a different kind of clothes. You may find many clothing stores and fashion boutiques for men, which are distinct for their British touch, in the streets adjacent to the quarters.
In every corner of this neighbourhood, there is a charming cafeteria. Welcoming and cosy, they are a perfect place to spend the afternoon with friends or by yourself.
The peculiar street web of the district of Conde Duque will make it perfect to stroll around, bit also have in mind that it is a difficult visit by car, especially if you do not live in the neighbourhood. Access by public transportation is advisable. In this sense, there are several metro stations in the nearby: Ventura Rodríguez, Plaza de España, Noviciado and San Bernardo.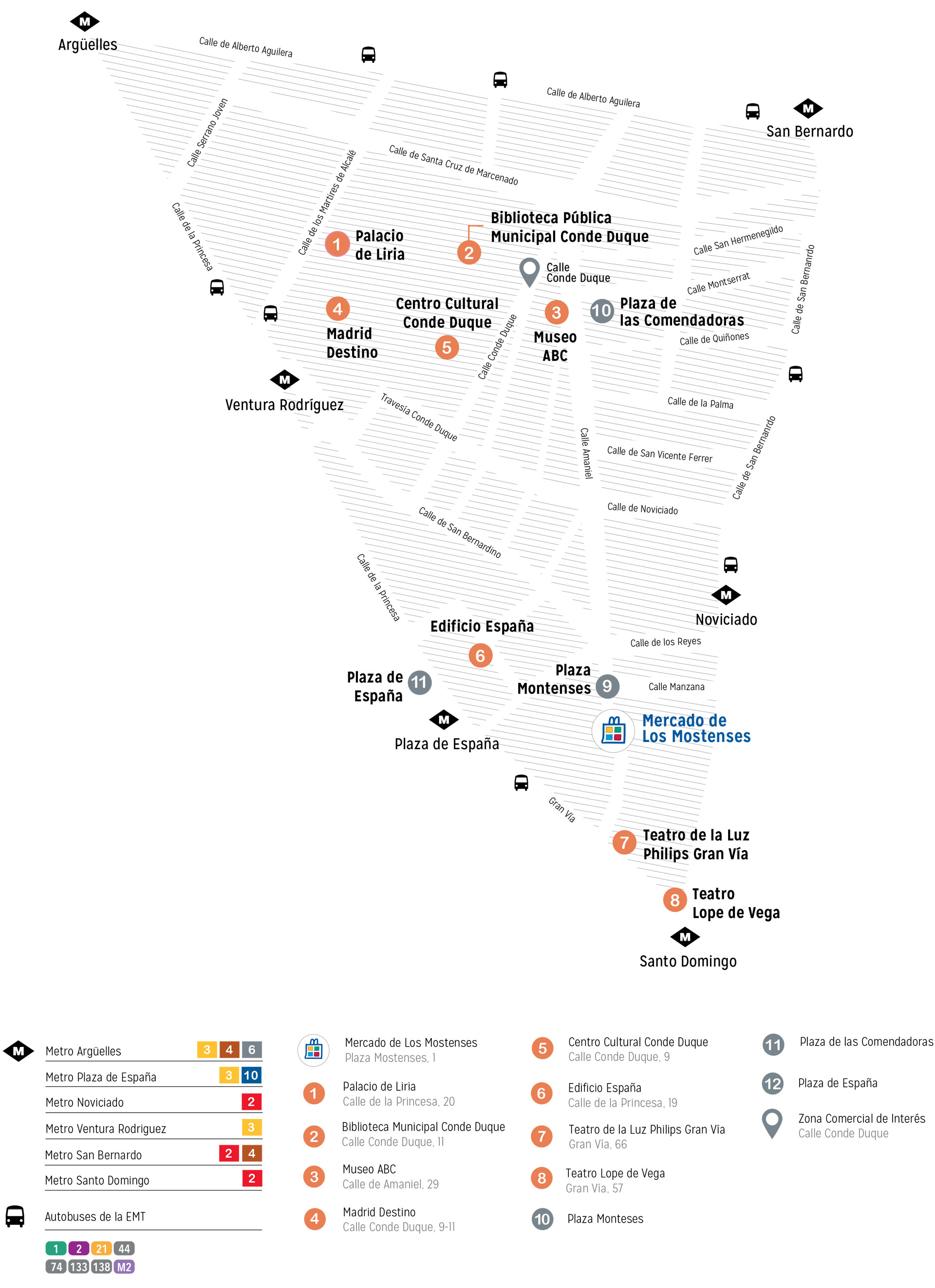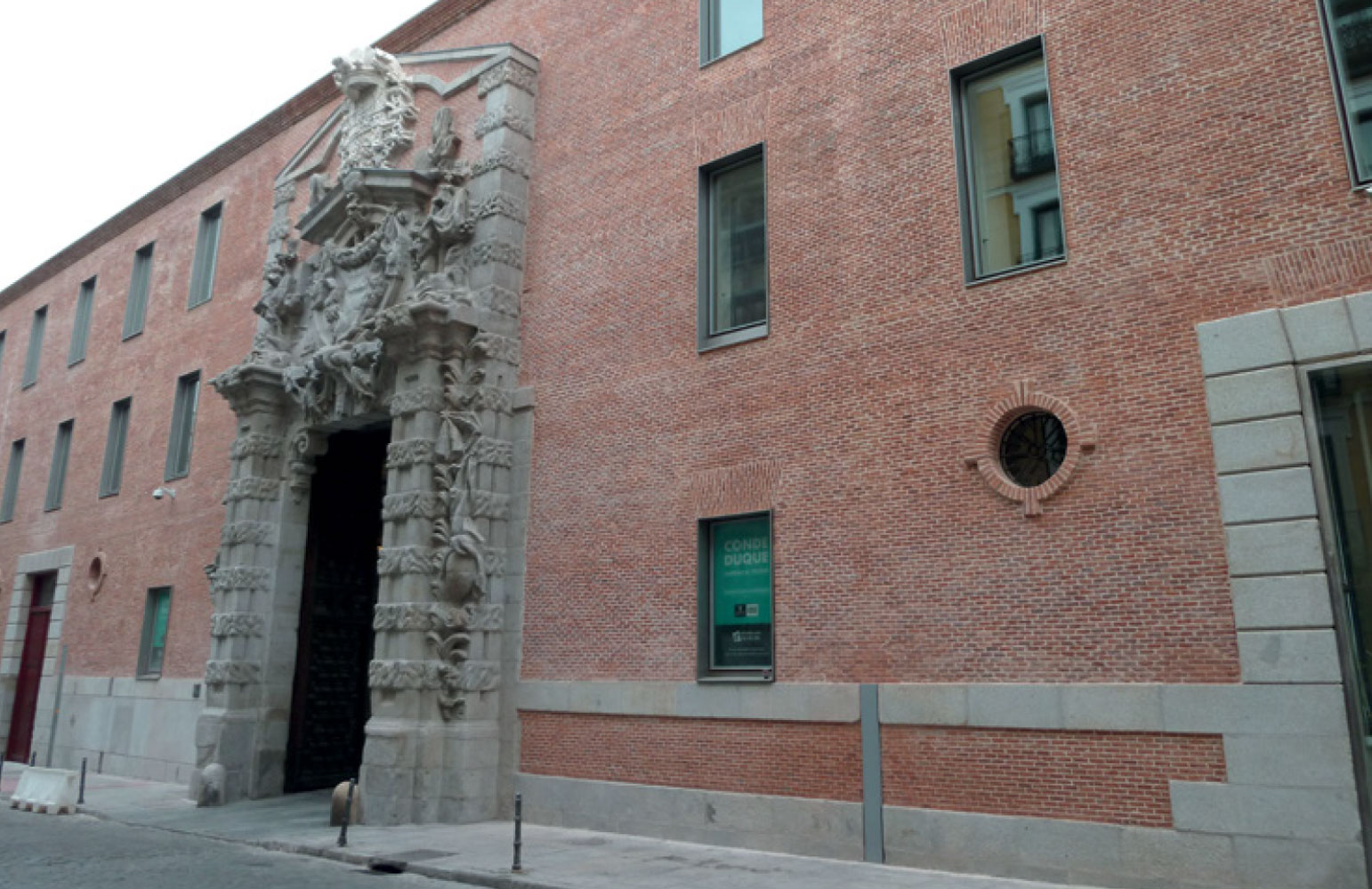 ROYAL QUARTERS OF CONDE DUQUE
The Royal Quarters of "Guardia de Corps", which is the real name of the quarters of Conde Duque, was built at the beginning of the 18th century and was transformed into a cultural centre in 1983. Since the beginning of the 21st century, it holds several libraries, the newspaper and periodicals library of the city and a Contemporary Art Museum. The large patio of the building attracts the attention of the visitors which, throughout the year, holds different kind of markets and food markets, exhibitions and open-air cinemas.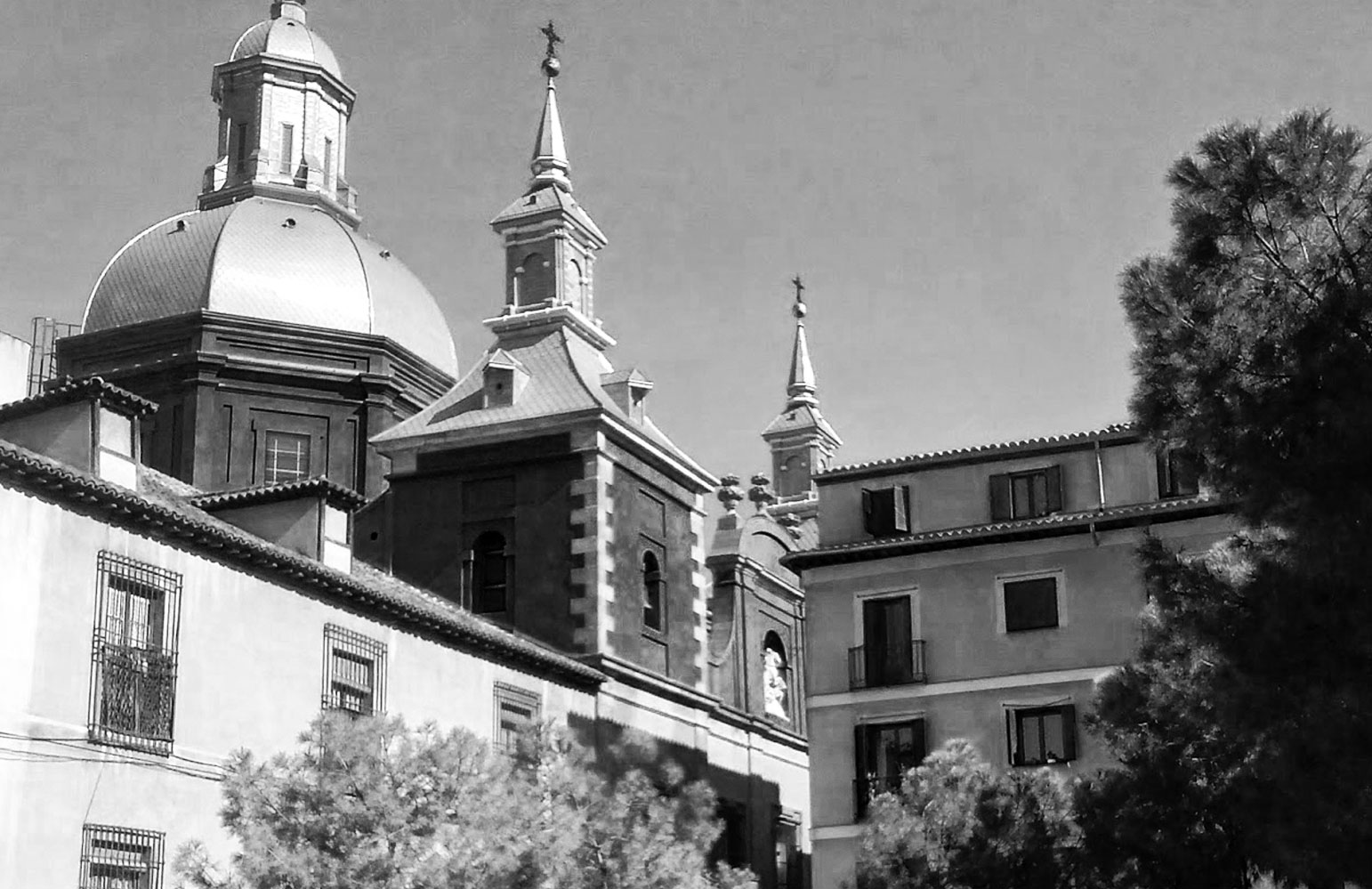 PLAZA DE LAS COMENDADORAS
In the core of the bustling Madrid, the Plaza de las Comendadoras may very well be seen as a sort of way out, a kind of calm town square. It's hard to find a place to sit in its terraces, and children are always playing at the swings of the square. On Sundays, lines of people waiting to be seated for a delicious morning brunch are common. Since the eighties, during the San Isidro festivity, there is the "Feria de la Cacharrería", a craftwork fair in which the craftsmen all around Spain exhibit and sell their work.