Welcome to the zero kilometer in Madrid.
The starting point, the nerve center of a city that never sleeps and whose clock marks the beginning of each year. A pedestrian plaza that was built in the eighteenth century and that holds several of the most photographed points of the capital.
The triangle that forms Preciados, Carmen and Montera streets is the largest open-air shopping center in the city. A coming and going of passer-by looking to get lost among branches of fashion stores franchises and other design stores.
The zero kilometer of the capital is very well connected by metro, bus and train commuter service. Because it is pedestrian plaza with restricted traffic, it is highly recommended to get there by public transport to enjoy the area. Whenever a car may be compulsory, there are several parking lots in the area but night-weekends are usually full.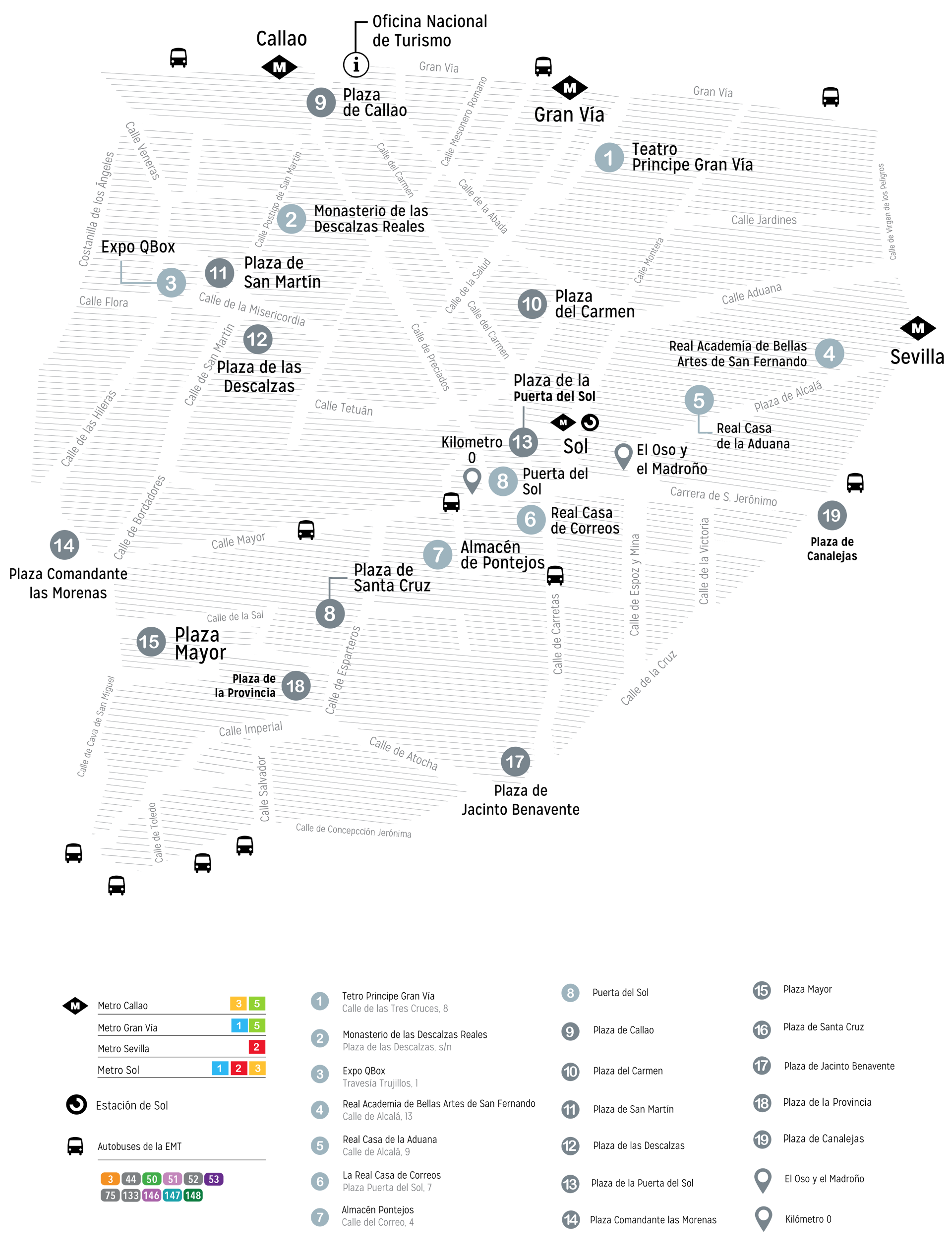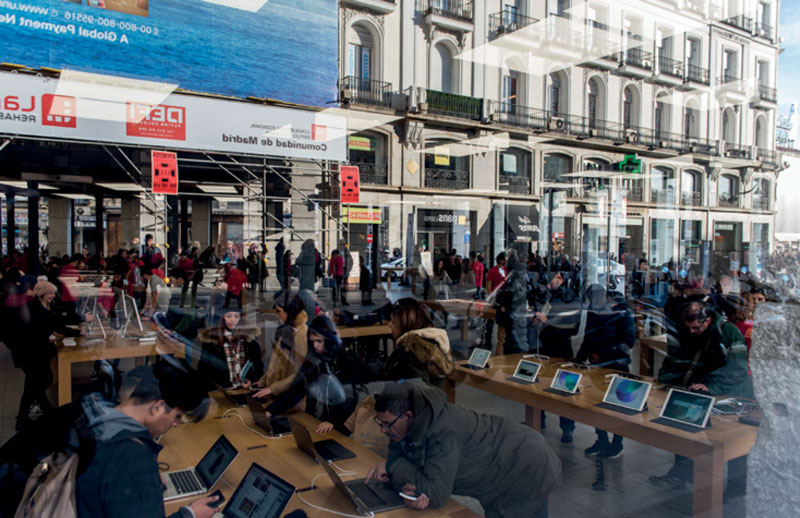 AVANT-GARDE VS. TRADITION
In the Plaza de la Puerta del Sol we can still find several traditional shops where we can buy fans, umbrellas and other souvenirs. Beside them, several technology stores and department stores bring us closer to the latest design in fashion, music, and gastronomy for the general public.
This district confirms us that avant-garde and tradition can go hand in hand for the enjoyment of tourist and locals.
LOTTERY ADMINISTRATIONS
One of the most typical lottery administrations in Madrid moved its headquarters to Calle del Carmen a fews years ago. There it is possible to see very long queues from the month of October of people coming from all over the world to buy tenths for the draw of El Gordo de Navidad. But it is not the only administration with fortune in the area. In Puerta del Sol itself we find several that are also a pilgrimage center for those who seek luck in the lottery.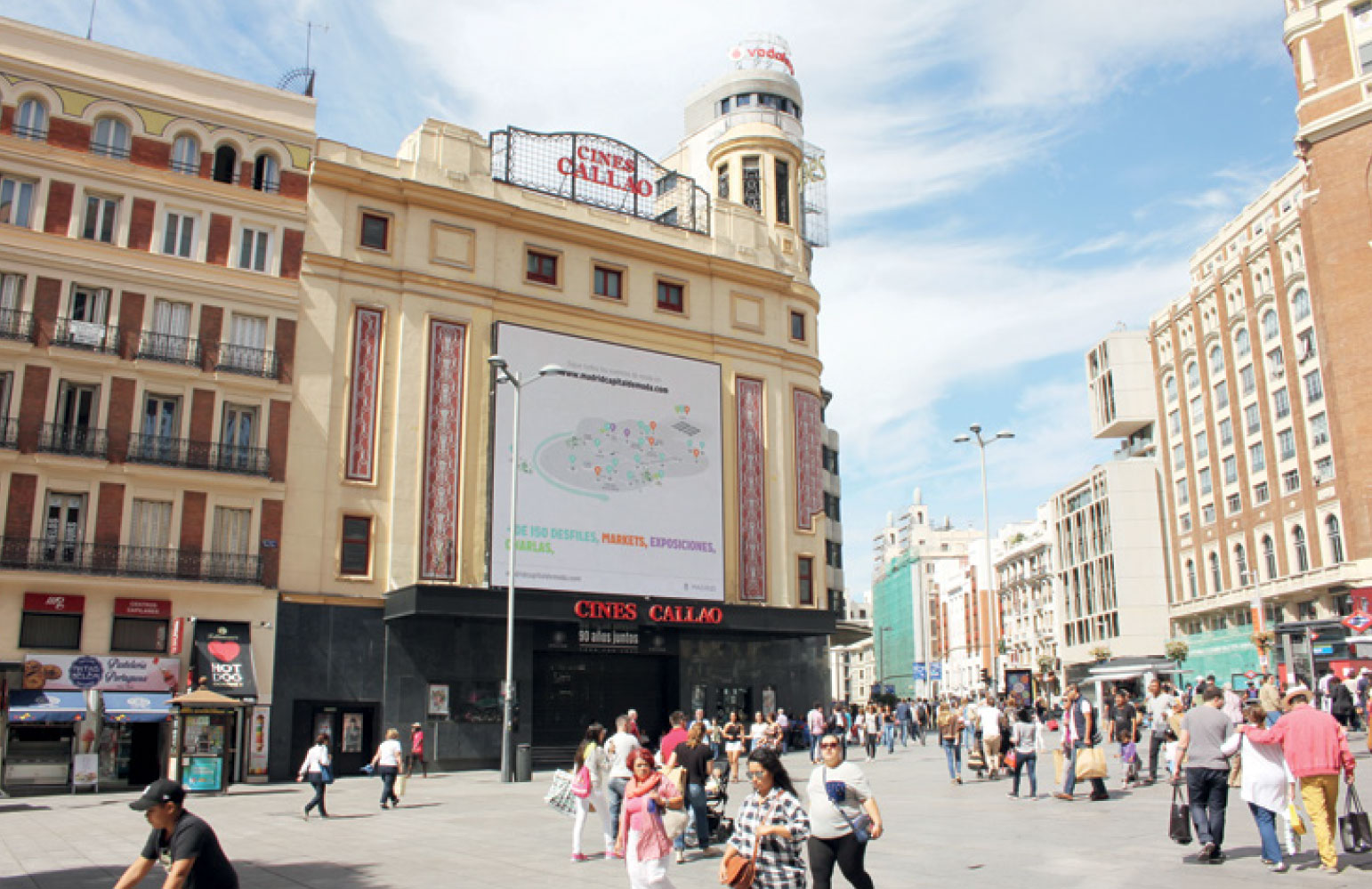 PLAZA CALLAO
Another of the nerve centers of the capital has become the mecca of film premieres in Madrid: here a few large theaters that once populated the area resist. Incredibly bustling, currently it has a gourmet area on the seventh floor of a shopping center that has one of the most privileged views of the capital. Its sunsets are a mandatory stop.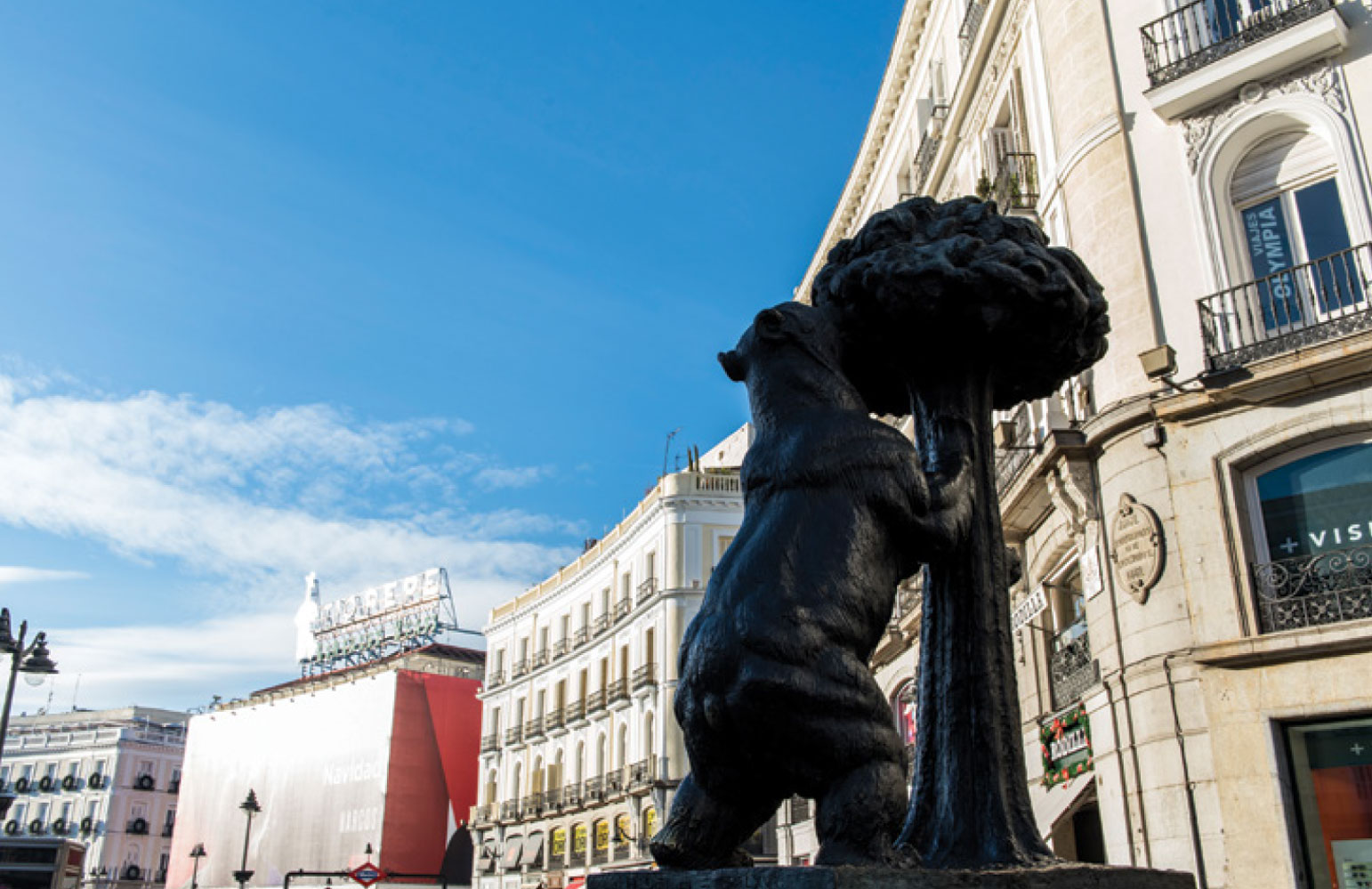 THE BEAR AND THE MADROÑO
The Bear and the Madroño. One of the most recognizable emblems of the city of Madrid and, actually, only was half a century of history. Work of Navarro Santafé represents two of elements of the heraldic shield of the capital. It is, therefore, one of the most popular photographic spots in the city. In addition, the statue is made of stone and bronze. It weighs approximately 20 tons and measures 4 metres in height. It rests on a stepped cubic pedestal, made of granite.