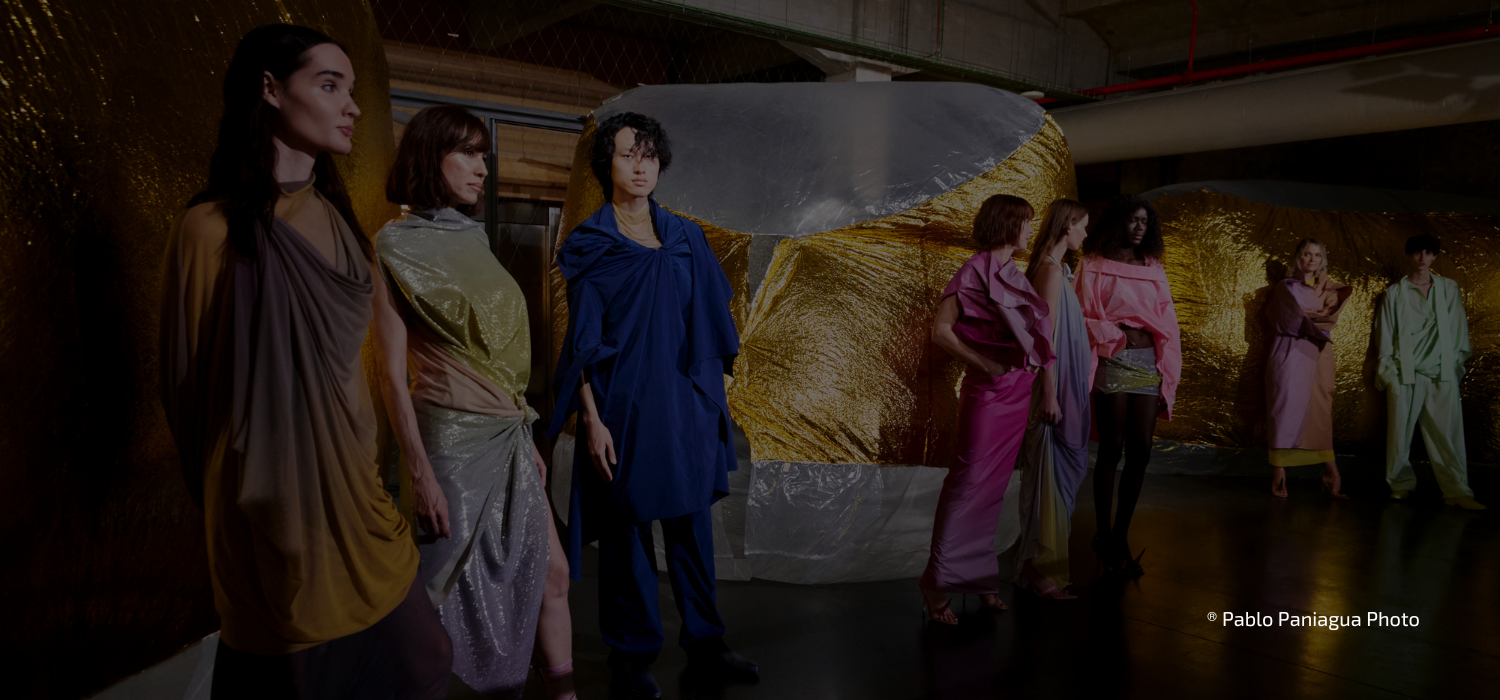 Madrid es Moda kicks off Madrid Fashion Week by celebrating its new edition from February 9 to 13. The initiative, organized by the Association of Fashion Creators of Spain (ACME), once again has the support of the Madrid City Council through the Madrid Capital de Moda project and will turn the city into the capital of international fashion. Different creators of Spanish fashion will participate in this unique proposal.
+ PHOTOS
mAnos de plata, corazón de oro: the art of spanish trade 
In this new edition, Madrid es Moda has chosen this popular Spanish saying (Silver Hands, Golden Heart) to highlight the immense importance of craftsmanship in Spanish fashion. Tradition, professionalism and care are some of the ingredients of Spanish couture that during the days that the event lasts will be vindicated in the different proposals that are part of the Madrid es Moda calendar
fashion made in spain
Madrid es Moda once again brings together some of the most important voices in fashion made in Spain, such as Roberto Verino, who will participate in the OFF section, as will Maison Mesa at the Casa de América.
Devota&Lomba will also be present with a parade in the gardens of the Museum of History in Madrid, Moisés Nieto with a pop up from his 'Siesta' collection, Duyos will parade at the Bless Hotel, Acromatyx will present his 'Poliamor' jewelry collection created together Jane Bardot, or Ulises Mérida will show her capsule collection 'Míticas' in Es Fascinante, among many others.
If you want to know all the information about your program, click on the button.
DANCE & FASHION IN MADRID CITY CENTER
As it has done on every occasion, Madrid es Moda gives the starting signal by celebrating an unrepeatable event. After having organized a voguing contest with Spanish Fashion Ballroom or a bus trip through the center of Madrid with Eslow Fashion in motion, in this new edition he presents 'Fashion and Dance in the center of Madrid'.
On Thursday, February 9 (10:30 a.m.) at the San Fernando Royal Academy of Fine Arts, there will be a dance show by the Mariemma Royal Professional Dance Conservatory. The 20 male and female dancers will perform a choreography signed by José Reches dressed in garments by prominent designers and UNOde50 jewelry.
If you want to enjoy everything that happens in this new edition of Madrid es Moda, remember that we are going to tell you about it on our website and social networks and that of course you can consult all the information on its official page.