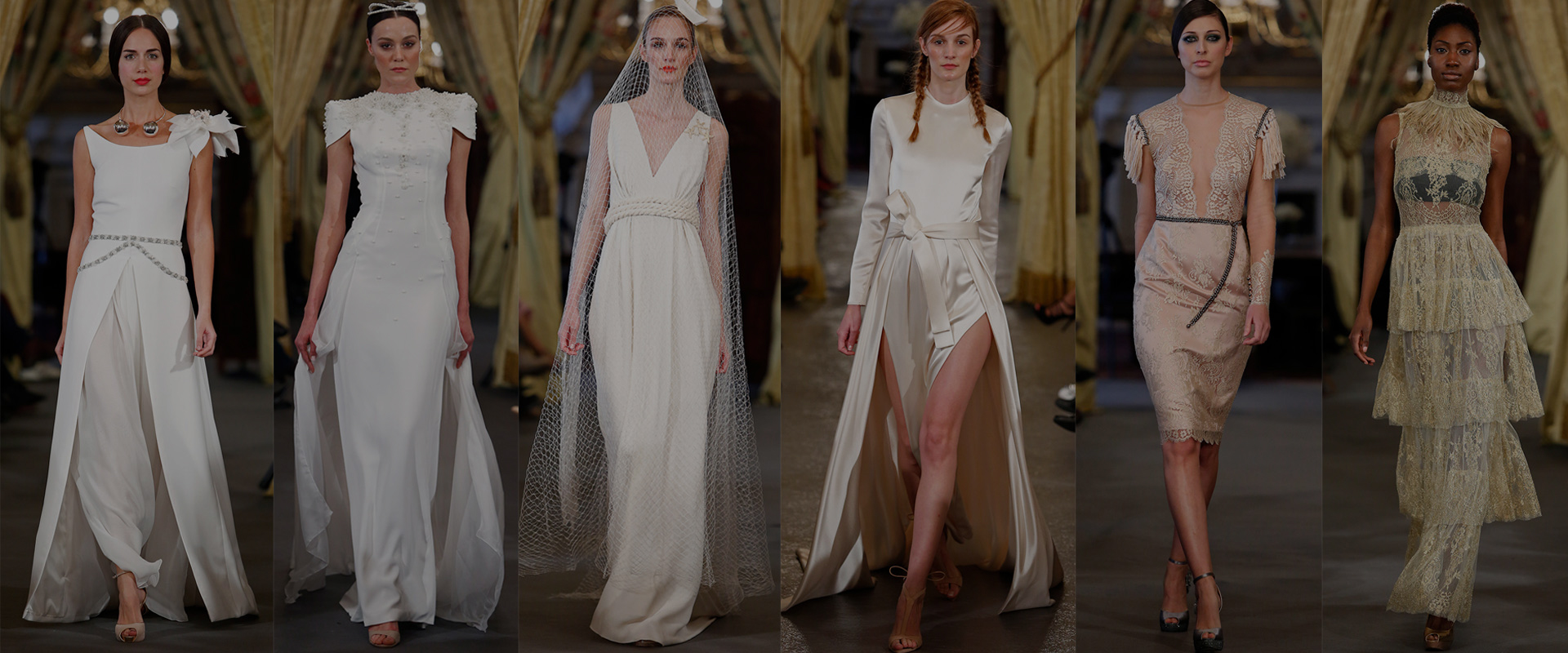 Atelier Couture was born from the need of being able to show the potential of the bridal fashion and ceremony creators in Spain, which develop their collections offering an added value to each of their creations.
Design, exclusiveness, personalized attention, local production and a meticulous and careful development of their work, with which they promote the recovery of the artisan crafts and labors that surround the nuptial and ceremonial sector. The Spanish artisan fashion and a "Sewing" made with a lot of affection and care that pays attention to every single detail, are very much alive in Atelier Couture. An experience that transports us to the magic of the presentations of the emblematic high fashion ateliers, preserving and keeping its charm but adapted to the needs of the 21st century.
Atelier Couture aims to bring to the media, to the future bride and groom, as well as to the guests, the warmth of direct contact with the designer, the glamor and the exclusiveness of the customized product, the added value provided by the good work of our creators and a design that is 100% Spanish.
Atelier Couture has many things to offer, and it shows it in every single edition. A world of possibilities that makes its way into the massive fashion environment that surrounds us and that has become the general trend of the sector these last years.