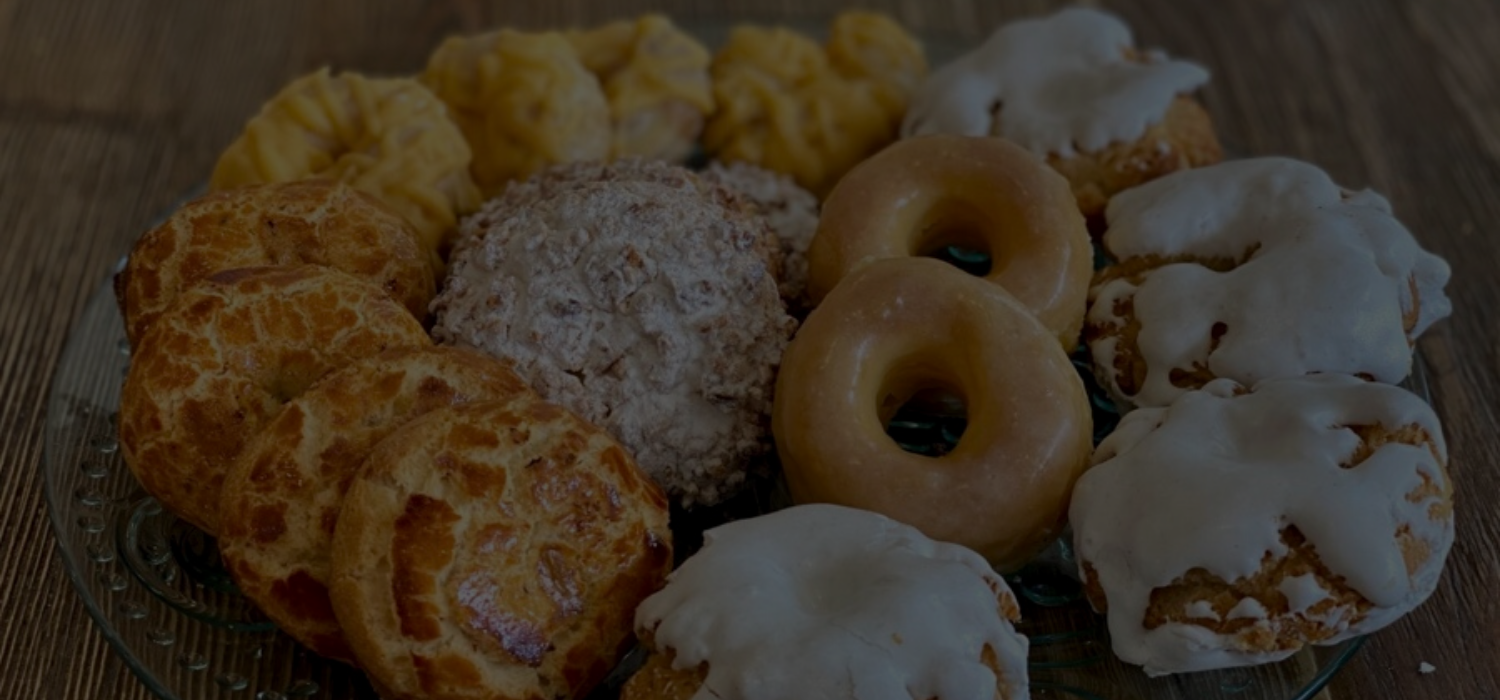 When everything changes, looking back at what we have always done makes us feel much better, that's why in Madrid Capital de Moda, we want you to live San Isidro as usual this year, enjoying its traditional and delicious rosquillas del santo. The exact origin of these sweets is unknown, but in what the chronicles coincide, the rosquillas began to be consumed at the beginning of the month of May and, of course, they were one of the protagonists of the San Isidro celebrations, and that a of its possible creators was the "Tía Javiera", who used to sell them at the verbenas and at the door of the Plaza de Toros. Although all are made with the same pastry base and that two types are the best known, the truth is that there are up to four classes of rosquillas:
Rosquillas Tontas: They are the simplest, since they do not carry any type of coverage.
Rosquillas Listas: Traditionally, once finished they are covered with a mixture of sugar, egg and lemon
Rosquillas de Santa Clara: They come from a recipe by the nuns of Santa Clara from the central Monastery of the Visitation, which added a meringue on top, which makes them very crisp when it comes to eating them.
Rosquillas Francesas: Perhaps the least known of all, legend has it that they arose from a whim that Bárbara de Braganza, wife of Fernando VI, asked the Palace cook. Its cover contains almonds and icing sugar.
One of the most famous pastry shops in Madrid, has been preparing these donuts for many years: Viena Capellanes wants to share her traditional recipe:
5 Eggs – 80 g. Sugar – 150 ml. Olive oil – 400g Loose flour (bakery type) – Aniseed – 1 egg – Almonds
We beat the eggs together with the sugar, and once ready we add the flour and the oil (and the anises for Tontas). Mix until you have a homogeneous mass, let it rest for a few minutes on the table. Then the donuts are shaped by spreading them in a can, they are bathed with egg yolk, which in the Tontas grows as the characteristic "drawing" (in Francesas the almond is added on top so that it "sticks"), once bathed are ready to be baked.
In addition, ACYRE Madrid wants to celebrate San Isidro with a Madrid Rosquillas Recipe masterclass, on social networks, that is why the winners of the Gastronomic Contest of the Community of Madrid, Begoña Gardel and Samuel Serrano, will cover this classic sweet of the San Isidro, this Thursday, 14 May at 12:00 on the ACYRE Madrid Instagram profile (@acyremad).
San Isidro Rosquillas's Tour
[*] The most delicious rosquillas: Check our photo gallery! 
MERCADOS DE MADRID
Mercado de Barceló

– Pastelería Israel – Pastelería Tahona del Mico C/ Barceló, 6

Mercado de Usera – C/ Amparo Usera, 46
Mercado de Villaverde– Paseo de Alberto Palacios, 18
Mercado de Chamartín – Uría Hermanos / Juliettas Café – C/ Boliva, 9
Mercado de La Cebada – Variantes Marga: Plaza de la Cebada
Mercado de Las Ventas –  El Horno de Mamá Tina: C/ Virgen de la Alegría, 10
Mercado de Antón Martín– La Panadería – C/ Santa Isabel, 5
Mercado de Antón Martín – Variantes & Bollería Juanjo –  C/ Santa Isabel, 5
Mercado de la Paz – Minimarket Sanabria / La Tahona de Ayala. – C/ Ayala, 28B
ASEMPAS – Pasteleros de Madrid
Adolfo Lazcano –  C/ Nuria, 51 – C/ Ventisquero De La Condesa, 20
Celilocos– C/ Carlos Solé, 6
Chantilly – C/ Claudio Coello, 68
El Riojano –  C/ Mayor, 10
Fomentor –  C/ Hermosilla, 81
La Mallorquina –   C/ Puerta del Sol, 8 – C/ Velázquez, 39 – C/ Mira el Río Baja, 21
La Oriental Sin Gluten– C/ Ferraz, 47
Lorena – C/ Conde De Peñalver, 78
Manacor

–  C/ Palos de la Frontera, 15

Mifer–  C/ Virgen del Coro, 15
Génova –  C/ Génova, 4
Kasmi – C/ Ave María, 18 – Avenida San Diego, 37
La Gloria – Avenida Daroca, 36
Longinos – Paseo de las Delicias, 52 – Plaza Amanecer de Mendez Álvaro, 3
Miga Bakery – C/ Glorieta de Bilbao, 5 – C/ Julián Romea, 8 – C/ Raimundo Fdz Villaverde, 49
Pajares –  C/  Antonio Prieto, 60
Sana Locura Gluten Free Bakery – C/ General Oraa, 49
Saúl – C/ Arturo Soria, 189 – C/ Alcorisa, 1 – C/ O'Donnell 34, C/ Orense, 34, – Ctra Canillas, 44
Villa Versalles – C/ Príncipe de Vergara, 209
Viena Capellanes –  C/ Fuencarral, 12 –  C/ Alcalá, 12 –  C/ Génova, 4 – C/ Marqués de Urquijo, 17 –  C/ Goya, 37 – C/ Poeta Joan Maragall, 55 – C/ Ruiz de Alarcón, 9 – C/ Paseo del Molino, 6 – C/ Ariel, 7 – C/ Bordadores,9 – C/ Luisa Fernanda, 23 – C/ Condesa de Venadito, 14 – C/ Génova, 25 – C/ María de Molina, 1 – C/ Martín de los Heros, 33 – Paseo de la Castellana, 218.
Mallorca –  C/ Serrano, 6 –  C/ Velázquez, 59 – C/ Genóva, 12 – C/ Bravo Murillo, 7 – Av/ Alberto Alcocer, 48 – C/ Aviador Zorita, 39 – Avenida de los Andes, 22
Juliettas – C/ Hermosilla, 58 – 

C/Corredera Baja de San Pablo, 12 – C/ Máiquez, 32 – C/ Puebla, 15 bis – Mercado de Chamartín 
ACYRE
Pastelería Cercadillo –  C/ de la Cal, 15
Pastelería Luzón –  C/ Conde Peñalver, 42 – Servicio a Domicilio
Pastelería La Barra Dulce –  C/ Mesón de Paredes, 22
Pastelería Mindanao –  C/ Castuera, 17
You already know, this year enjoy your favorite San Isidro rosquillas at home, buy them in the markets of Madrid or some of its most famous patisseries and treat yourself to supporting local trade.