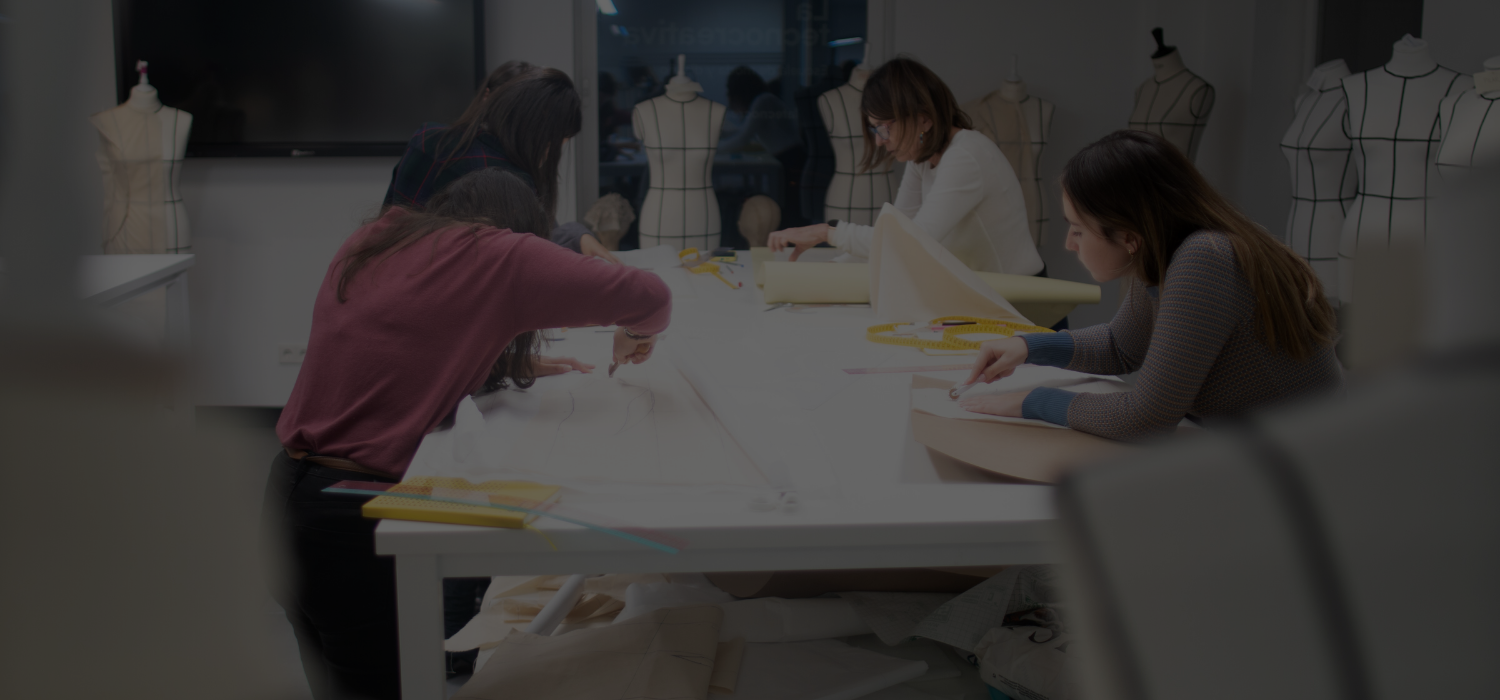 WHAT IS LA TECNOCREATIVA?
La Tecnocreativa was born a year ago with the vocation of preserving those trades that were dying out due to the relocation of production and for which there was no generational change: pattern makers, cutters, tailors, model makers, embroiderers, shoemakers and leatherworkers.
But in addition to training new generations in the so-called "traditional trades", it also has the vocation to train students in the "new trades of the 21st century": digital designers and pattern makers, virtual garment simulators, virtual interior designers, etc.
This symbiosis between the past and the future arises from a connection as secular as it is transgressive: technique, technology and knowledge, at the service of creative freedom. On the one hand, it unites the so-called arts and crafts that star the different disciplines of fashion with industrial processes.
On the other, and there is its radical difference, it understands both factors as a whole and incorporates technology not as a surface layer, but as the essential element of any design process.
FUNDAMENTAL OBJECTIVES & ACADEMIC OFFER
· Recovery of the highest level tailoring.
· Training in analog desing & digital design.
· Courses in Haute Couture clothing techniques.
· Studies in interiors design and digital interiors design.
· Learning to create garments for video games, 3D animation or cinema.
· Union of traditional sewing with virtual reality devices.
PEDAGOGICAL PHILOSOPHY & VALUE PROPOSAL
· Non-regulated and flexible high-level fashion and design school.
· On-site  & online training.
· Free academic configuration courses.
· Duration of the courses: Quarterly  – Annual.
· Disciplines acquired in their training: technique, design, identity, business,  sustainability and technology.
· Revewed classic techniques & last generation digital technologies.
In addition, La Tecnocreativa has been able to adapt to the circumstances, and due to the current situation they have paused the face-to-face training, but they have launched an interesting online proposal consisting of 14 online micro-masters, which you can discover by entering here.
If you want to discover this project a little more, take a look at its presentation video.
Check La Tecnocreativa's web.