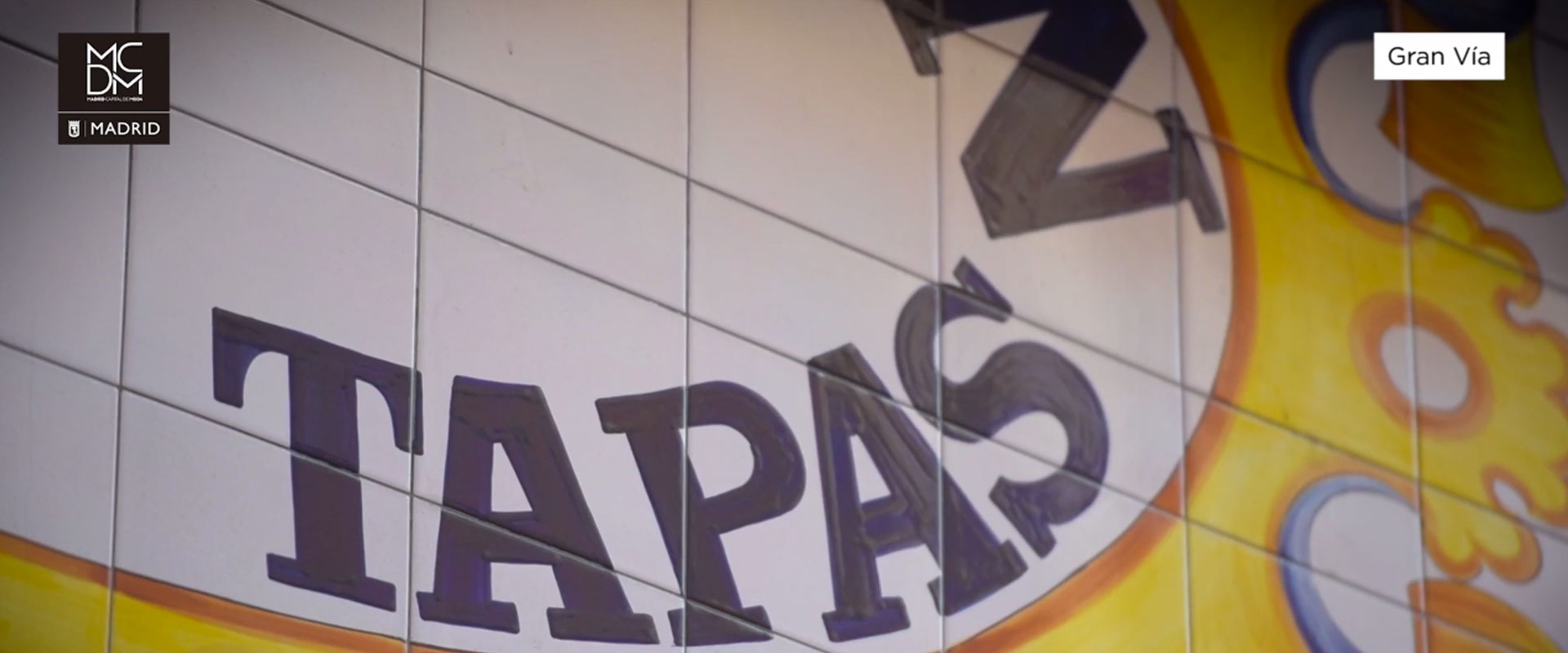 Gran Vía is one of the central avenues of Madrid and lovely spot of the city all-day long. Shops and stores, fast-food restaurants and theatres make Gran Vía the centre of the capital's life as well as one of the main locations for shopping in the city.
The Gran Vía was built in 1910 and has received, throughout its short life, several names and suffered different visual changes. It communicates the Argüelles and Salamanca districts, and its bustling daily life makes it the most famous avenue of Madrid.
Madrid has its own "Broadway", placed on the stretch that covers from Plaza de España to Callao. The cinemas that used to open along the avenue have turned into theatres, and neon signs announce the best national and international musicals. Tickets for shows like The Lion King, Les Miserables or Hoy no me puedo levantar have sold out almost every night.
Gran Vía is an avenue that crosses a significant part of the city, going from Plaza de España to Calle de Alcalá. We may find several metro through which five different metro lines go by. Likewise, many bus lines run along the avenue. Although you may encounter several parking, to get to Gran Vía by public transportation or by foot is always advisable. In addition, in the Plaza de Callao you may also find one of the tourist information points of the city.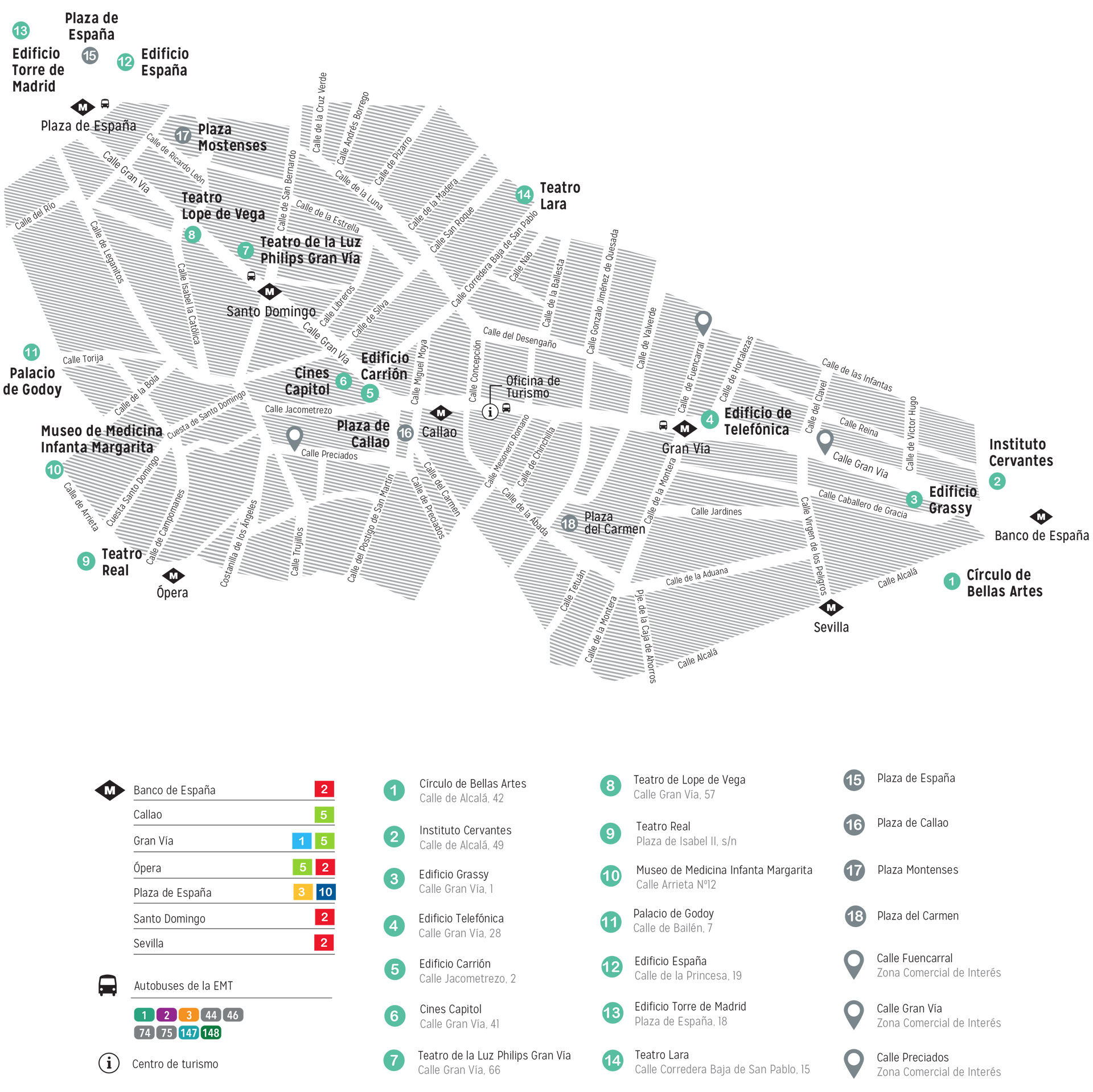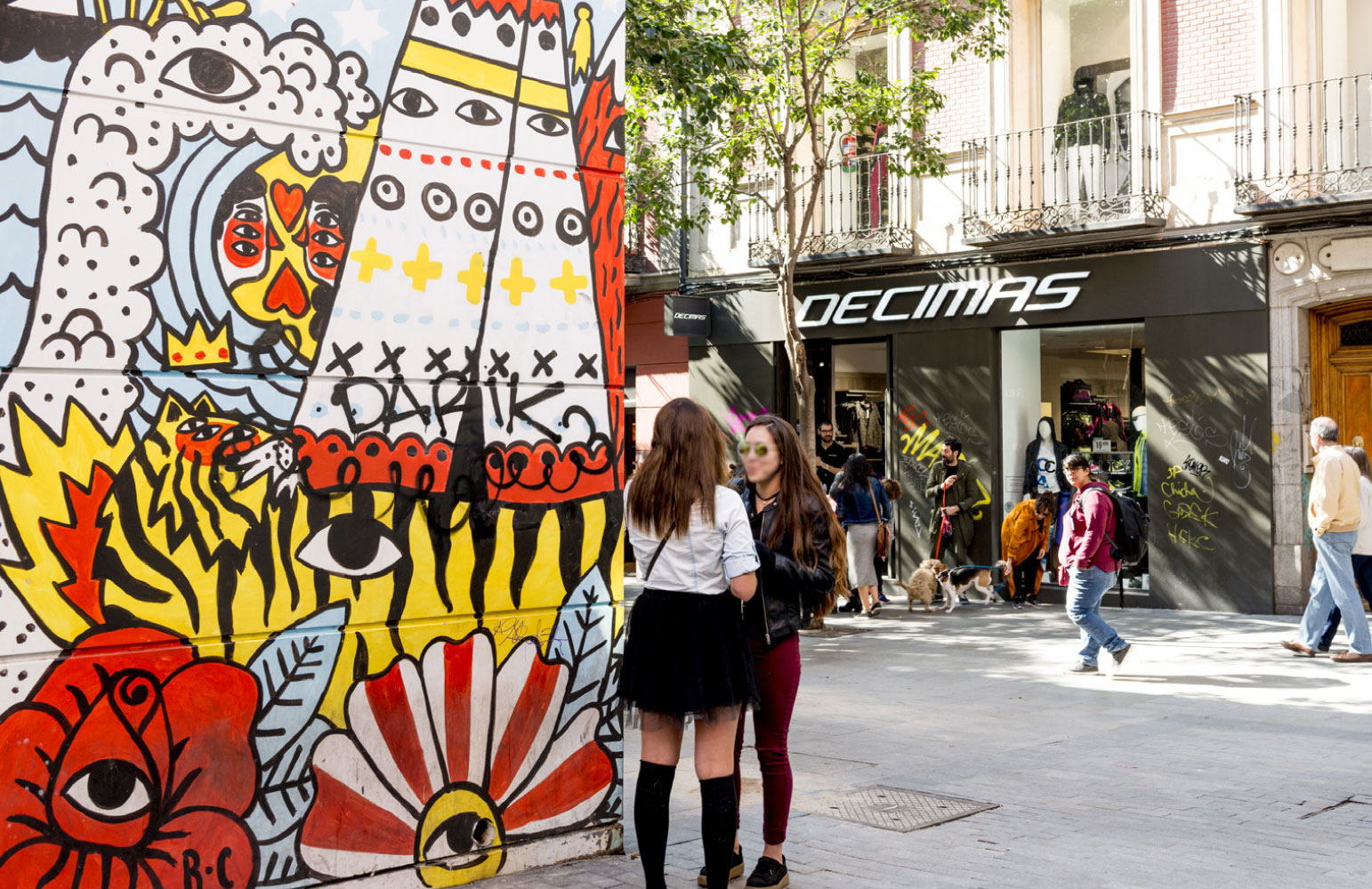 FUENCARRAL STREET
The appearance of the old "Mercado de Fuencarral" gave this wide street the privilege of becoming the centre of the young fashion designers of the city. In spite of being already closed, the market gave the pedestrian street of Fuencarral a scent of exclusivity in one of the main city's arteries. Nowadays, every clothing brand has a spot in this street which ends in Gran Vía and has turned into one of the mains streets in which to go shopping of Madrid.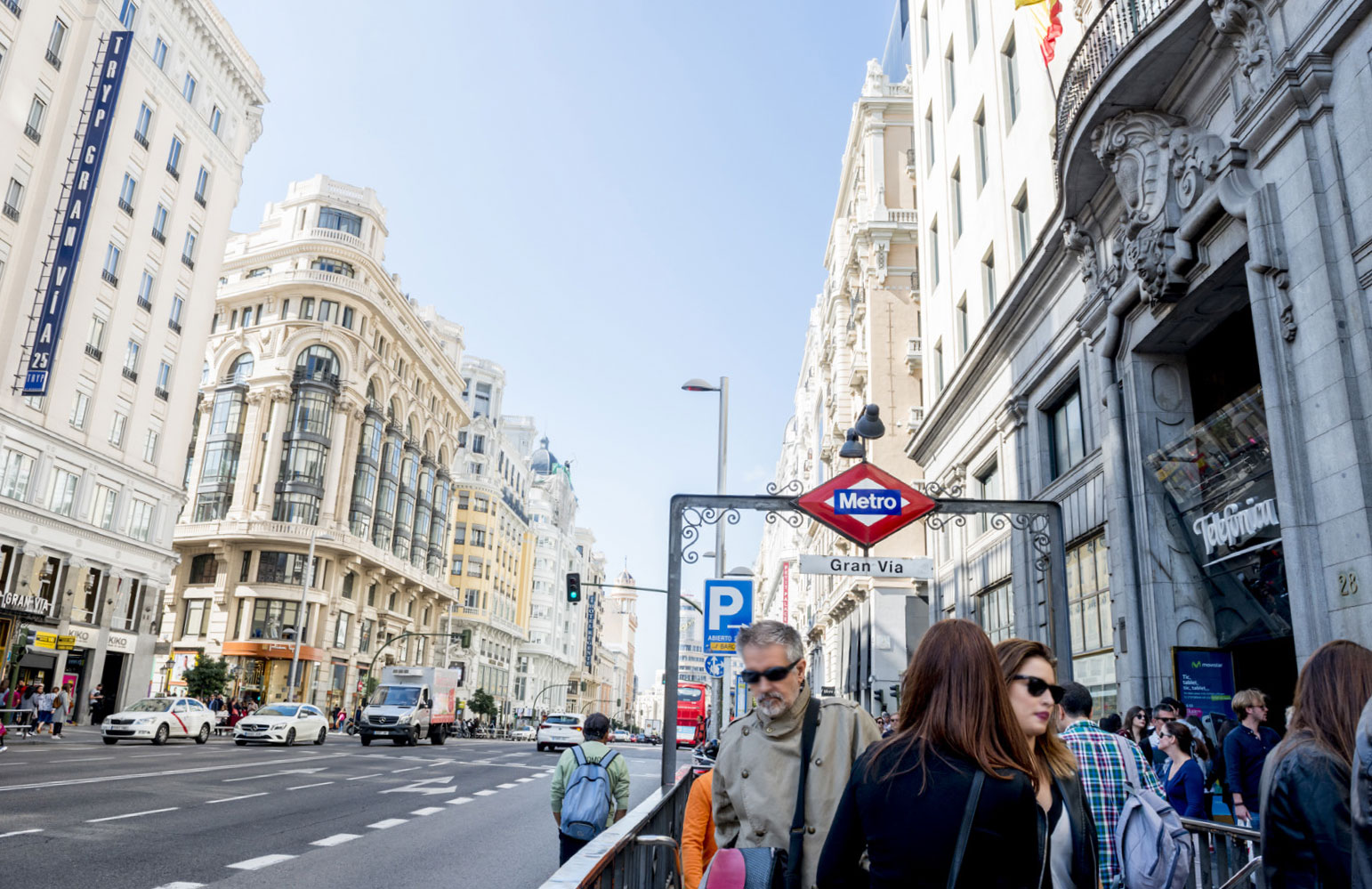 MADRID'S SKYLINE
Some of the most representative buildings of Madrid's skyline are set in the Gran Vía. For instance, you may find in Plaza de España emblematic buildings like "Torre de Madrid" or the "Edificio España"; in Plaza de Callao one of the first skyscrapers of the city is located, the "Edificio Carrión" with its famous advertising neon sign. Also in Gran Vía, we may encounter the "Edificio Telefónica" once, the first place of the headquarters of the company and, now, where the company's foundation is; or the "Metrópolis" building in Alcalá, with its astounding statue of a phoenix at the top.