Firmas Fin de Mes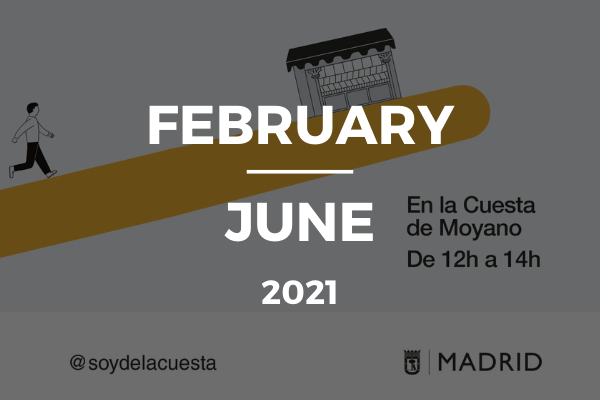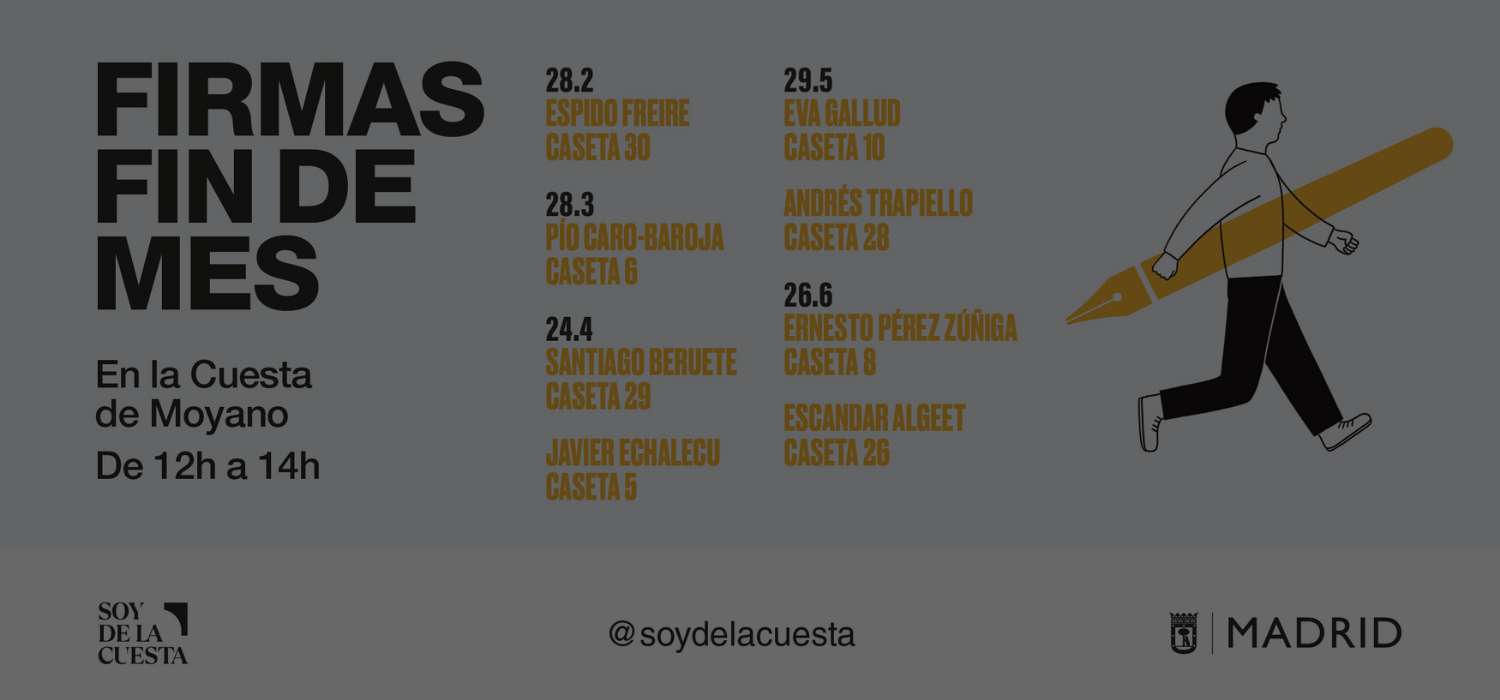 The Association of Friends of Moyano 'Soy De La Cuesta', in collaboration with the Madrid City Council through the Madrid Capital de Moda project, presents the initiative "Firmas Fin de Mes", in which not only can you enjoy the wonderful Literary offer that you can always find in the different booths of the Cuesta de Moyano, if not also the opportunity to meet different writers who will be signing in some of the booths, every last weekend of each month.
From February to June of this 2021, you can enjoy this event.
Do you want to know the authors and the dates on which they will be signing their works?
Check the signing schedule here!