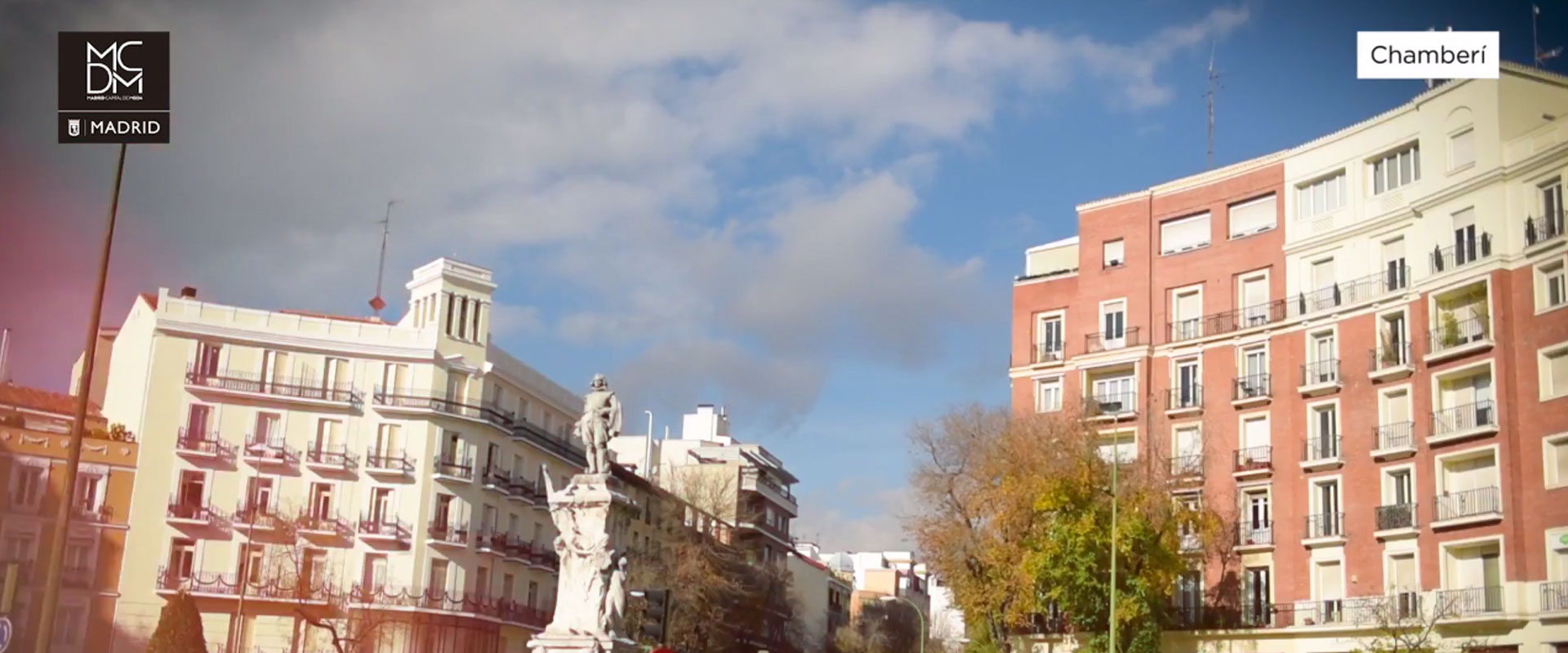 Known as the residential district of the aristocracy in the nineteenth and twentieth centuries, Chamberí has become in recent years one of the most flourishing areas of Madrid. Wide streets full of shops and restaurants, squares and landscaped parks characterize this pleasant area of the city.
A former aristocratic zone of the capital, Chamberí is the perfect combination of neighbourhood life and touristic interest.
The most commercial area of the Chamberí district is the one that can be found in the section of Fuencarral that goes from the Glorieta de Bilbao to Quevedo. Here we may find clothing stores of large commercial chains, bookstores, drugstores and supermarkets. On Sundays, it also becomes a pedestrian area full activities for kids.
The neighbourhood of Chamberí is also known for its wide cultural offer. The Teatros del Canal is known to offer a wide variety of performances in all kinds of performing arts. In the area we may find museums such as the Sorolla or the Geominero or the surprising Estación de Chamberí, closed to travelers in 1969 and recently retrieved as a museum of the Madrid Metro.
The grid of this area of Madrid is surrounded by wider streets, landscaped avenues and squares. For this reason, it is a very pleasant area to walk around. Several public car parks facilitate access to the area although it is always advisable to use public transport. Several bus lines and the metro facilitate mobility.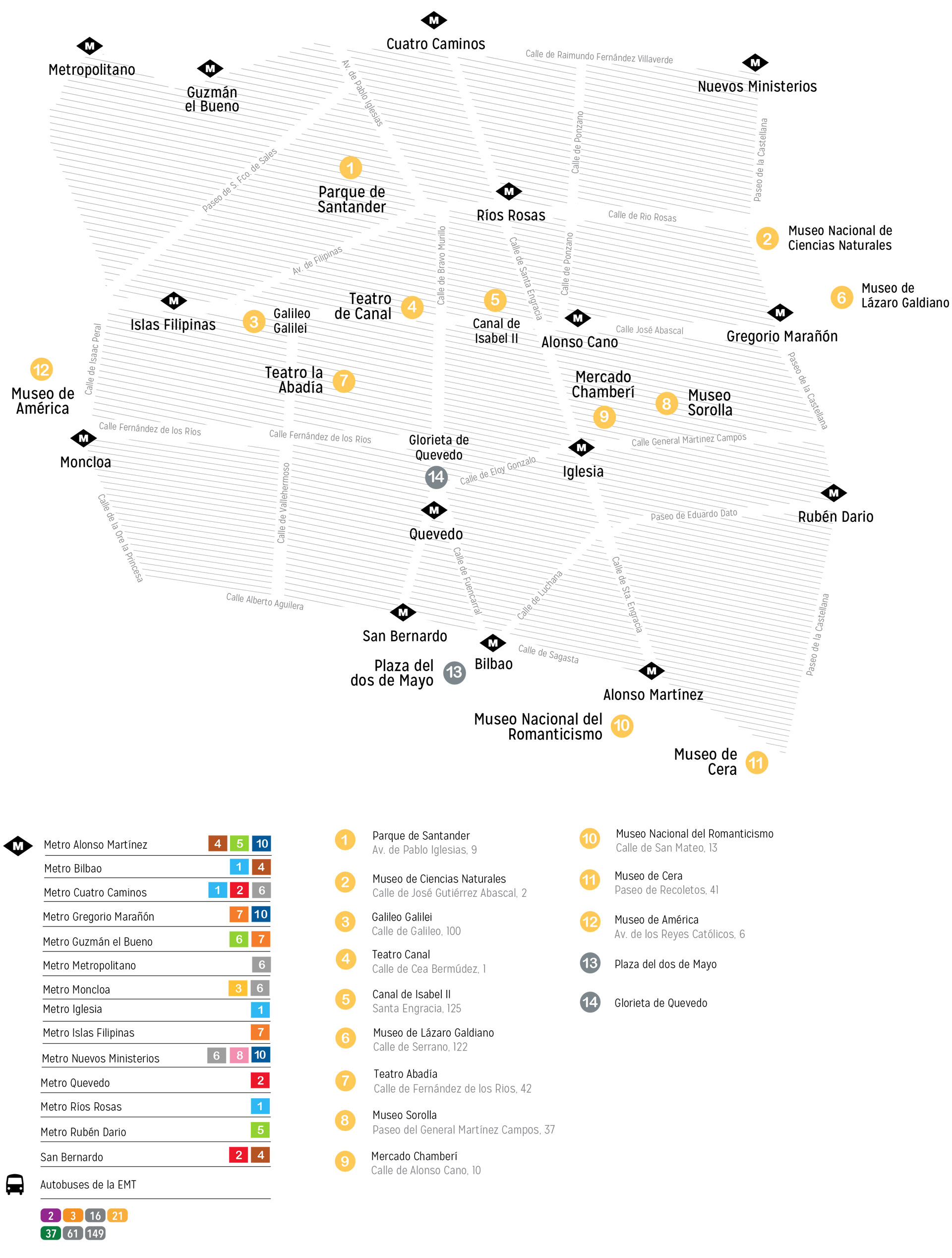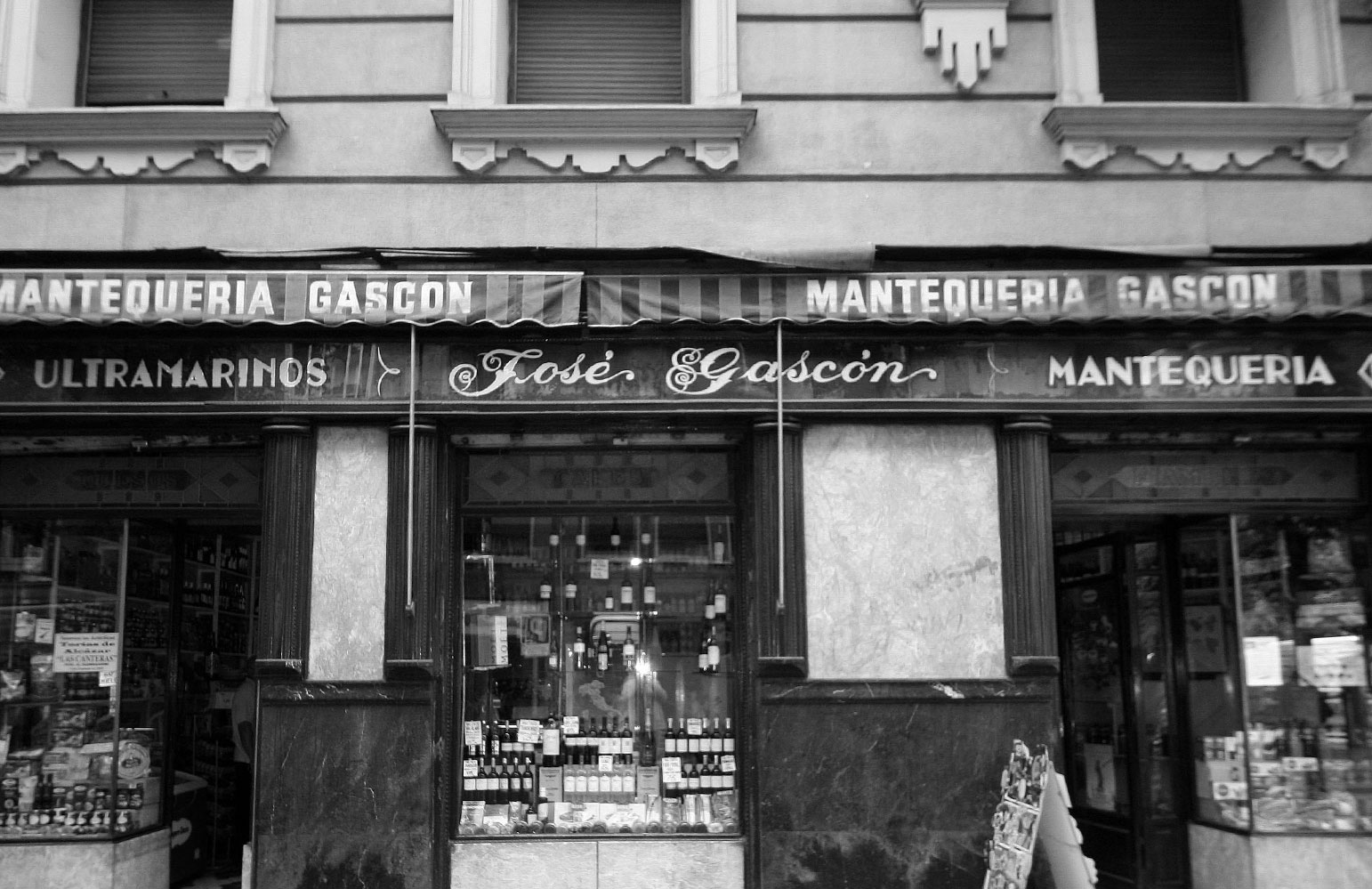 ZURBANO STREET
Calle de Zurbano is probably one of the most elegant in Madrid. Packed with mansions of typical Madrid construction, it has a small but elegant selection of boutiques as well as small restaurants perfect to enjoy the city away from the main touristic routes.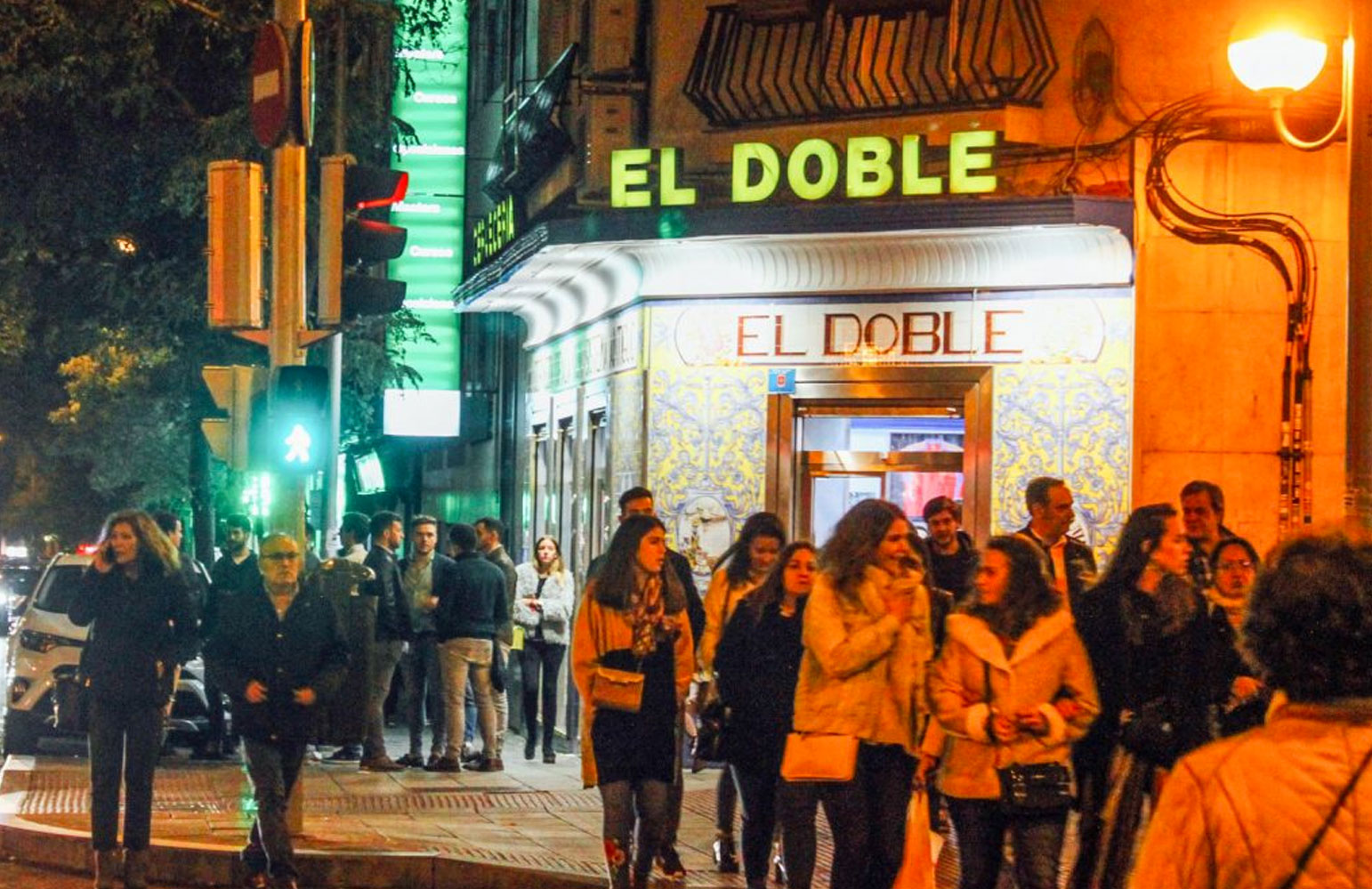 PONZANO STREET
If there is a street that has become fashionable in Madrid in recent years that is Ponzano. In the section between Santa Engracia and José Abascal we can find a good handful of attractive and varied culinary proposals. Crowded from noon until late at night, the street has become a place to see and be seen and enjoy succulent options ranging from vermouth with tapa to Brazilian rodicio or Argentine pizza.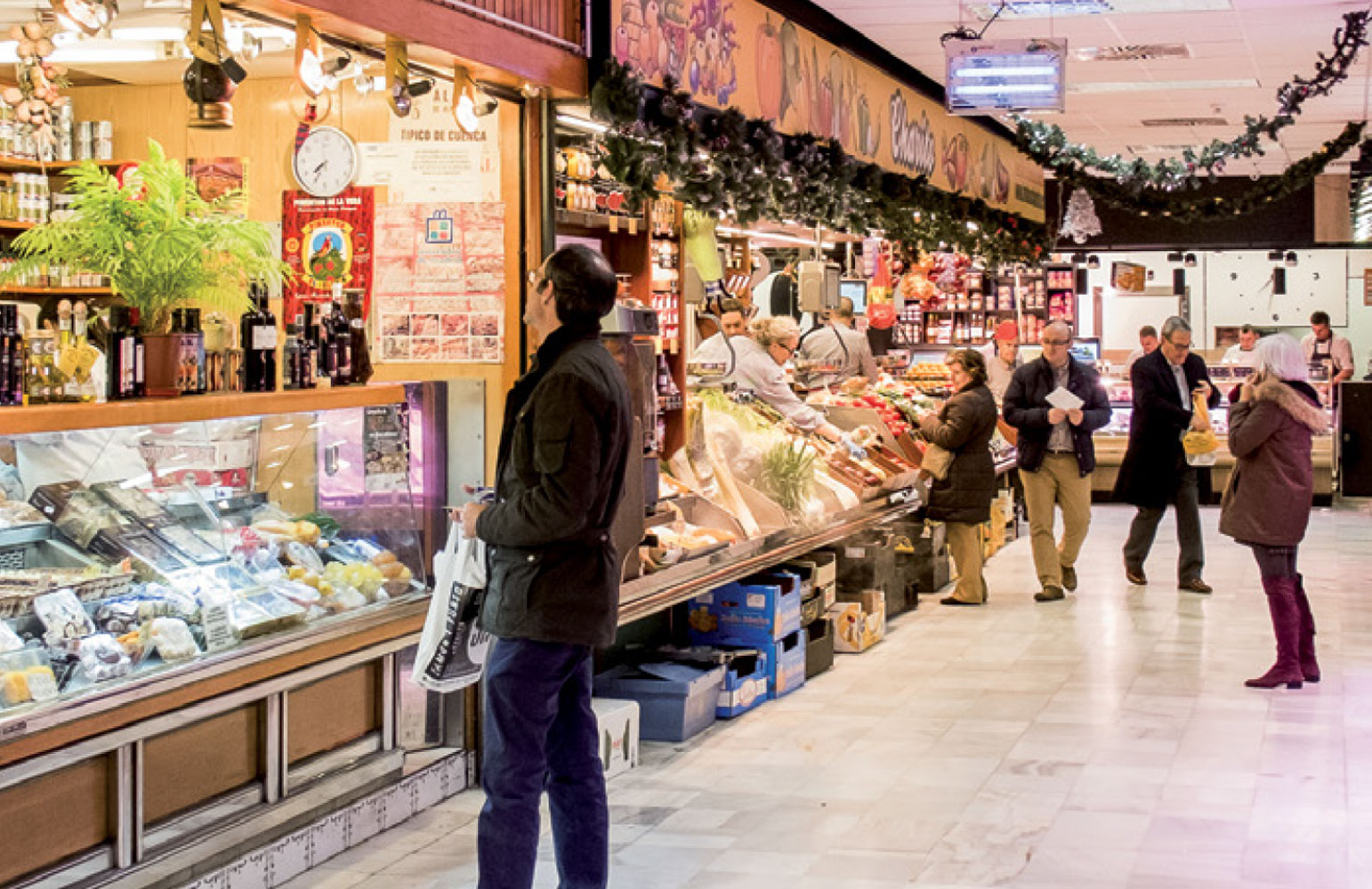 CHAMBERÍ MARKET
Since it was inaugurated in 1943, the Chamberí Market has become a benchmark in the neighbourhood thanks to its wide and careful selection of fresh products of all kinds. The building also has a traditional and modern gastronomic space and has a gym on its top floor.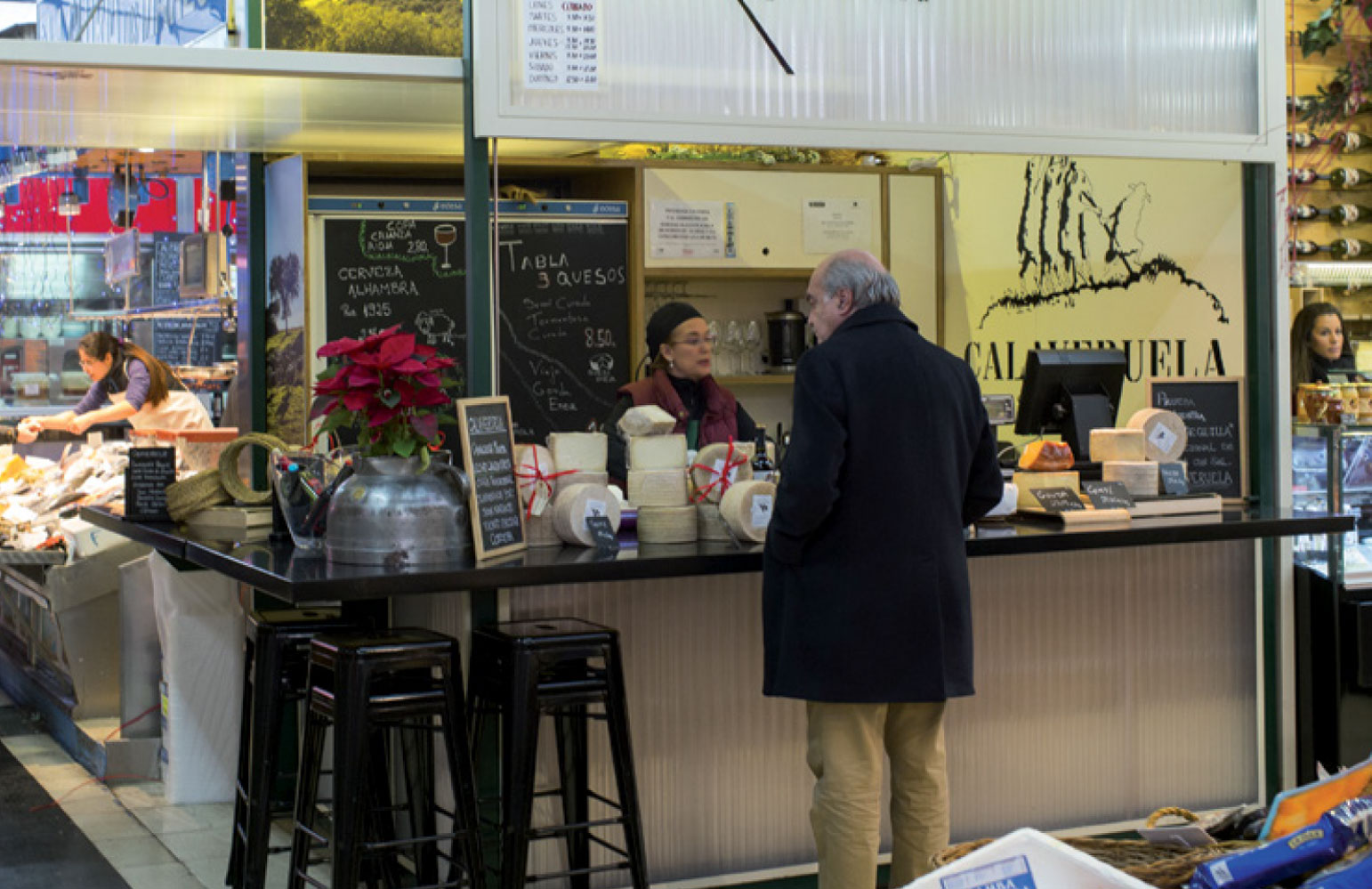 VALLEHERMOSO MARKET
In the style of other markets in the city, Vallehermoso is a market in which to find a variety of fresh food stalls of quality as well as a gastronomic variety to enjoy on the site or take away, making this market not only a benchmark in the neighbourhood but also in a meeting point for lovers of new culinary experiences. It also houses the first stable market of producers in Europe.