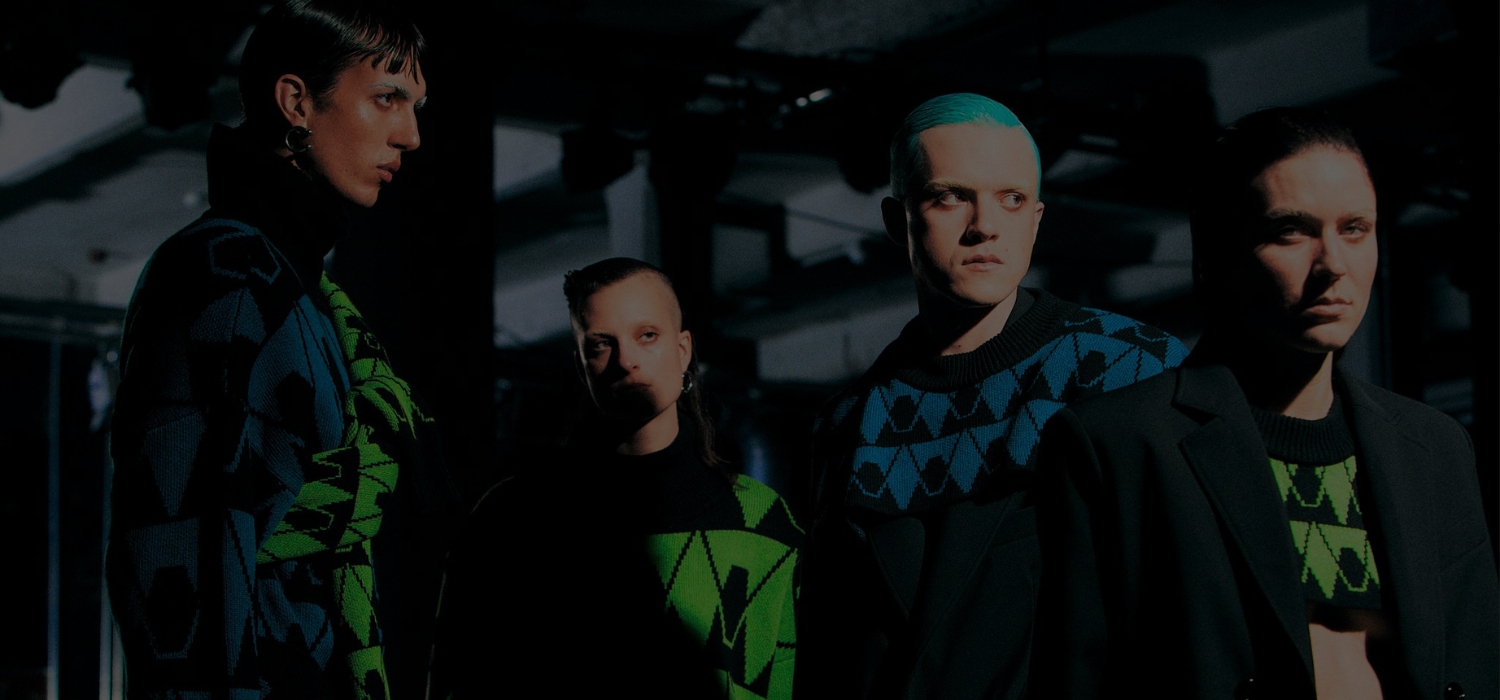 Although they began their journey in the world of fashion as 44 Studio, the designers Xavi García and Franx de Cristal began a new stage this year under the name of ACROMATYX.
At the beginning of this year the brand became part of ACME, the Association of Fashion Creators of Spain, and at that time they declared their pride in being able to belong to this organization, since both Franx and Xavi consider that union is strength and together we all contribute a grain of sand to support Spanish fashion.
Located under the umbrella of Madrid Fashion Week and with the support of the Madrid City Council through the Madrid Capital de Moda project, ACROMATYX present their new 'Calma' collection at the Arganzuela Crystal Palace Greenhouse.
The creators define this new collection as a sensory and experimental rave that is reflected stitch by stitch in a new collection full of sensitive winks, and where the location does not go unnoticed.
Within the color palette that we will see in the new collection is made up of jet blacks and pure whites, which are mixed with a bright yellow that transmits strength and intensity, proposing a visual game.
In addition, fluid fabrics such as taffeta, silk, poplin, or sequins with a scale effect have been used, fused with more organic fabrics such as denim and cold wool. The silhouette of 003, meanwhile, is clean, monochromatic and minimal.
On occasion, they also plays with the architectural and cubic figure mixed with the abstract art of some of the garments.
In the digital channels of Madrid Capital de Moda you will be able to enjoy this wonderful proposal very soon.