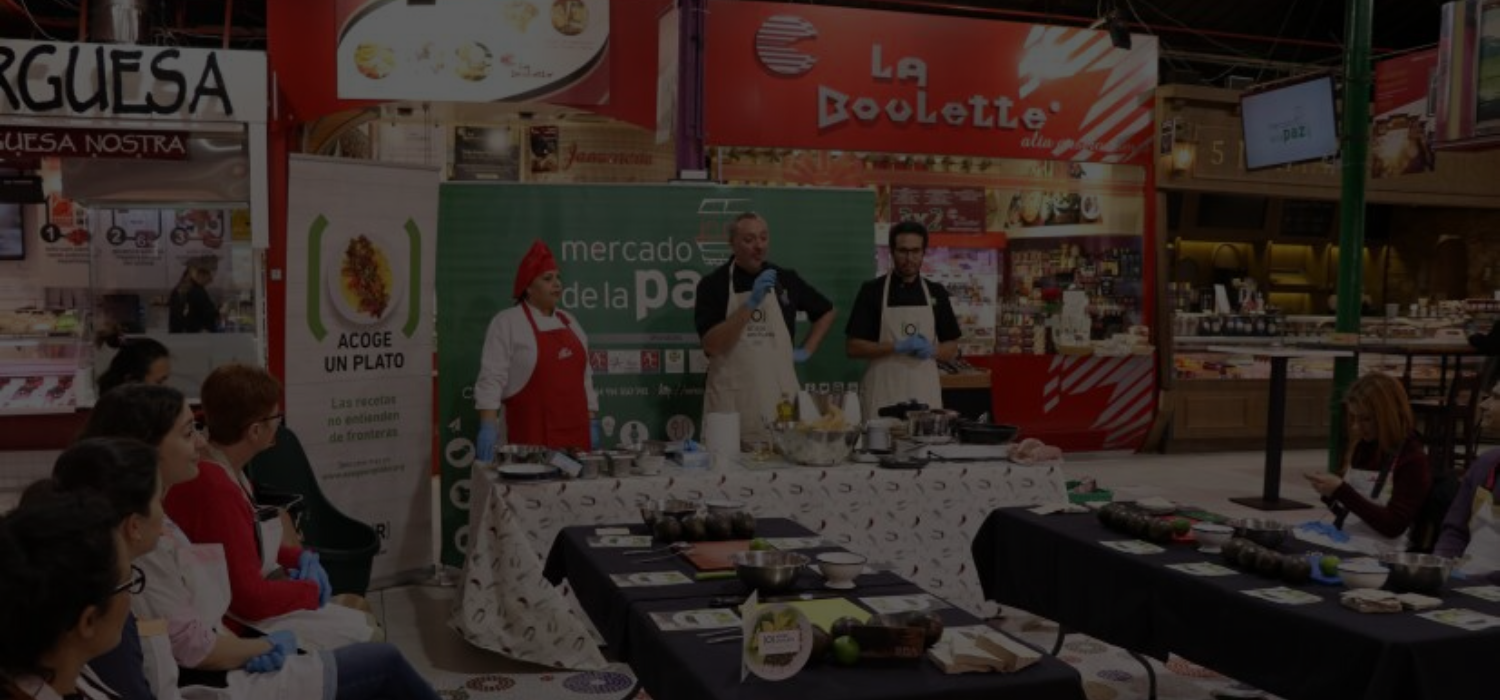 Acoge un Plato is an initiative that seeks – through gastronomy – the inclusion of refugees, who are forced to leave their countries fleeing from war and persecution.
Based on three fundamental elements: gastronomy, empathy and sustainability, Acoge un Plato addresses migration and the right to asylum in a positive way, through an everyday and universal element such as gastronomy, sharing its culture with the society that welcomes them. 
This initiative began in 2018, with Chef Pepe Rodríguez as godfather, and has already toured the country, having a presence in some of the most prestigious gastronomy events in Spain, in addition to being welcomed by some of the most prestigious chefs and cooks from Spain.
As one of the main objectives of Acoge un Plato is to connect with society and raise awareness, which is why they wanted to bring their project to the Madrid Markets. These establishments are the ideal place for an initiative like this because since their origins they have been a meeting and exchange point within cities, as is still the case today in Madrid.
In these showcookings offered by Acoge un Plato, CEAR users teach participants how to prepare typical recipes from their country of origin, while sharing their life stories. After preparation, everyone together shares and enjoys the food.
In addition, the creators of Acoge un Plato wanted to collect the stories and recipes of the participants in this initiative in a live cookbook that collects recipes from around the world. You can download it in Acogeunplato.org.