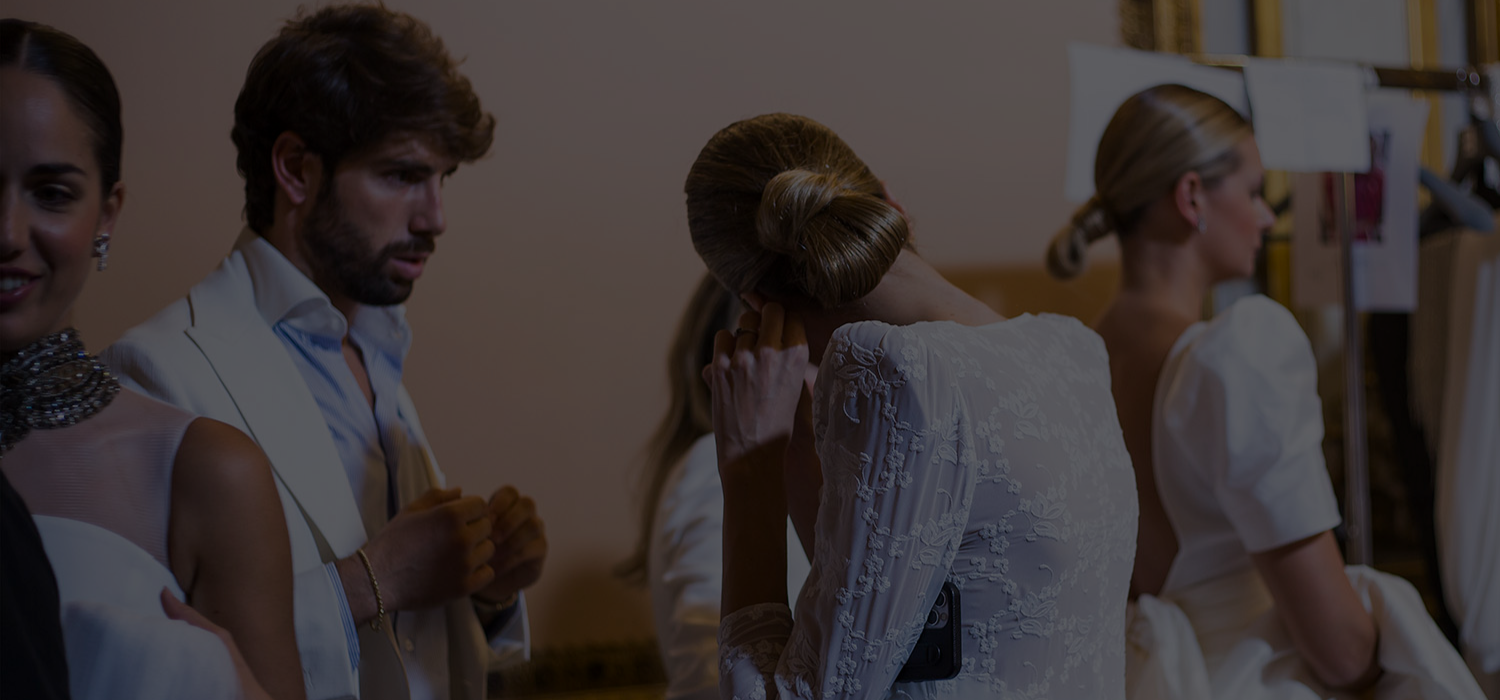 New edition of the event that makes Madrid the capital of bridal fashion: Atelier Couture.
The beautiful Palacio de Santoña, located in the heart of the Barrio de Las Letras, will once again be the headquarters of Atelier Couture that will be held between March 14 and 15. This platform celebrates its 9th edition with two days in which it will be possible to see the work of great names in bridal design together with that of new creators.
As always, Atelier Couture wants to value the sewing and high craftsmanship that are produced in our country, because its main objective is to bring great values ​​such as sustainability, tailoring and the enormous quality of what is handmade to the catwalk.
fashion shows
▶ TUESDAY, MARCH 14
➖ 12pm -Amarca (Tenerife Moda)
➖ 1:30pm – Inmaculada Rodrígues / José Acosta (Tenerife Moda)
➖ 3:30pm – María Diezma / La Caprichosa
➖ 5pm – Susana Hidalgo (Málaga de Moda)
➖ 6:30pm – Lucía Cano
➖ 8pm – Jordi Dalmau
▶ WEDNESDAY, MARCH 15
➖ 12pm – ASN Madrid
➖ 1:30pm – DIAZAR Atelier (PROEXCA – Isla Bonita Moda)
➖ 3:30pm – SVETCHI
➖ 5pm – Hannibal Laguna
➖ 6:30pm – Lucía de Miguel
➖ 8pm – Silvia Fernández
In addition, during the two days that Atelier Couture lasts in the Palacio de Santoña, you will also be able to see an exhibition by Calzados Franjul, the firm that also participated with a fashion show in the March 2022 edition.
The bridal fashion industry is highly important in Spain thanks to the enormous work of its great professionals. In the 2022 spring, Atelier Couture organized together with Elle Education and Mindway, once again with the support of the Madrid City Council through the Madrid Capital de Moda project, a series of talks called 'Atelier Couture Live Experience' that you can return to enjoy here.⤵
How could it be otherwise, Madrid Capital de Moda wants to support this wonderful event that promotes local production, custom work among other values, which is why we will tell you everything about the 9th Edition of Atelier Couture on our networks.