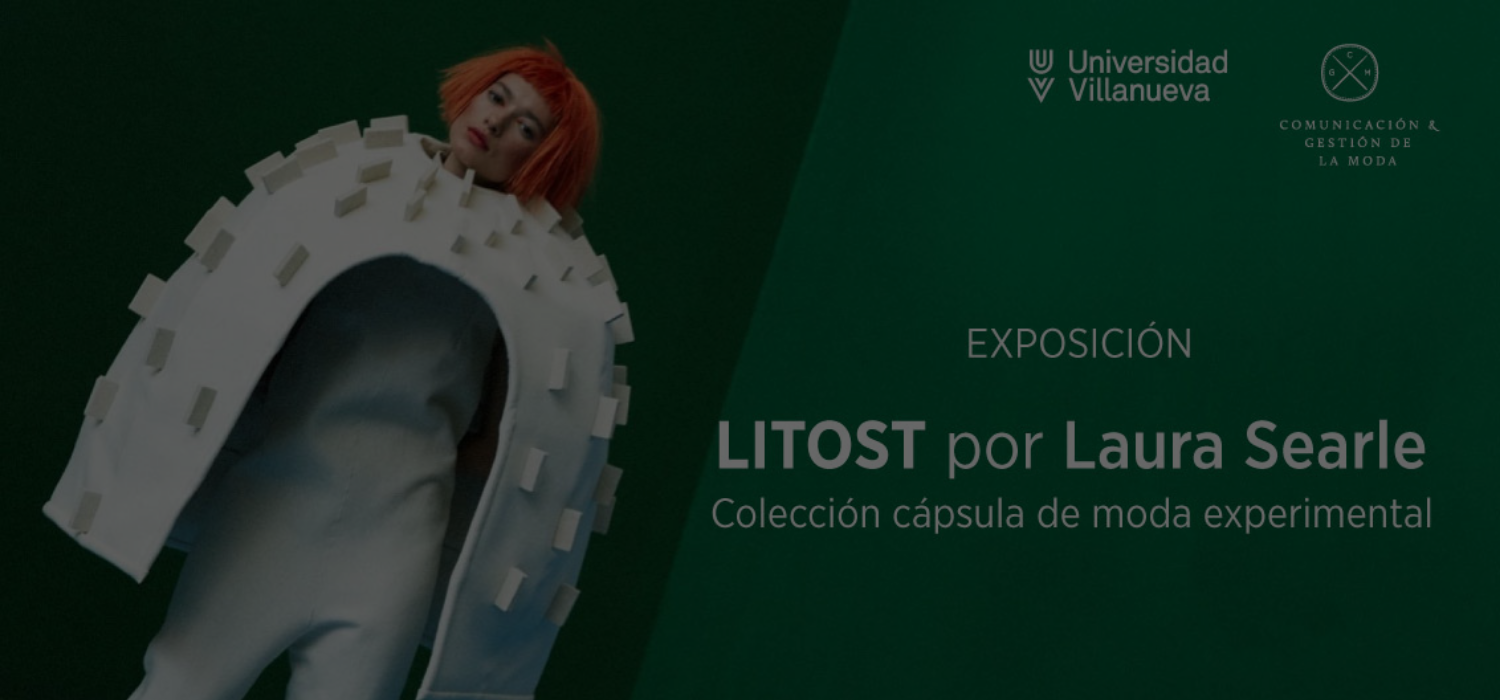 The Villanueva University, through the Diploma in Communication and Fashion Management, presents the exhibition 'Litost', Laura Searle's experimental fashion capsule collection. The sample has already been seen in Barcelona and London and has had an impact on the international press, being featured in major publications such as NEO2, ASVOF, ELLE.com, NY Times Magazine, H Magazine and Not Just a Label, among others.
Until October 20, this exhibition can be visited at the Villanueva University on Costa Brava 6 street, from 8am to 9pm.
The designer Laura Searle has received important accolades within the world of fashion such as the first prize in the Trendipia & Grazia Magazine design contest, the second prize in the Marie Claire young talents design contest. In addition, 'Litost', the collection that is exhibited at the Villanueva University, has also been awarded the Award of Excellence in the Hempel Design competition.
This collection also opened the Mercedes Benz Beijing Fashion Week, and shows how its creator applies the unconventional, always taking into account what she considers to be the two fundamental pillars of the future of the industry: the need to promote sustainability and dialogue between online and offline.
"Fashion is, from my point of view, one of the few artistic representations that is capable of living by our side," says Laura. "It is dynamic in some way, in front of a painting, a book, a poem, a film … creations that can undoubtedly influence or be decisive in moments of our life and that also contribute to our own definition of ourselves, but that they are not capable of being constant witnesses of the moments ".
Do not miss it!