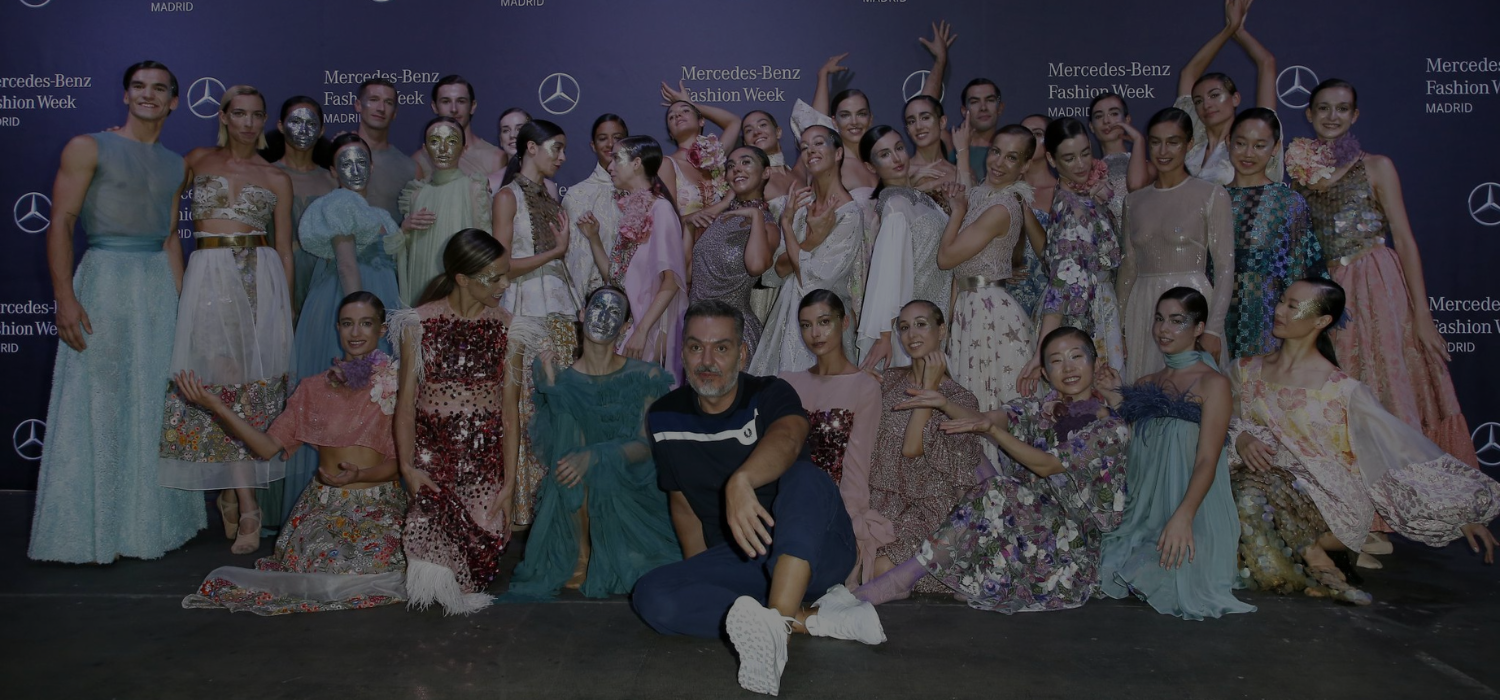 The 76th edition of MBFW Fashion has been characterized by its optimistic approach to the upcoming Spring season | Summer 2023, leaving us with unique moments that have been enjoyed in Madrid as the capital of international design during Fashion Week.
The first day of Mercedes Benz Fashion Week Madrid kicked off with the OFF shows held in different parts of the city such as COAM, the space chosen by Pilar Dalbat, the Wellington Hotel where Teté by Odette held her show or Félix Ramiro who chose the SERGIO gym RAMOS by JOHN REED.
During the second day of Mercedes Benz Fashion Week Madrid, the first held on the IFEMA catwalk began with Najwa Nimri parading for Andrés Sardá, who paid a sensual tribute to the world of the seventh art with his 'Le Cinema' collection, and Juan Duyos celebrated his 25th anniversary with a beautiful ballet in which its delicate garments have shone like never before. In addition, Maison Mesa took us back to Ancient Rome with 'Heliogábalo', MALNE presented a collection inspired by seventies luxury, Redondo Brand paid homage to Sofía Loren, JC Pajares defended Made In Spain craftsmanship and Pedro del Hierro showed a relaxed summer.
MBFW Madrid held its 2nd day at IFEMA in which garments in which color and worked fabrics were the protagonists could be enjoyed. Isabel Sanchís defended the maxiflowers, the hallmark of the house, Teresa Helbig opted for romantic glamour, Hannibal Laguna showed a collection full of saturated colours, Ágatha Ruiz de la Prada contributed her playful approach, Duarte presented a work with refined lines, Dolores Cortés chosed the geometric prints and Álvaro Calafat provided the irreverent touch.
On the fourth day of Mercedes Benz Fashion Week Madrid, the third day that took place at IFEMA, was full of optimistic energy that could be seen in the Spring Summer 2023 collections presented by the participating creators. Ulises Mérida, winner of the L'Oreal Paris award for Best Collection, claimed his identity through his fluid garments, Aurelia Gil provided a playful and chic touch, Fernando Claro presented a luxurious and sophisticated work, Nieves Álvarez opened and closed the parade by Lola Casademunt by Mayte, Fely Campo opted for a balance of volumes, color was the star of the Custo Barcelona collection and Roberto Diz reinterpreted the oversize with an elegance that is hard to beat.
On the fifth and last day of Mercedes Benz Fashion Week Madrid, it showed the proposals of the young designers who participated in EGO. Upcycling and fantasy went hand in hand on the catwalk showing that the future of Spanish fashion is going strong.