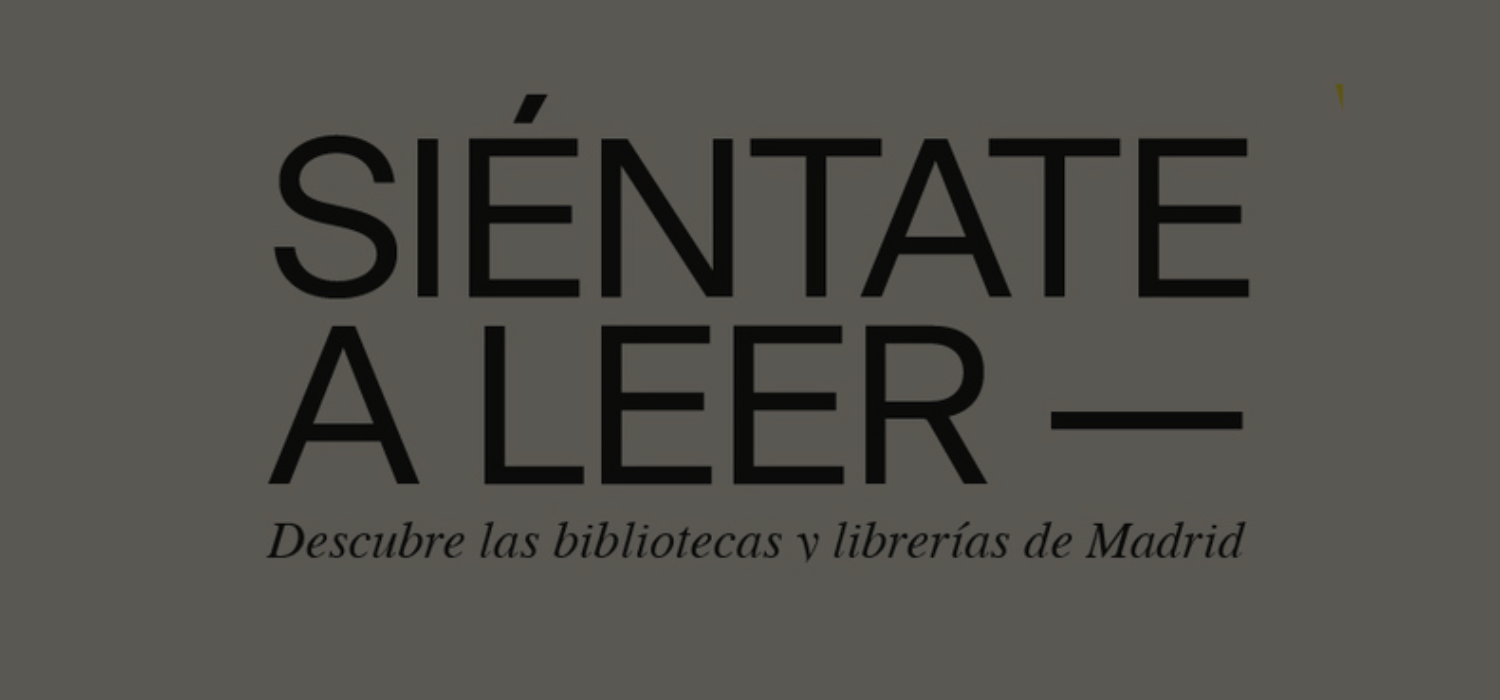 In Madrid, both bookstores and libraries have an exceptional weight in the cultural fabric of the city. Offering the general public a wide range of culture and possibilities that is responsible for satisfying the concerns of all its inhabitants.
The Madrid City Council, in collaboration with JCDECAUX and PENGUIN RANDOM HOUSE and CARAT, and through its projects Madrid Capital de Moda and Todo está en Madrid, once again supports the bookselling sector, giving life to the Siéntate a Leer  ('Sit down to read') campaign for the second consecutive year.
This campaign is part of the programming of the Year of Commerce in Madrid and will serve to support the celebrations of International Book Day and the Spring Book and Old Book Fairs, With the aim of promoting a taste for reading, the campaign is based on the idea that sitting down to read is always a good idea.
For this reason, in different streets of the capital, Madrid residents and visitors will be able to find different book-shaped benches. They have not been conceived as permanent elements, so they may change their location, content and theme. You can enjoy them until June 15.
This initiative, the result of public-private collaboration, has been promoted by the City Council through the areas of Culture, Tourism and Sports and Economy, Innovation and Employment and seeks to promote libraries and local bookstores in the city of Madrid .
We suggest you enter the Todo está en Madrid website to consult all the updated information.
WRITERS & LOCATIONS
'Siéntate a leer'  ('Sit down to read') seeks to promote local commerce through consumption in local bookstores and promoting the use of neighborhood libraries. Carat, together with Penguin Random House, has devised and promoted this initiative in which each bench has been personalized to give visibility to a total of 20 authors (19 of them Spanish) and their works, belonging to the group's editorial portfolio. Among the participating authors are contemporary writers such as Javier Castillo, Santiago Díez, María Esclapez, Albert Espinosa, Arta Game, Juan Gómez Jurado, Francisco Ibáñez, Joana Marcus, Risto Mejide, Juan José Millás, Kate Morton, Ana Punset, Miriam Tirado and the international J.K. Rowling.
Elísabet Benavent, Rosa Montero, Julia Navarro and Eloy Moreno also joined, whose benches will also be placed on the central promenade of El Retiro during the Book Fair, or classic writers such as Emilia Pardo Bazán with her work Sunstroke, Benito Pérez Galdós with Fortunata and Jacinta.
Consult the map of the 'Siéntate a Leer' books and discover the list of works and authors.
▶ El hilo invisible (INFANTIL) – Plaza Felipe II
▶ Solo humo de Juan José Millás – Plaza Colón – Biblioteca Nacional
▶ INSOLACIÓN de Emilia Pardo Bazán –  Goya, 1 Centro cultural Emilia Pardo Bazán
▶  De vuelta a casa de Kate Morton – Plaza de Colón –  Jorge Juan
▶ La noche que nos escuchamos de Albert Espinosa – Colón – Biblioteca Nacional
▶ Arta (INFANTIL) – Plaza Felipe II 
▶ Invisible de Eloy Moreno – Paseo del Prado (Cibeles)
▶ Cómo no escribí nuestra historia de Elísabet Benavent – Plaza de la independencia 
▶ Una historia compartida de Julia Navarro –  Feria del libro de Madrid  
▶ La desconocida de Rosa Montero – C/Menéndez Pelayo – Biblioteca Eugenio Trías
▶ Mortadelo y Filemón. La vuelta al mundo de Ibáñez – Cuesta de Moyano – Atocha
▶ Todo Arde de Juan Gómez Jurado – Plaza de Callao
▶ Tú eres tu lugar seguro María Esclapez – Alonso Martínez
▶ Harry Potter de JK Rowling – Gran vía 29 
▶ Dieciseis notas de Risto Mejide – Plaza de Isabel II
▶ El cuco de Cristal de Javier Castillo – Gran vía / Alcalá
▶ FORTUNA Y JACINTA de Galdós – Pza. Santa Ana
▶ Indira de Santiago Diez – Puerta de moros
▶ Tres meses de Joana Marcus – Fuencarral – Barceló
▶ Unicornia 1 (INFANTIL) –  Sevilla – Alcalá