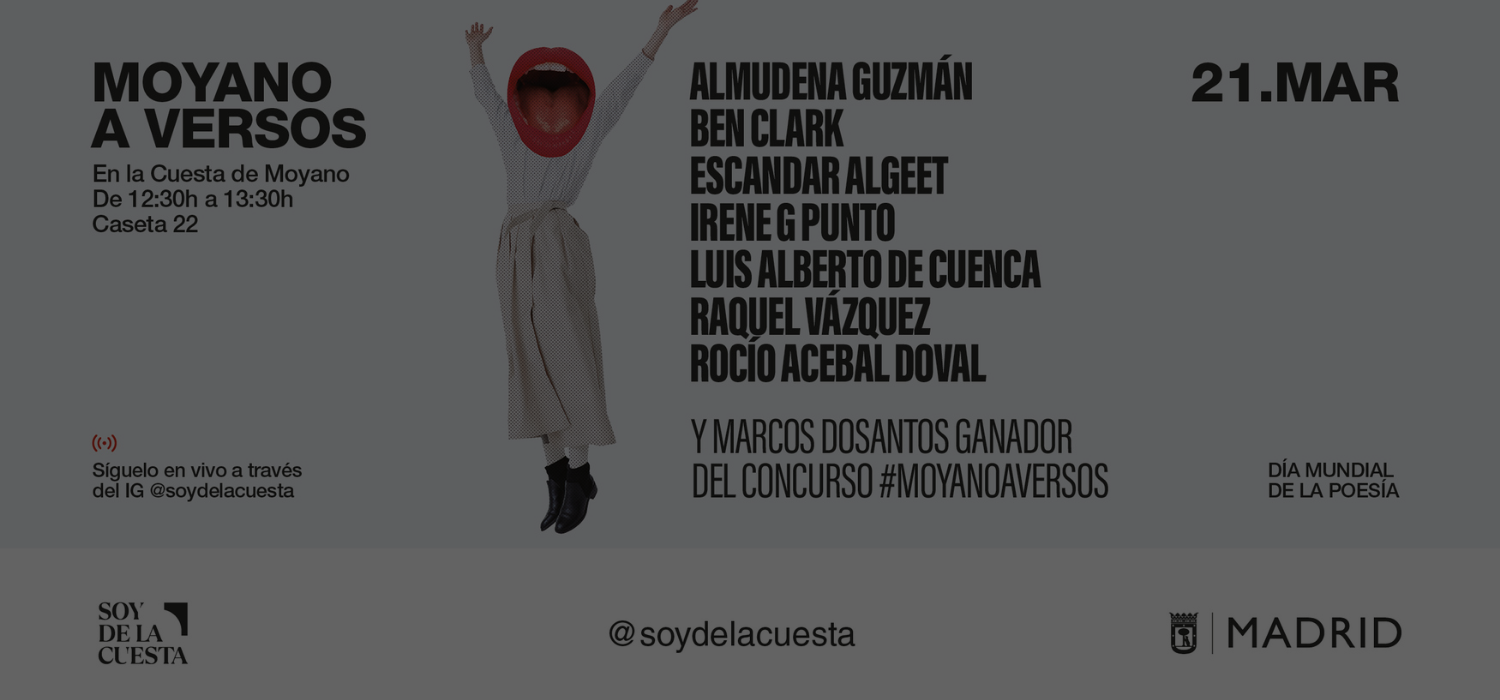 Soy de la Cuesta once again organizes a very special event in the emblematic Cuesta de Moyano. It is about 'Moyano a Versos' (Moyano to Verses), a recital by the most significant voices of national poetry, on Sunday, March 21, from 12:30 pm to 1:30 pm, at Booth 22 on the Cuesta de Moyano.
Various authors of different ages and origins such as Raquel Vázquez, Escandar Algeet, Luis Alberto de Cuenca, Ben Clark, Irene G Punto, Almudena Guzmán or Roció Acebal, will be on the Cuesta de Moyano reciting some of their favorite poems both of their own production and of authors who have inspired them.
This action is not only carried out by the Soy de la Cuesta association to promote the commerce of this beloved place in Madrid, but also to celebrate World Poetry Day, which is officially celebrated on March 21.
In addition, the winner of the poetry contest Soy de la Cuesta, Marcos Dosantos, is also part of the event and will be reciting 'AMAZIGH', the poem that gave him the victory in the contest that was held through the channels of Instagram and Twitter of Soy de la Cuesta.
Remember that you can follow the event 'Moyano a Versos' through the social profiles of Soy de la Cuesta.
As on every occasion in which Soy de la Cuesta celebrates events in the Cuesta de Moyano, it will have all the sanitary measures, the event 'Moyano a Versos', is part of the #MadridSubelaCuesta action plan and aims to serve as a claim so that after months of pandemic, citizens return to the Cuesta and contribute to the recovery of its commercial and cultural activity.
You already know, write it down in your agenda and stop by the Cuesta and enjoy the "Moyano a verses" initiative.