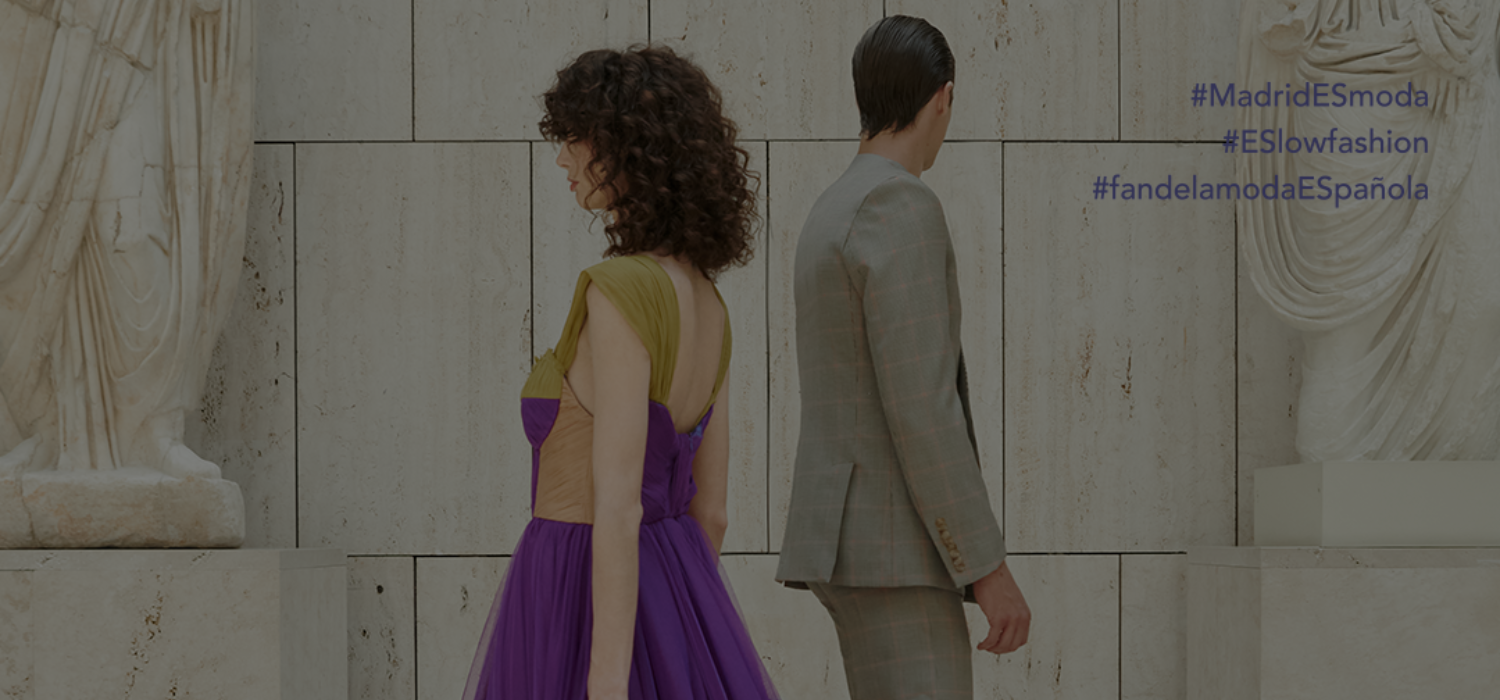 Madrid es Moda kicks off its new edition of Madrid Fashion Week from 7 to 11 September.
The initiative, organised by the Asociación Creadores de Moda de España (ACME), an entity subsidised by the Madrid City Council through the Madrid Capital de Moda project, will turn the city into the capital of international fashion. Different creators and female creators of Spanish fashion will participate in this unique proposal.
Madrid es Moda: Chronos, the Value of Time
This edition of Madrid es Moda revolves around the concept of Chronos, the value of time, a recognition of the element from which contemplation, creation and craftsmanship are born, pillars that define Spanish designer fashion.
The space chosen to develop this concept, which is the backbone of the new edition of Madrid es Moda, has been the National Archaeological Museum, where the opening ceremony of this new edition will also be held from 7 to 11 September.
 made in spain fashion
Madrid es Moda once again brings together some of the most important voices of fashion made in Spain as it has done on previous occasions. In this new edition some of the most relevant firms of our country will be present in this new edition of Madrid es Moda: Beatriz Peñalver, Devota & Lomba, Duarte, Duyos, Encinar, Esther Noriega, Evade House, Félix Ramiro, García Madrid, Gran Canaria Moda Cálida, Javier Delafuente, Juan Vidal, Juanjo Oliva, Leandro Cano, Malne, María Lafuente, Moisés Nieto, Odette Álvarez, Oteyza, Otrura, Pertegaz, Raquel López and The Extreme Collection.
In addition, Madrid es Moda will complete its programme with fashion shows, exhibitions, talks and other activities that will soon be announced on our website and social media.
FASHION AND FLAMENCO IN THE CITY
Each presentation of Madrid es Moda is a real spectacle. From the voguing contest with Spanish Fashion Ballroom in September 2021, or a bus trip through the centre of Madrid with Eslow Fashion in motion, or last February's edition with 'Fashion and Dance in the centre of Madrid'.
This year, Madrid Fashion Week will kick off with a street action made up of two main ingredients: fashion and flamenco. The National Archaeological Museum will host this performance made up of models, music and dance in which important designers and leading flamenco figures will take part.
If you want to enjoy everything that happens in this new edition of Madrid es Moda, remember that we are going to tell you about it on our website and social networks and of course you can check all the information on its official website. So that the wait doesn't take so long, discover the official teaser.