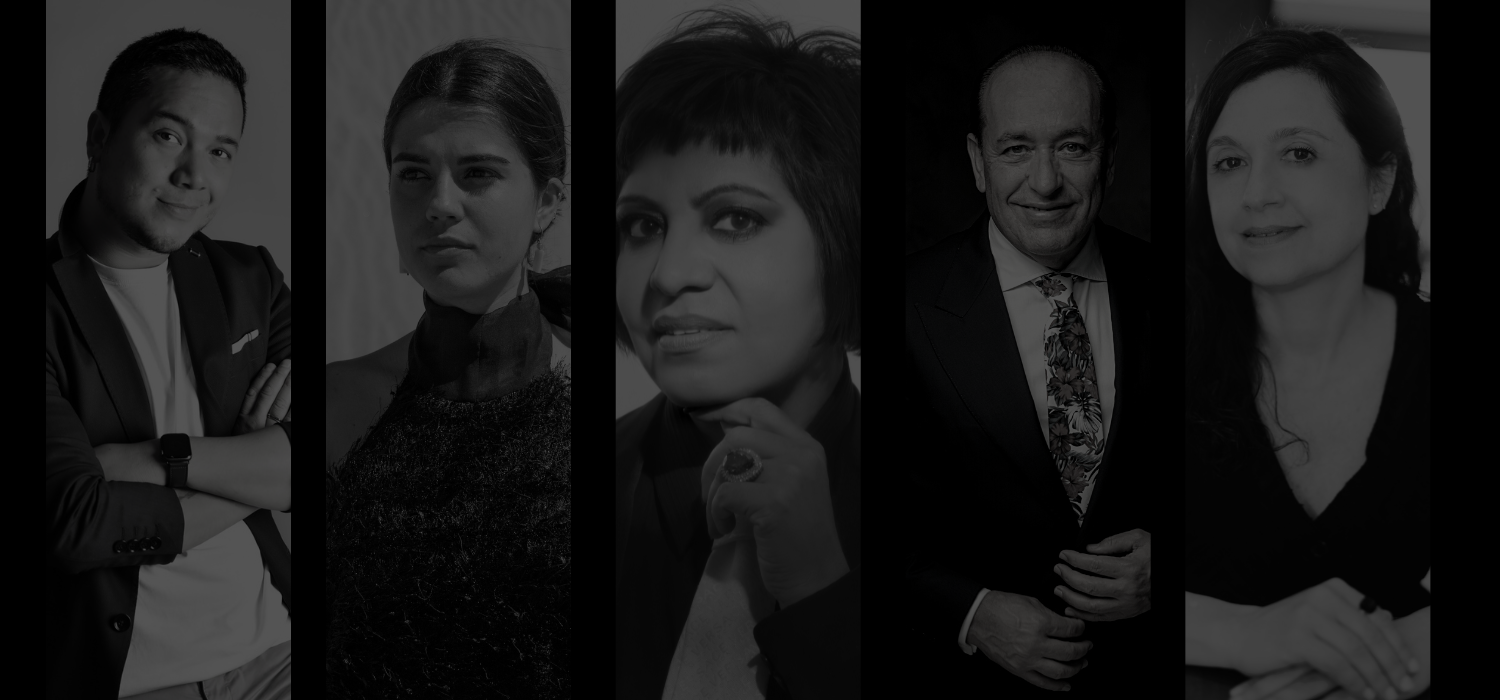 The Asociación Creadores de Moda de España (ACME) continues to grow and incorporates new firms among its members. In 2023, Daniel Chong, Nelez, Dolores Promesas, Félix Ramiro and Raquel López will become members of the association, which continues to vindicate the importance of craftsmanship, local work and sustainability.
DANIEL CHONG
This young designer of Chinese-Ecuadorian origin studied Design and Communication at the University of Palermo (Buenos Aires). His mother, a professional dressmaker in the family business, has been the transmitter of his love for fashion, which Daniel has captured in the firm that bears his name and that presents to the consumer timeless and striking pieces, made 100% in Spain, by hand and using recycled materials. For Daniel "it is an immense honor to be part of ACME and to be surrounded by the most important masters of the sector and to be able to contribute my vision on fashion and sustainability."
NELEZ
Jone González is the founder and designer of the firm Nelez, with which she creates sustainable and durable tailor-made collections, both for everyday wear and for special events. Jone says that "being a member of ACME is a boost for us to enter a platform with designers who are leaders in the industry with whom to share concerns, challenges, dreams and celebrate national fashion victories"
DOLORES PROMESAS
The Dolores Promesas brand started its journey in the fashion world in 2005. From the first moment, it became a benchmark of quality and a very personal style in which the details are taken care of to the maximum. Dolores Promesas is one of the Spanish firms that can be seen most often on the red carpets and is currently developing other categories such as footwear, leather goods, jewelry and sunglasses under the creative direction of Maya Varín.
Its CEO, Jose Kalu says that by joining ACME: "We will bring our experience in production and national distribution; and above all our know-how acquired in the e-commerce channel. We believe that this type of collaboration will generate strengths in ACME as a whole that will make us more competitive".
FÉLIX RAMIRO
With more than 35 years of experience in design and tailoring, Félix Ramiro is an unmistakable hallmark of men's fashion in our country. Currently, his son Miguel Angel has joined the firm as the third generation of tailors, and the brand continues with an unstoppable trajectory adapting to the new times.
For Félix Ramiro, joining ACME is "the recognition of a lifetime dedicated to tailoring and a pride to represent and defend the interests of Spanish fashion"..
RAQUEL LÓPEZ
Raquel López began her career in the fashion world thanks to her love of tradition, craftsmanship and the recovery of exquisite techniques. She designs her collections for brides and guests in her workshop in Guadalajara and markets them with great success, both nationally and internationally.
Raquel comments on her incorporation to ACME that "it makes me feel supported by a group of Spanish companies that believe in the same things I do, with whom I share values and with whom I am united in a joint struggle for the great value of Spanish fashion".