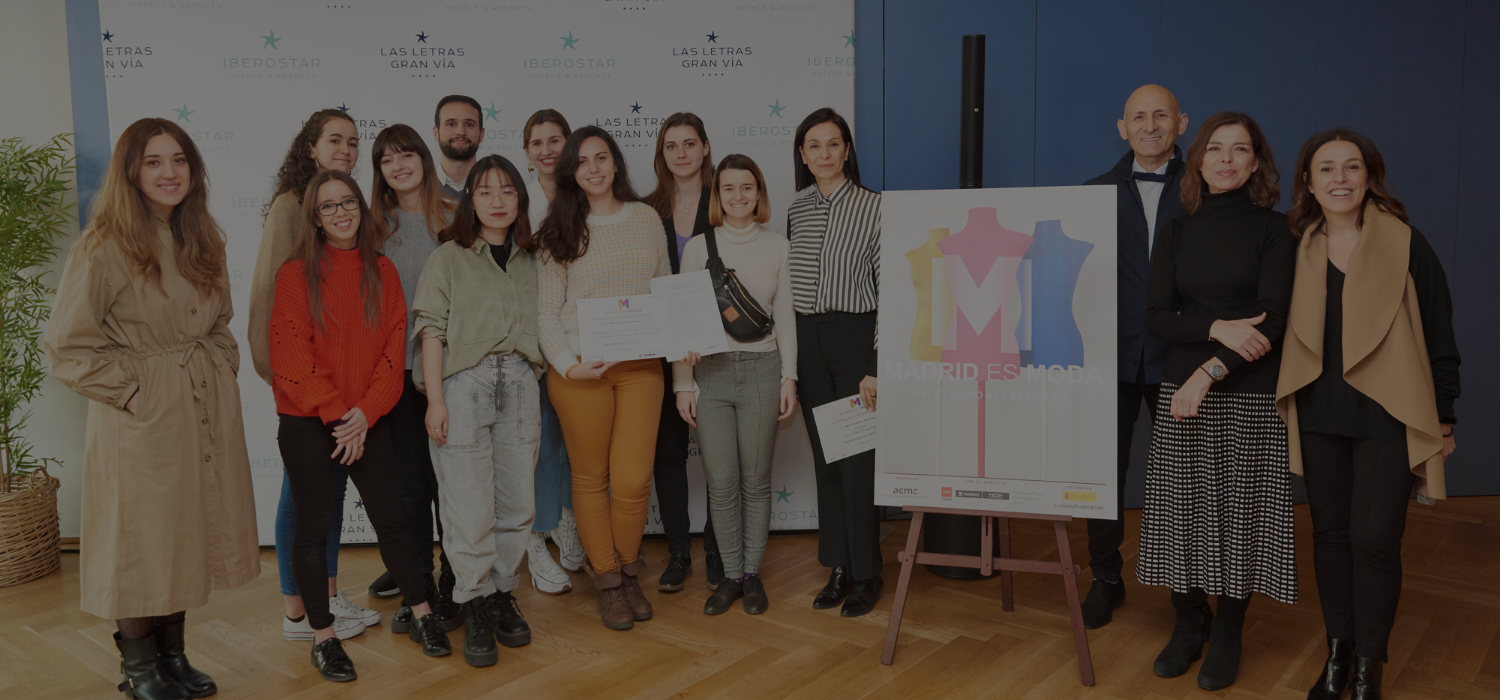 As in each edition that is celebrated of this wonderful festival, Madrid Es Moda, presents the winners of its showcase contest, which celebrates its seventh anniversary this February.
Thanks to the collaboration of Madrid Capital de Moda, a project located within the Madrid City Council, the Association of Fashion Creators of Spain (ACME), or the Community of Madrid, Madrid Es Moda carries out an interesting work whose main objective is to support talent of consolidated designers and future creators of Spanish fashion.
For Madrid Es Moda, it is important to give a place to all those who are dedicated to fashion design, both for those who are starting, and for those who have already managed to make a name in this area, so the VII Showcase Contest of Madrid Es Moda, as it has been done in the previous occasions, allows to participate in two categories: Novel for students of fashion design and Professional for experienced designers.
In this edition in the new category, IED students, the Madrid Higher Design Center (CSDMM), and the University of Nebrija participated. These young creators, have been supervised by their window dressing and design teachers, and have shaped shop windows using garments from great designers such as Pilar Dalbat, Mané Mané or Ana Locking. The spaces chosen have been the Moda Shopping mall, or Calzados Franjul, among others.
In the professional category, we have been able to see the works of Lauwood, María Luisa from Spain or Killing Weekend.
Finally, the awards have gone to the showcase of the students of the CSDMM created with Ana Locking garments in the Moda Shopping mall (Best Novel Showcase) and Carmen González from El Verso has collected his prize for best professional showcase.
Congratulations to the winners! From Madrid Capital de Moda we want to thank all the participants for sharing with us their art and their love for fashion.
We are dying to see what the next edition of Madrid Es Moda holds for us!