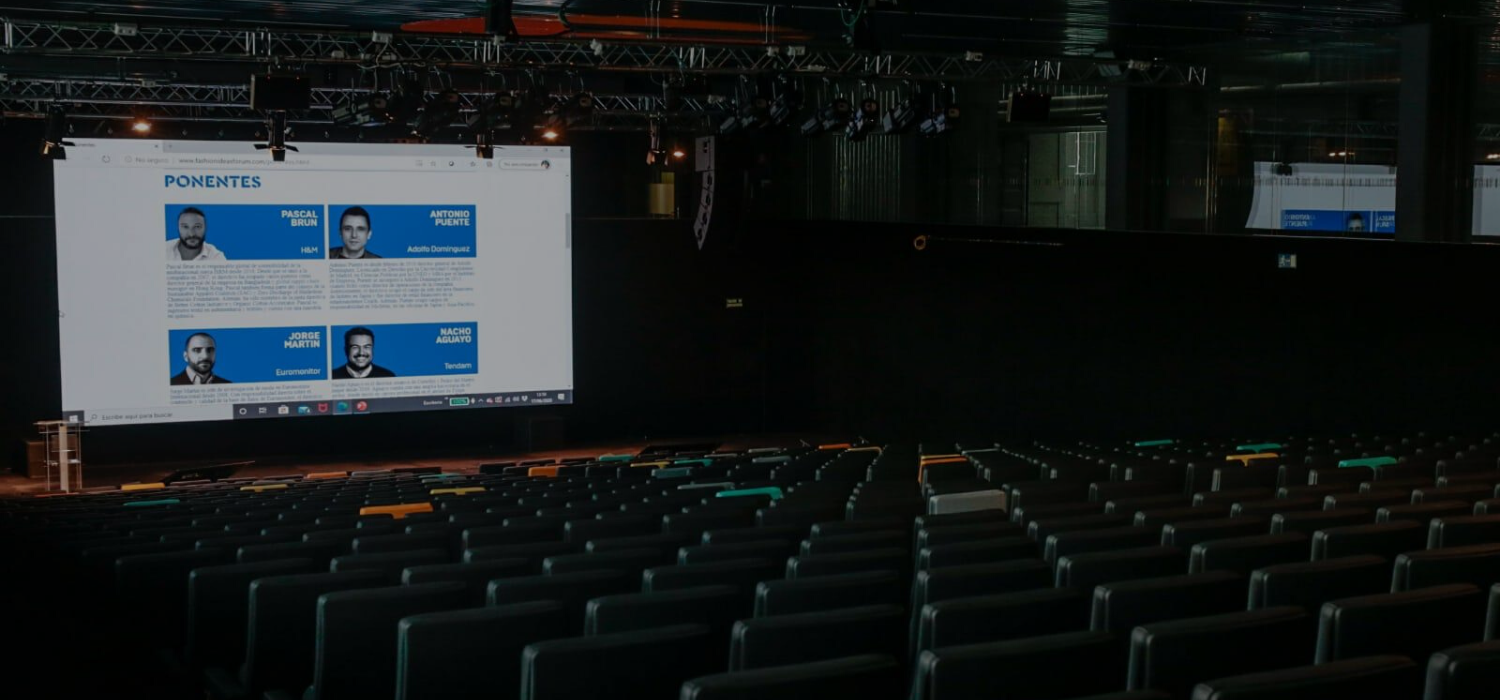 After the health crisis, the fashion sector has opened a debate on what steps must be taken to face these new stages.
Fashion Ideas Forum, is a 100% digital event, which will be broadcast live from La Nave, which will constitute the first professional day of the fashion business in Spain to rebuild the sector after Covid-19. It will be completely online and free, and you can register here.
With the direct support of Madrid Capital de Moda, Fashion Ideas Forum will start on June 30 and for four days, with July 3 being its end date, it will include the participation of managers of national and international groups of brands such as H&M , Mango, Adolfo Domínguez or Desigual, among many other personalities in the sector.
In addition, the digital event, organized by the online newspaper Modaes.es will also have the collaboration of Acotex (Business Association of Textile, Accessories and Leather Trade) and the Colombian entity Inexmoda, a benchmark in fashion in Latin America, as well as the participation of different experts from the fashion sector.
The objective is to address the issue of the recovery of the fashion sector, a strategic point for the Spanish economy, in addition to reflecting on issues such as sustainability in the textile field, and the adaptation of the sector to new circumstances, the message of which will reach a potential audience of hundreds of thousands of professionals and managers of the fashion business in the Spanish-speaking world.
Various speakers will participate in the event, such as Pascual Brun, global head of sustainability at H&M since 2016 and who is also a member of the board of the Sustainable Apparel Coalition (SAC) and has been a member of the board of directors of the Better Cotton Initiative. Also present will be: Antonio Puente, CEO of Adolfo Domínguez, Nacho Aguayo, creative director of Cortefiel and Pedro del Hierro woman, Elena Carasso, the head of Mango's digital area and one of the pioneers of e-commerce in Spain, and Jordi Balcells , international manager of Desigual.
If you want to enjoy the Fashion Ideas Forum, register here, remember that their meetings will be held on Tuesday 30, Wednesday 1 and Thursday 2 from 16:00 to 18:30, approximately, with three presentations by three experts, which will be broadcast live from the La Nave venue in Madrid. In addition, on Friday July 3, at the end of the day there will be a round table with businessmen and experts from the sector.
More information at Fashion Ideas Forum.com.