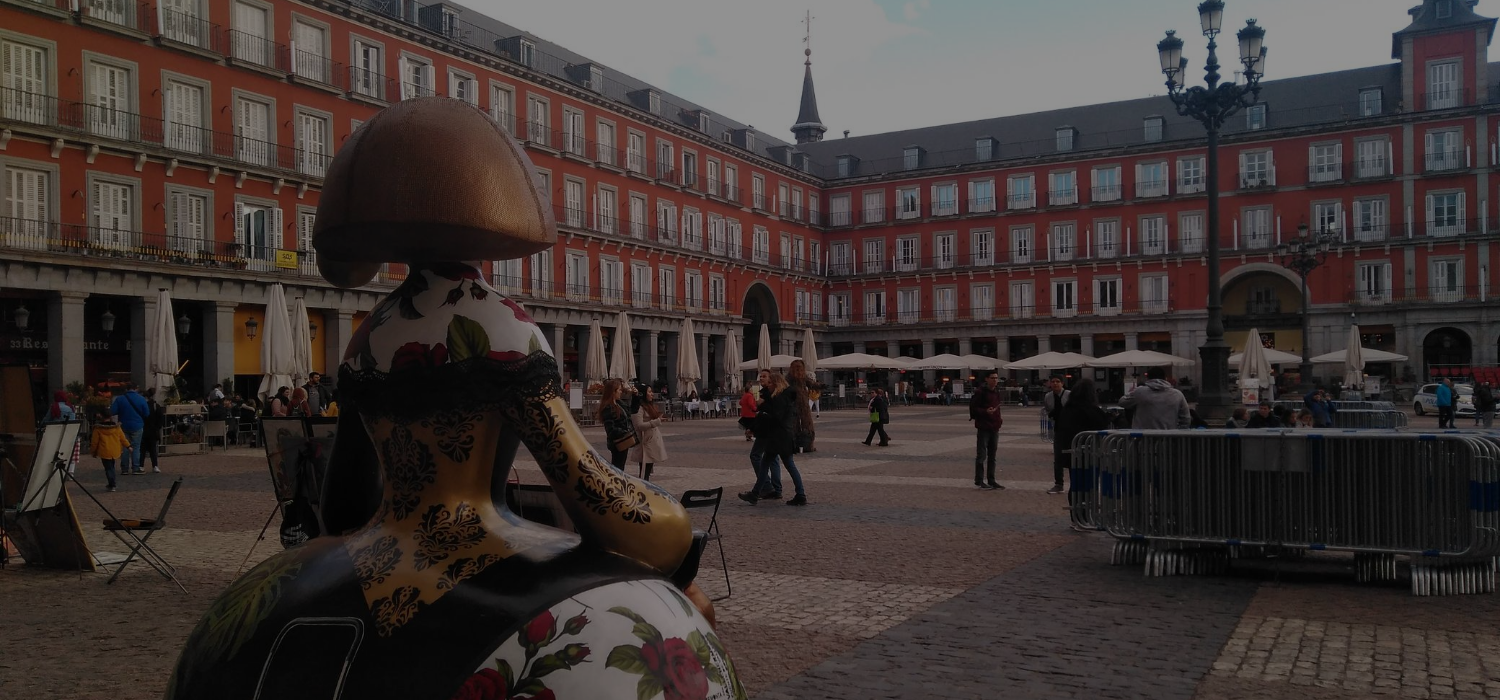 The artist Antonio Azzato, creator of the initiative, comments that "We have all seen how the streets of Madrid emptied for months, given the confinement situation and the State of Alarm caused by the health crisis, that is why this edition is more important and sense, in which Velázquez's message not only continues, but will be more infinite than ever ".
En esta nueva ocasión numerosos artistas y personalidades como Marta Sánchez, Asier Etxeandía, Agatha Ruíz de la Prada, Oteyza o Modesto Lomba, participarán con sus particulares reinterpretaciones de la célebre figura del pintor sevillano, que además contará con la participación de marcas y empresas como Volvo, Warner Bros, o Makro, entre muchas otras.
On this new occasion, numerous artists and personalities such as Marta Sánchez, Asier Etxeandía, Agatha Ruíz de la Prada, Oteyza or Modesto Lomba, will participate with their particular reinterpretations of the famous figure of the Sevillian painter, which will also have the participation of brands and companies such as Volvo, Warner Bros, or Makro, among many others.
Around 50 sculptures can be seen in the different locations that they will occupy in the streets and squares of the capital, always with the encouragement of the Madrid City Council and the Business Association of Textile and Accessories Trade (ACOTEX), within the framework of the Madrid Capital de Moda project, an institutional project aimed, among other objectives, at strengthening the image of the city and shopping tourism.
"Meninas Madrid Gallery will fulfill one more year its triple objective, to beautify the streets with the creativity of each artist, help to promote the areas of commerce and hospitality and raise funds for a social purpose" -explains Concha Díaz de Villegas, general director of Commerce and Hospitality of the Madrid City Council.
Meninas Madrid Gallery will not only make us enjoy Madrid's autumn, through its different routes through the commercial areas of the capital, but also this year, all the funds collected in their auction will be destined to Banco de Alimentos ( the Food Bank.)
Now you can enjoy the new Meninas Madrid Gallery edition in the streets of Madrid!
Check our map, and do the routes of Las Meninas de Madrid. Are you going to miss it?
Meninas Madrid Gallery 2020
ACOTEX – Serrano, 47
Asier Exteandia – La Valiente – Plaza Santa Ana.
Antonio Azzatto – Menina Medieval – Plaza de Cibeles.
Antonio Azzatto

–  Menina Mountain Men Blaze – Preciados, 4.

Antonio Azzato

– Menina contra la violencia de género – Plaza de Callao

Antonio Azzatto

– Menina Patio Sevillano – Castellana, 45

Antonio Azzatto

– Menina Mensaje Infinito – Avenida Institución Libre de Enseñanza, 4

Antonio Azzato

– Menina Wonder Woman –  Plaza de Colón

Antonio Azzatto

– Menina Hostelera –  Ponzano & José Abascal (Makro)

Antonio Azzatto

– Menina Hostelera – Serrano & Jorge Juan  (Makro)

Antonio Azzatto

– Menina Nacex con total entrega – Goya & Serrano (NACEX)

Antonio Azzato – Menina Emprendedora (2019) – Mercado de las Ventas.
Antonio Azzato – Menina Madrid Capital de Moda (2019) – Mercado de Moratalaz.
Antonio Azzato – Menina Gold Mirror (2018) – Mercado de Villa de Vallecas.
Antonio Azzato – Menina A Medida (2018) – Mercado de Villaverde.
Antonio Azzato – Menina de Meninas (2018) – Junta de Distrito de Hortaleza.
Antonio Azzato – Menina Maniquí (2019) – Junta de Distrito de Usera 
María Cabañas  

– Menina Infanta Tatuada – Plaza de Callao

Maximiliano Calvo 

– Menina Arden Las Letras – Plaza de Santa Ana

Santiago Cifuentes 

– La Cibeles – Plaza de Castilla.

Antonia Dell Atte

 – Fénix – Velázquez & Don Ramón de la Cruz

Paloma Freestyle 

– Marga – Plaza de Huarte de San Juan

Grupo 7

– Océano, ¿infinito? (2019) – Centro Integrado Teresa de Calcuta.

Valentina Guiffrida 

– Menina Grito de Roraima – Plaza Mayor

Guillermo

– Menina Margarita – Serrano & Hermosilla

Ana Jarén – Menina Churros con chocolate – Ponzano, 4
Jorge Arévalo 

– Gracias Sanitarios – Plaza de Platería de Madrid

Modesto Lomba

– Menina Decadence – Velázquez & Jorge Juan

Keka Martínez:

 Menina La novia 2020 – Serrano & Juan Bravo

Oteyza

–Menina Luces – Plaza Mayor

Teresa de la Pisa – Menina Lady in gold (2018) – Junta de Distrito de Latina.
Quique Dacosta –

Menina Cocinera (2019) – Mercado de las Águilas.

Manuel Rodríguez 

 – Menina Riendo en la distancia – Plaza de Salesas

Ágatha Ruiz de la Prada

 – Menina Ágatha Ruiz de la Prada – Serrrano, 26 

Marta Sánchez 

– Menina Brillar – Goya & Serrano

Clara Spiteria –  

Menina Season, canto a la vida – Velázquez & José Ortega y Gasset.

Laura Torrico  

– Menina Después de la tormenta –  Plaza de Alonso Martínez

Negia Esmeralda Vivas Yapur – 

Menina La Ciudad de mis sueños –  Velázquez & Goya

Xoan Viqueira – 

Soy como soy: Plaza Pedro Zerolo

Xiaomi

 – Menina Dama Xiaomi – Puerta del Sol

Xiaomi 

– Menina Mama Tierra – Plaza de Cibeles