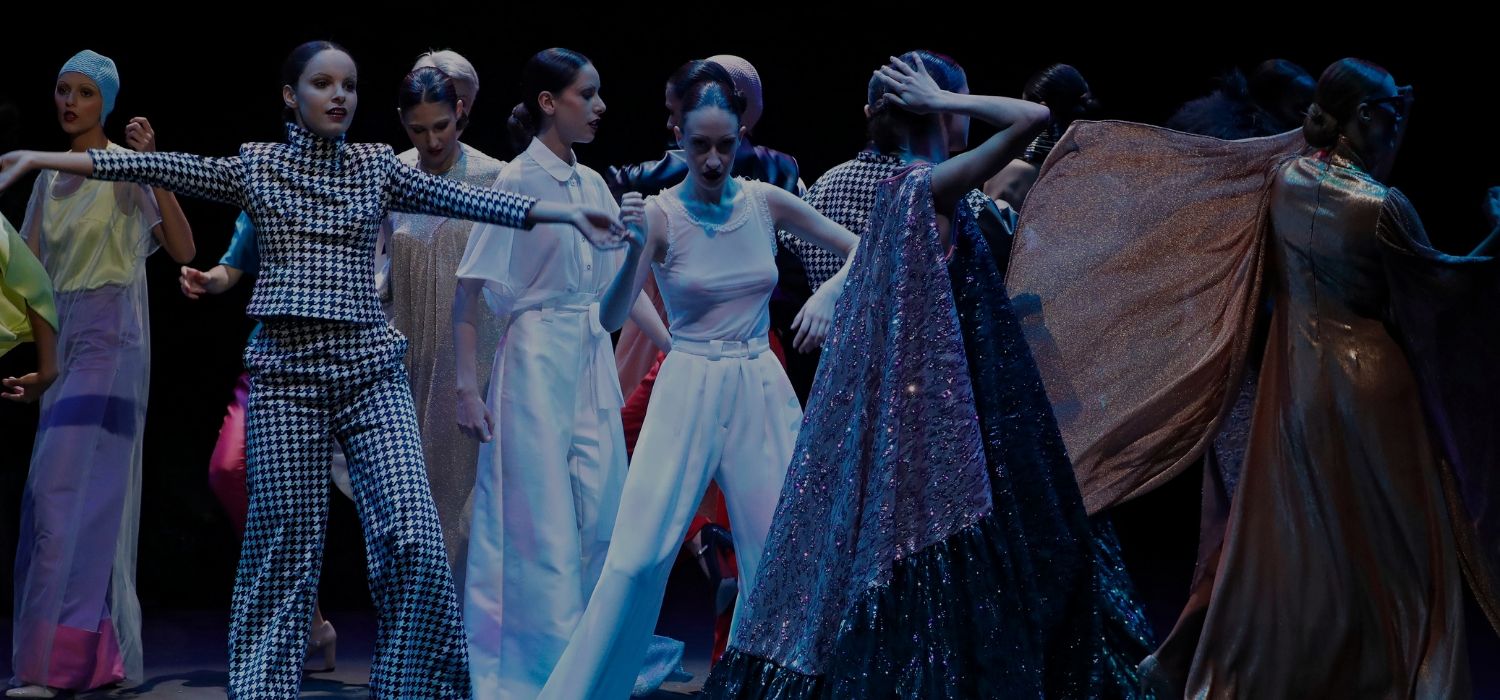 Between the 5th and the 10th of July some of the most important days of the year took place: the 70th Edition of Mercedes Benz Fashion Week.
This significant appointment for both the fashion universe and the city of Madrid has left us breathless once again thanks to the excellent work that all the designers have done when creating their SS 2020 collections.
Once again, most of the parades have taken place in the IFEMA premises, although some of them have taken place in emblematic places of the city, thanks to the collaboration of Madrid Capital de Moda, a project located within the framework of the City Council of Madrid.
The latest edition of MBFW Madrid has given us unforgettable moments that will be difficult to overcome in the next few occasions.
The designer Pilar Dalbat presented her new collection in the gardens of Cecilio Rodríguez, where you could see the blue and turquoise of the peacocks that run through that part of the Retiro Park.
For its part, Maison Mesa showed a passionate audience that went to the Circo Price, a performance starring actress Mariola Fuentes. In it he told the story of Phoenix, through the four seasons and the four ages of the woman until it reached its culmination. The vaporous fabrics for the beginning of life, a warm palette for youth, masculine silhouettes for maturity, and large volumes and disco airs for the winter of an unconventional old age.
Carlota Barrera moved us to the summer of Saint Tropez with her vichy prints, her high-waisted shorts, and other clothes full of nostalgia and elegance.
As for Samsung EGO, the risk was the protagonist, and the designer Dominnico took the Mercedes Benz Fashion Talent 2019 prize, thanks to his designs plagued with pastel colors, fluffy tulles and iridescent vinyl.
The rest of the days, the talent shone like never before, being very difficult to highlight some collections over others.
The sea has been the main protagonist of this edition with the sophisticated sirens of Ailanto dressed in patterns of shells and corals, the sensual bathers of Andrés Sardá who wore garments tailored with sailor stripes, or Duyos that showed bright fabrics and paillettes.
The masculine cuts also have been very present so much in the collections of Duarte, as in those of Roberto Verino or Roberto Torretta.
It is almost impossible to stay with something in particular of these wonderful 6 days, in which has taken place one of the most important events for the design of our country, so we are more impatient than ever to see what the next edition holds.