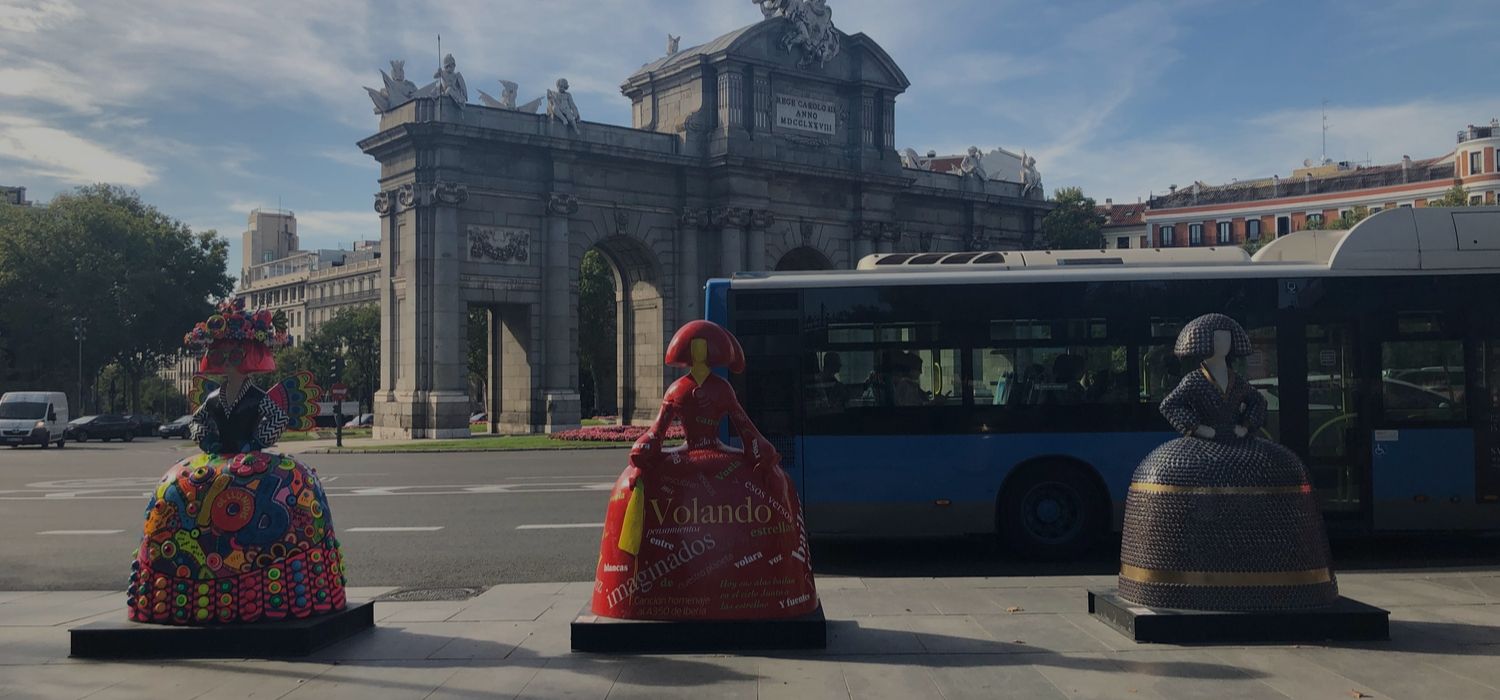 Madrid Capital de Moda, in collaboration with ACOTEX, celebrates the II edition of Meninas Madrid Gallery, an interesting initiative led by the artist Antonio Azzato.
From October 1 until November 30, the streets of Madrid become a dynamic museum, thanks to more than fifty meninas returning to their streets.The artist Antonio Azzato returns to captain this project whose main objective is to pay tribute to one of the greatest geniuses of Spanish painting: Diego Velázquez.Using its most characteristic silhouette as a blank canvas, the more than 50 participants among which you can find artists, actors, athletes or chefs, have wanted to collaborate with this action that has solidary purposes, since at the end of the street show, the Meninas will be auctioned for charitable purposes.
Counting on the impulse of the Madrid City Council, through the Madrid Capital de Moda project, and ACOTEX (Business Association of Textile Commerce and Accessories), Meninas Madrid Gallery also has important sponsors such as Solán de Cabras, Canal Historia, Fnac, El Corte Inglés, Iberia or Warner Bros., among many others.
Among the different participants who wanted to put their grain of sand creating a custom design for the meninas are singer Vanesa Martín, tennis player Rafa Nadal, actor Dani Rovira, designer Teresa Helbig or photographer Ouka Lele.
In addition, all of them will present their concept and their menu in a virtual way through the QR codes that are in the base of the meninas, and that can be scanned with the mobile.
You know, this fall, art returns to the streets of Madrid.
Don't miss Meninas Madrid Gallery!