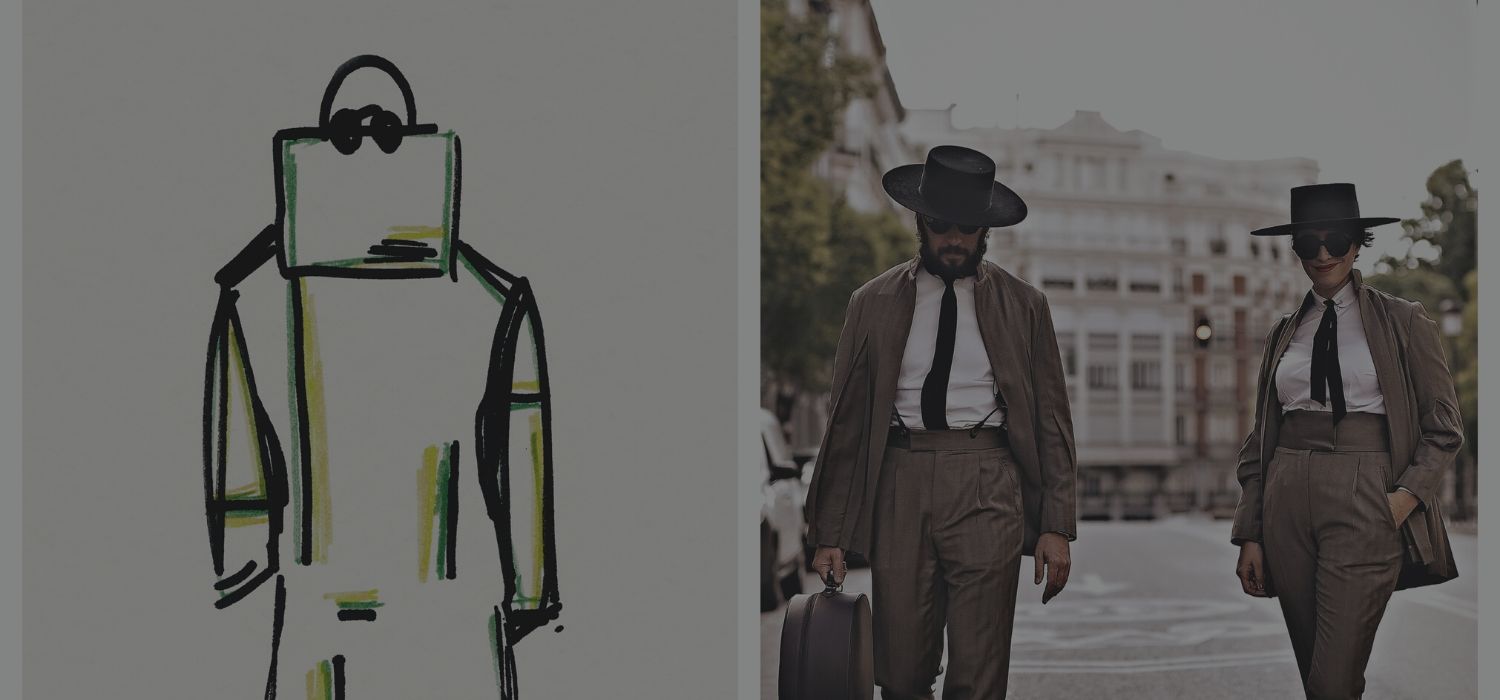 Madrid Capital de Moda communicates the presence of the Spanish firm Oteyza as ambassador of this project (MCDM) during Paris Fashion Week (Paris Fashion Week) with a parade to be held on January 15 at the residence of the Spanish ambassador in the French capital.
After having made the official presentation by the deputy mayor of Madrid, Begoña Villacís, and with the presence of the delegate of the Area of ​​Economy, Innovation and Employment, Miguel Ángel Redondo, on January 8, the firm Oteyza will travel to Paris as an ambassador, not only of Spanish fashion, but also of Madrid Capital de Moda.
One of the main objectives of the project is to internationalize and promote the image of Madrid as one of the key points in the current landscape of fashion and design, and without a doubt, Oteyza will be able to take the style made in Spain to the top with its Lumièners collection.
The creative directors of the firm, Paul García de Oteyza and Caterina Pañeda, have created a set of garments with the Spanish personality and flavor that characterizes them, but making a nod to the country that welcomes them for presentation at the Paris Fashion Week, during the parade that will take place in the residence of the Spanish ambassador in the gala capital.
Selected by the Féderation Française de la Haute Couture, Oteyza will show attendees to the event its autumn-winter 2020/2021 collection for men, in which they will appreciate their particular way of understanding men's fashion through 100% indigenous fabrics and its measured use of color.
In addition, hand in hand with the Argentine artist Antonio Azzato, creator of the iconic Menina of "Meninas Madrid Gallery", a successful action also located within the framework of Madrid Capital de Moda, and with the intervention of Oteyza himself, has been created especially for this important occasion a black menina inspired by the creation of the great designer Balenciaga and in the Castilian style, characteristic brand of Oteyza, who will accompany the firm in his Parisian adventure.
—–
Madrid Capital de Moda communique la présence de la firme espagnole Oteyza en tant qu'ambassadeur de ce projet, lors de la Semaine de la Mode de Paris (Paris Fashion Week) avec un défilé qui aura lieu le 15 janvier prochain à la résidence de l'ambassadeur d'Espagne dans la capitale française.
Après la présentation officielle, faite le 8 janvier avec la participation de l'adjointe au maire de Madrid, Begoña Villacís, et avec la collaboration du délégué de l'Espace d'Économie, Innovation et Emploi, Miguel Ángel Redondo, la firme Oteyza se rendra à Paris comme ambassadeur, non seulement de la mode espagnole, mais aussi de Madrid Capital de Moda.
L'un des principaux objectifs du projet est d'internationaliser et de promouvoir l'image de Madrid comme l'un des points clés du paysage actuel de la mode et du design, et sans aucun doute, Oteyza pourra propulser le style made in Spain au sommet avec sa collection Lumièners.
Les directeurs créatifs de la marque, Paul García de Oteyza et Caterina Pañeda ont créé un ensemble de vêtements avec la personnalité et el sabor espagnol qui les caractérisent, mais en faisant un geste de rapprochement de la France, pays qui les accueille pour une présentation à la Fashion Week de Paris, pendant le défilé qui aura lieu dans la maison de l'ambassadeur d'Espagne dans la capitale gauloise.
Sélectionnée par la Fédération Française de la Haute Couture, Oteyza présentera aux assistants de l'événement, sa collection Homme automne-hiver 2020/2021, dans laquelle ils apprécieront leur façon particulière de comprendre la mode masculine à travers des tissus 100% espagnols et son utilisation mesurée de la couleur.
De plus, l'artiste argentin Antonio Azzato, créateur de la Meninas Madrid Gallery, une action réussie également située dans le cadre de Madrid Capital de Moda, avec la participation d'Oteyza,  a créé, en particulier, une menina noire inspirée du style castillan et du style Balenciaga, un trait caractéristique d'Oteyza, qui accompagnera la firme.