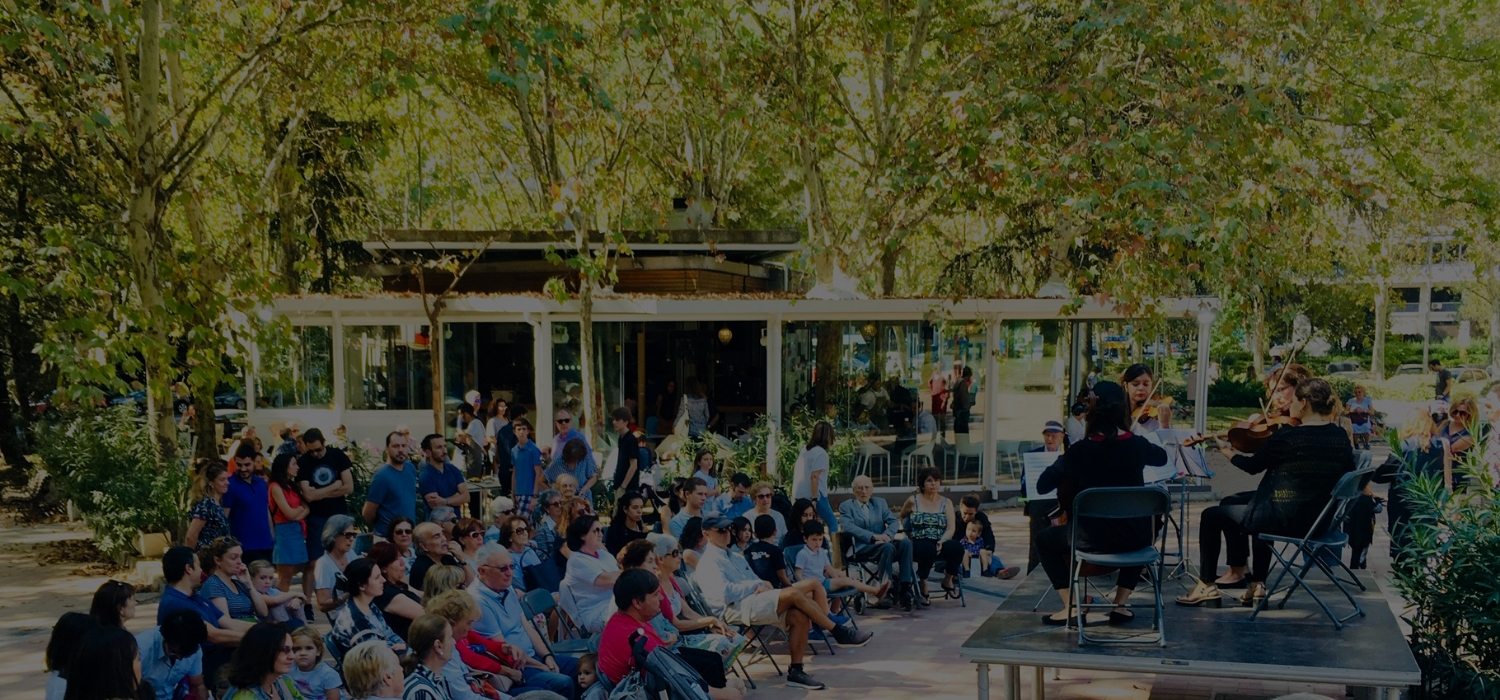 Costa Fleming is in the Chamartín neighborhood, between Plaza de Castilla and the Bernabéu Stadium.
This neighborhood started being built in the 1950s, when the American Marines from the base of Torrejón de Ardoz settled in a vanished Korean building on this edge of the city. Many restaurants and small stores were established there, making this neighborhood an excellent example of balance between residential and commercial areas.
A few years later, the Costa Fleming Association was created in order to organize different events: concerts, tapas routes, walks, in collaboration with the Madrid City Council to reinforce the structure of the neighborhood, to support local commerce and to create bonds within the community.
The Association involves more than 50 merchants, small businesses and restaurants in the area, and the Costa Fleming project is aimed at businesses, neighbors and visitors of this neighborhood.
Its main objective is to promote and support small businesses while improving the neighborhood by carrying out different activities such as Ruta de Tapas, the Week of the Wines of Madrid, or Los Paseos (different tours to learn about the history of the neighborhood).
In addition to all this, Costa Fleming has its own magazine called Alexander, which has a circulation of 4,000 copies distributed in shops, bars, restaurants and homes around the area.
On the website www.costafleming.es you can discover a complete guide to the shops in the area, as it is the perfect platform where the neighborhood merchants can show their identity and everything that they offer